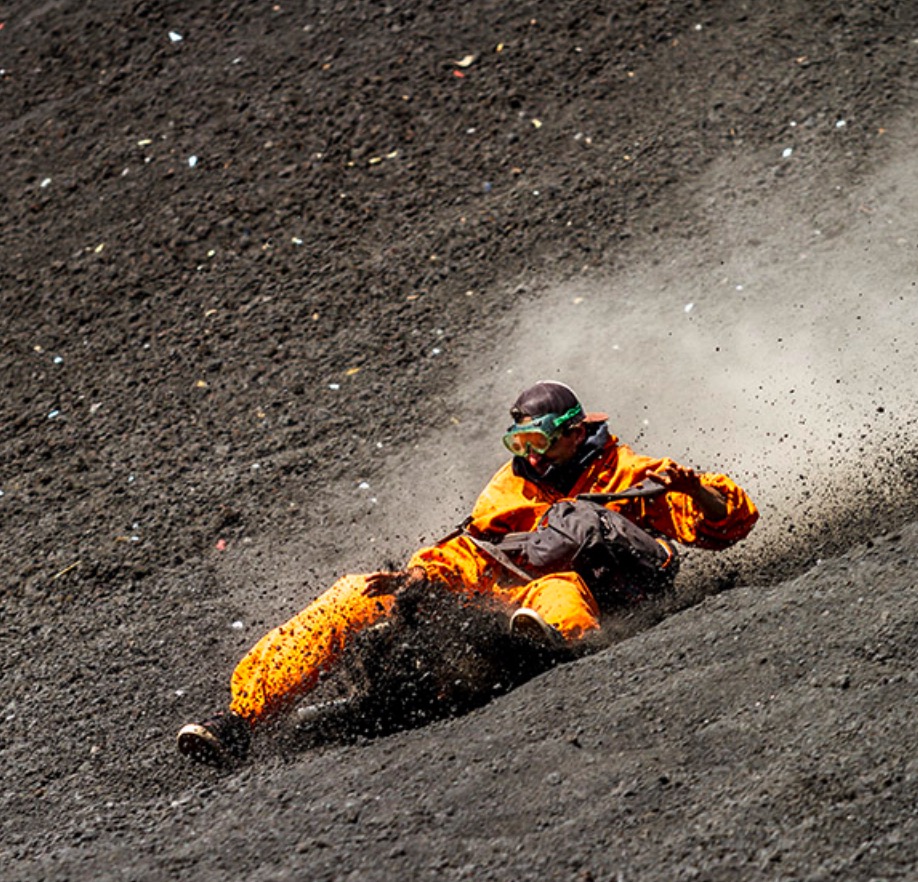 Sandboarding in Nicaragua is possible thanks to the Cerro Negro volcano. A natural wonder that has become an international spot for sport.
Nicaragua is a country located in Central America, it has spectacular landscapes, friendly people and endless wonders that captivate locals and tourists.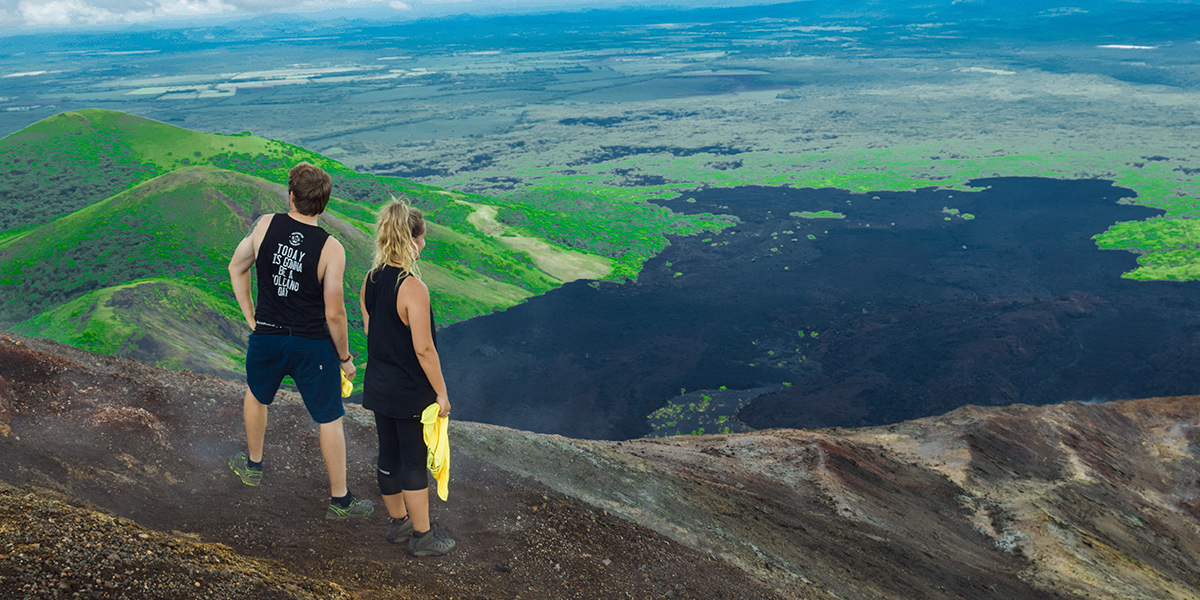 If you are planning a surf retreat in this Central American paradise, in addition to having some of the best beaches in the world for surfing. Nicaragua has a volcano, called Cerro Negro.
Sandboarding in Nicaragua
In it you can practice Sandboarding, brother of Snowboarding, only that as its name implies, it is sliding on land.
An adventurous experience that without a doubt you must live when you come to Nicaragua.
Here we will tell you 10 facts about Cerro Negro. Information you should know before planning an adventure day in this volcano.
How to get?
By bus from Managua towards León – Rota or by 4 × 4. Other options is to hire an agency from León to take you directly.
Cerro Negro in 10 interesting facts
1. This volcano is the youngest in all of Central America. It has little more than a century of existence. It has become an international spot to practice Sandboarding.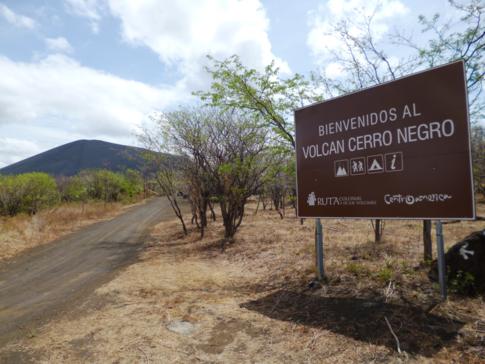 2. It is located 30 km from the city of León, on the way you will be able to see all the fauna and flora of the region. You can also do an adrenaline-filled hike through the volcanic terrain. A unique experience!
3. It has the Interpretation Center, a rural tourism cooperative that offers the rental service of boards and suits to practice Sandboarding.
In turn, they have guides that provide information about the place, instructions on how to climb the Volcano, how to manipulate the table and other considerations.
4. Getting to the top of the volcano takes about 45 min to 1 hour on average. You must bear in mind that the terrain is complex and you must carry the weight of your board.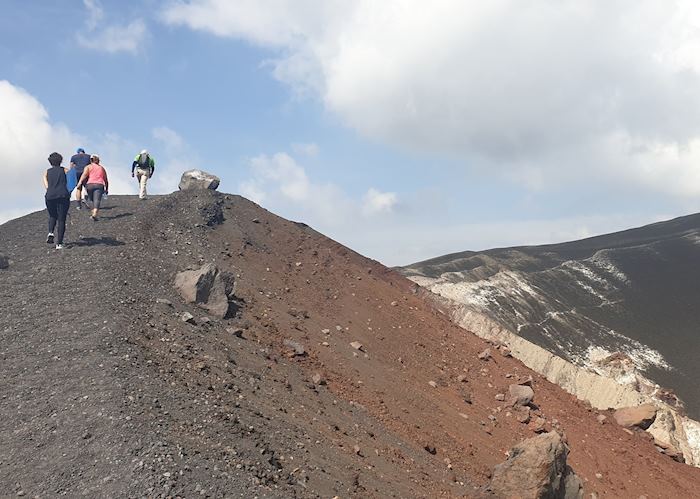 Remember to bring some good snacks, comfortable clothes, plenty of water and a good sunscreen.
5. Once in the crater, you must pay attention to the guide's instructions. It is very important to pay attention, in this way you guarantee a successful and fun descent.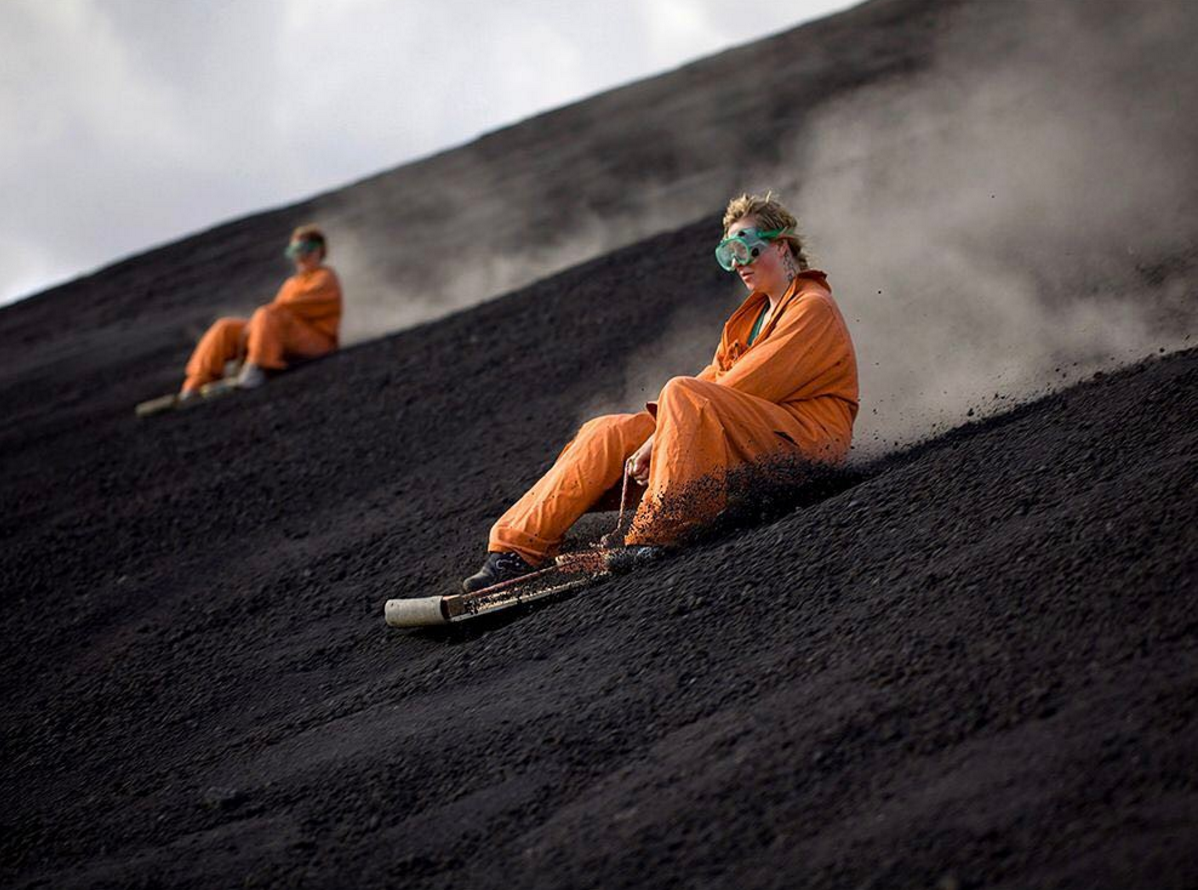 6. The height of the slide is 736 meters above sea level. This descent takes about 2 minutes. This depends on the speed of each person. (The instructions are indicated by the guide before starting the descent).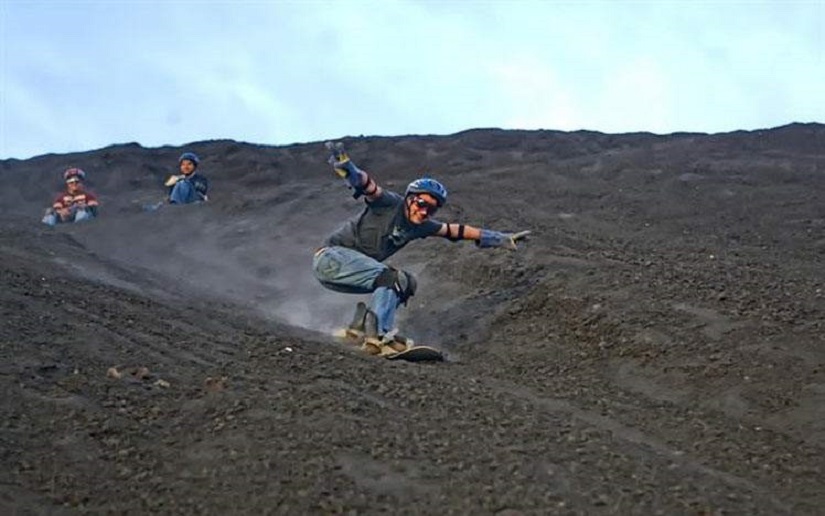 7. If you will not go down on a board, you can go down on foot. It is exciting, but it does not compare to sliding on the board. You must walk sinking your feet in the sand, so that you can slow down and control the descent.
8. Another of the activities that you can do here are camping and hiking. Many tourism agencies offer packages for a complete experience.
Likewise, some hotels offer visits to Cerro Negro in their packages.
9. Take advantage of promotions: usually the entrance to the place has a cost of $ 30.00.
Some packages include transportation from the city of León to the Volcano, guides, suits and boards, 1 bottle of water and fruits of the season.
10. Live the experience. Put aside smartphones, disconnect for a few minutes and experience the adrenaline rush. Cerro Negro is an incredible place.
Now that you know 10 amazing facts about Cerro Negro, are you ready to come and visit Nicaragua?.