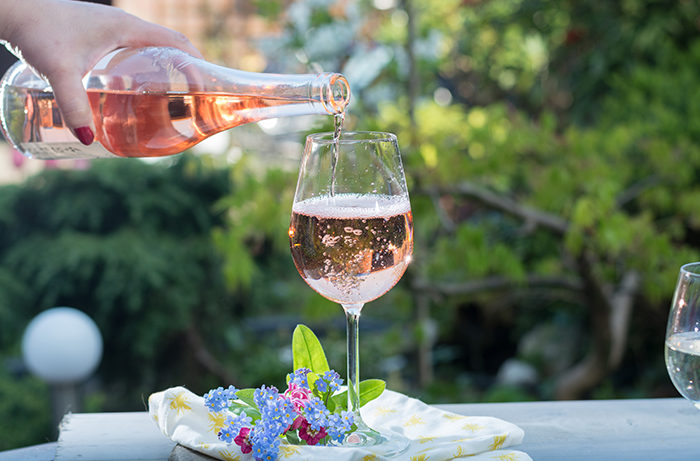 Summer wines are fresh, fruity and here we are going to share with you some tips to choose the best of the season.
Wines for summer are fresh, fruity and here we are going to share with you some tips to choose the best of the season.
From Las Dunas Surf Resort this week we bring you a refreshing post: Who doesn't love a good wine?, especially at the beach, while enjoying a well-deserved vacation. And we have prepared for you a brief guide of the best wines to taste at the beach.
Summer wines:
The best wines for this season are fresh and fruity. These qualities help to alleviate the high summer temperatures. The options range from certain red wines to Rose. Here we present several options and interesting information.
How to find the ideal wine?
A cool wine has several characteristics, from its acidity, its alcohol content to its lightness. Two factors stand out: Its drinking temperature and the type of grape used.
The best grapes for summer wines are Chardonnay and Syrah. They provide exquisite fruity notes. In addition, they are perfect to be served at low temperatures (between 7 to 9 °C).
Characteristics of a good wine
For white wines, the grape of choice should be Chardonnay, while red wines go perfectly with the Syrah grape. Thus, wines with citrus and fruity, fresh and light touches are obtained. Perfect for a sunny day at the beach.
So the well-balanced acidity of both options in addition to transmitting a sensation of freshness, is perfect for making pairings with dishes such as fried fish, for example.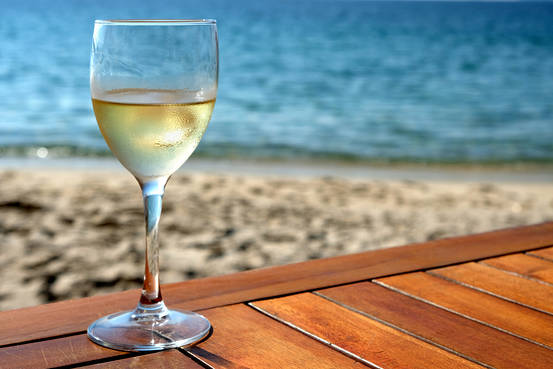 Some summer wines:
1. Semi-sweet wine:
Generally, semi-sweet wines are made from 100% Chardonnay grapes. This provides citrus aromas and sweetness, all in perfect balance with the classic acidity of a white wine. Ideally, it should be served at approximately 7°C to preserve and enhance its notes.
2. A sparkling wine:
Many of these wines stand out for using 100% Chardonnay grapes and light rosé. In turn, they are fermented a second time for 9 to 10 months, a method called Champegnois. The result is a yellow wine with greenish reflections and fine, lively bubbles. Its aromas of white pulp fruit and citrus stand out.
This type of wine is made based on freshness, with roundness in the mouth and a long finish with fruity aromas and light saline notes. It is recommended to be served at 7°C .
3. A rosé wine:
The best recommendation is to opt for wines made from Syrah and Grenache grapes. These grapes are harvested at their best moment, lightly pressed to ensure the best quality. Their lees accompany this wine until the days before bottling.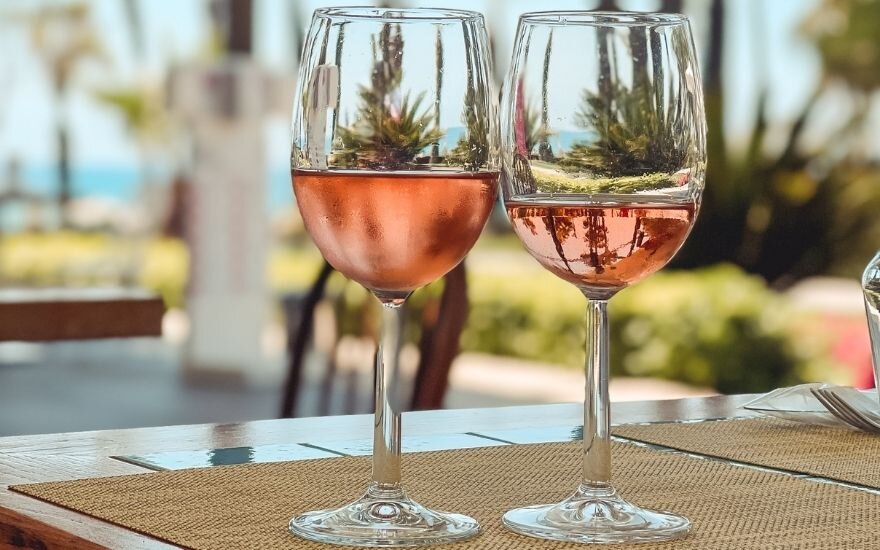 The result is a pale pink wine, with aromas of red fruits and cherry, strawberry and raspberry. On the palate it is smooth and sweet, with refreshing acidity. It is also round and long, with sweet aromas and certain citrus notes. It should ideally be served between 7°C to 9°C.
5 tips to enjoy summer wines to the fullest:
1. Always keep wine in an ice bucket. Should be consumed at the coolest temperature recommended.
2. Do not overfill the glass. It is preferable to serve the wine with a certain frequency, rather than having the wine warm up in the glass.
3. Do not hold the glass by the ball. As it warms the wine, the glass should be held by the stem.
4. No ice is placed in the glass. The ice melts over the wine, so you will get a watery wine.
5. Do not place it under the sun. Because in addition to spoil it by the "light disease", it will heat it and lose its properties.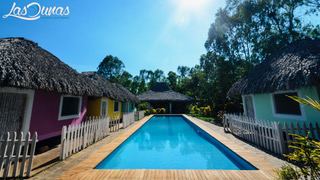 From Las Dunas Surf Resort we have prepared a brief guide for you to enjoy wine on the beach. While you visit us at our Surf Retreats in Aposentillo, Nicaragua. A paradise of jungle, adventure and surf in Central America.
See you this summer at Las Dunas!