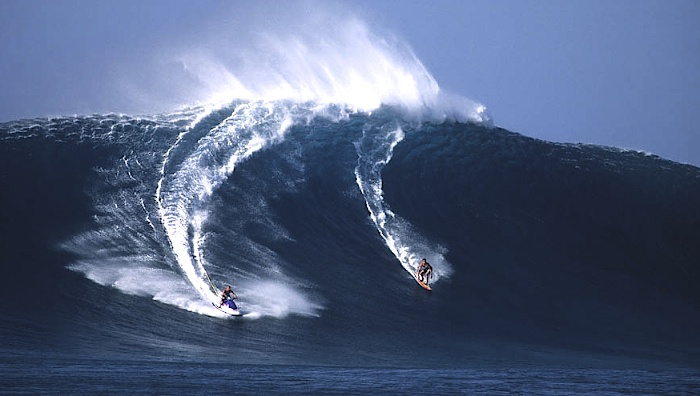 Tow In Surf Extreme, is perhaps the most risky surfing modality that exists. Learn more about it.
From Las Dunas Surf Resort we have been making a series of publications where we show you the huge range of surfing variants. From the classic modality to the most risky, which we will talk about today.
Tow in Surf Extreme: The most risky side of surfing
This modality is a relatively modern version, starting its practice in the 90s. In Spanish it can be translated as "Surf Remolcado".
And is that basically tows or drags the surfboard to places of very difficult access as the famous Mavericks waves in California or Teahupoo in Tahiti.
How is it practiced?
It is done through the use of jet skis that tow the board by means of a Wakeboard rope. This is done in order to position the surfer inside the wave, where is released.
The danger of this practice lies in the power and force with which the surfer is launched or released into the wave. However, that same force is used to perform the amazing maneuvers and characteristic tricks.
Monster waves:
Generally it is usually practiced in surf spots of very difficult access (in a normal way). Where the abundant swell creates monster waves. Usually with an average of 8mts high up to 10mts.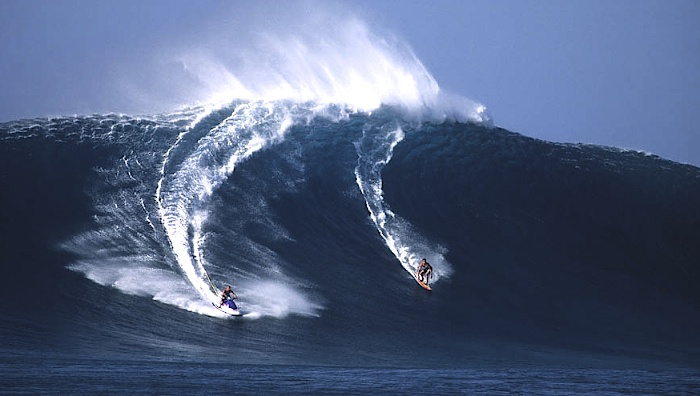 Evolving modality: Adrenaline surfing.
At the beginning of the 2000s, another even more extreme form emerged: Helicopters. It consists of arriving directly to the wave via the power and strength of the helicopter. This allows the surfer to reach impressive speeds.
What other practical function does the Helicopter have?
In addition to dragging the surfer, it is also a means of rescue in case of an emergency or inconvenience. It allows to follow closely without hindering the surfer.
What equipment do you need?
Basically 2: A jet ski that is equipped with a Wakeboard rope. This in turn must be able to be attached to a special board.
These boards have special and technical characteristics. From better withstand impacts, to lengths ranging from 5.5 to 6.2 feet. Also, a more affiliated shape.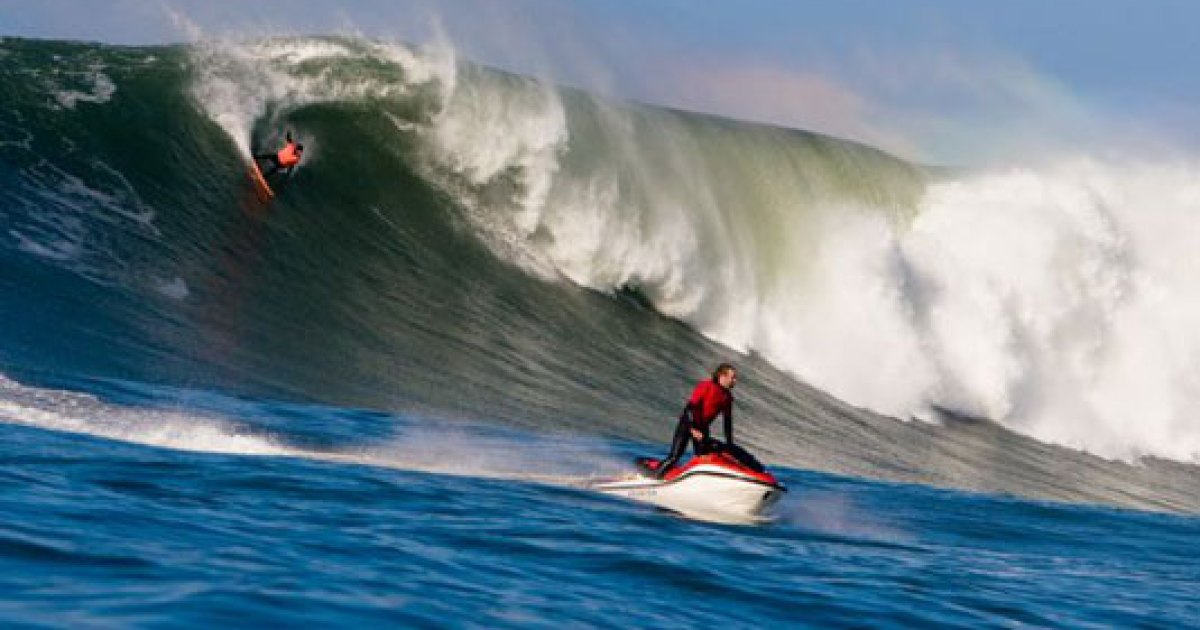 The wetsuit is optional, and will depend on the weather conditions at the surf spot.
Problems of the Tow In Surf Extreme
In addition to the problems of being a risky practice. Many ecological entities are against its practice. Since the use of motor vehicles pollute the waters and marine fauna.
Likewise, many surfing organizations consider that this extreme practice should not be part of the surfing variants.
Fatal accidents
Any sporting practice that involves contact with the environment, in this case the open sea, involves risks. One of the most famous accidents occurred on December 4, 2007. The surfer Peter Davi, with experience in Mavericks waves, lost his life practicing in Ghost Trees (California).
Cases of accidents have also been reported in various parts of the world, from being swept away by sudden sea currents. Even accidents with jet skis.
It is a practice that should be considered before doing it.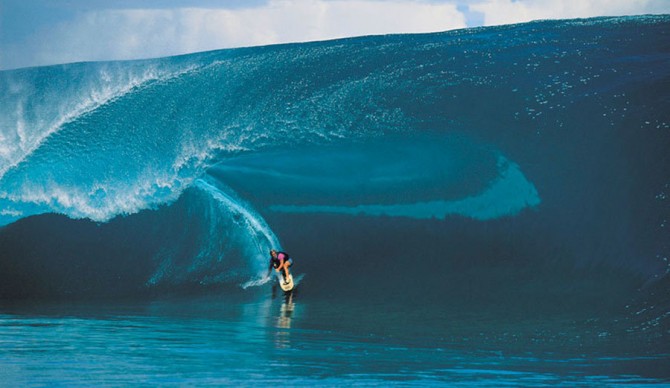 Why is it not prohibited?
Basically because it is not illegal. Its practice is simply another variant of risk in a sport like surfing. The ideal is always to know what we are capable of and not to risk it unless we are incredible experts. (And yet, cases have happened anyway).
What do you think of Tow In Surf Extreme, from Las Dunas Surf Resort we remind you that surfing should be above all safe. The ideal is to fully enjoy our sport without taking risks.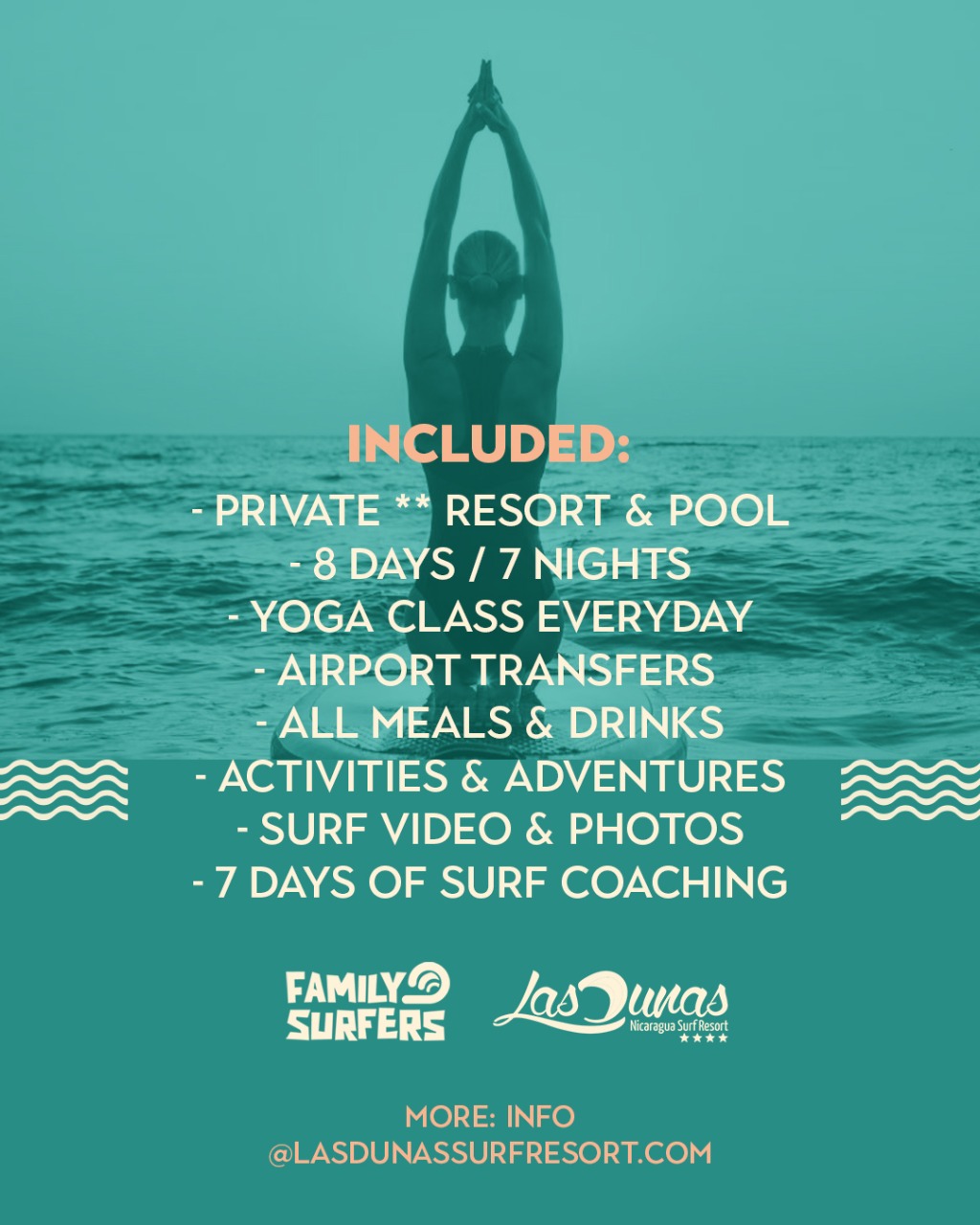 If you are looking to learn more about surfing or improve your knowledge while increasing your skills, come to our Surf Retreats! We are located in Aposentillo, Nicaragua.
We have excellent quality facilities. A team of certified expert instructors and the best family atmosphere to learn surfing in a great and fun way.
Come and live the Las Dunas experience!