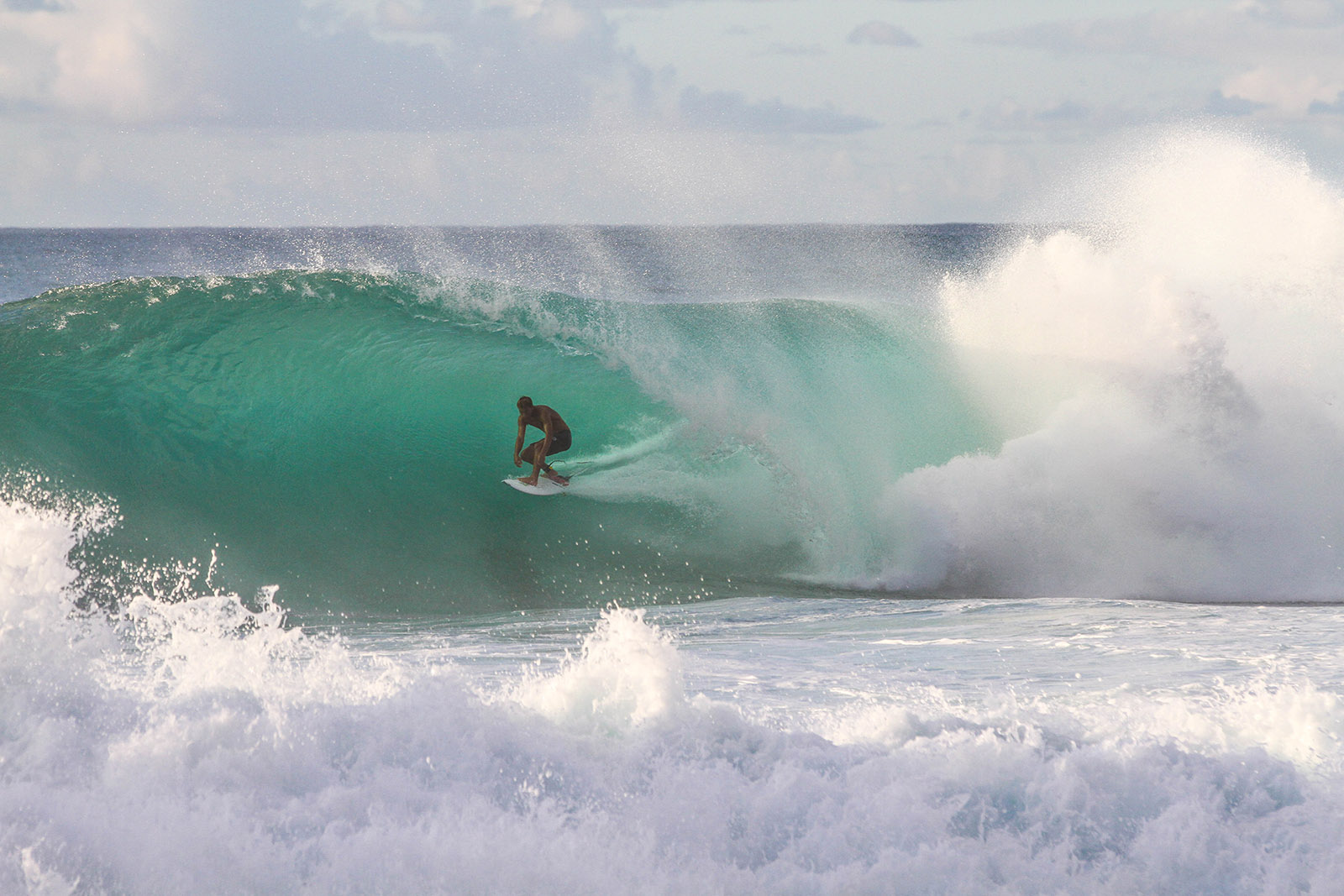 Surfing in Nicaragua is gaining popularity thanks to the incredible natural spaces offered by its coasts. World class spots that you should know.
From Las Dunas Surf Resort we promote adventure tourism in the beautiful spaces that Nicaragua offers. Wonderful surf spots that offer incredible experiences.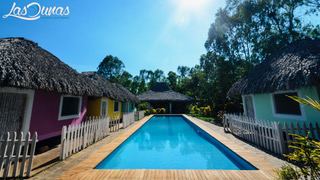 Today we will talk about why you should come to Nicaragua and live an unforgettable experience where surfing is the protagonist.
Surfing in Nicaragua:
Surf tourism in Latin countries, especially Central America has been growing step by step. Nicaragua is a largely unknown paradise for surfers, and is still carving its way as one of the best in the continent.
Nicaragua offers a privileged position that allows you to enjoy a tropical climate, beaches with incredible waves and spectacular scenery. The surfer tourism in the country has an advantage: Uncongested beaches. What every surfer wants.
This is mainly due to the little information about surfing in the country. A sort of secret that allows to preserve these surf spots for those privileged adventurers who are looking for them.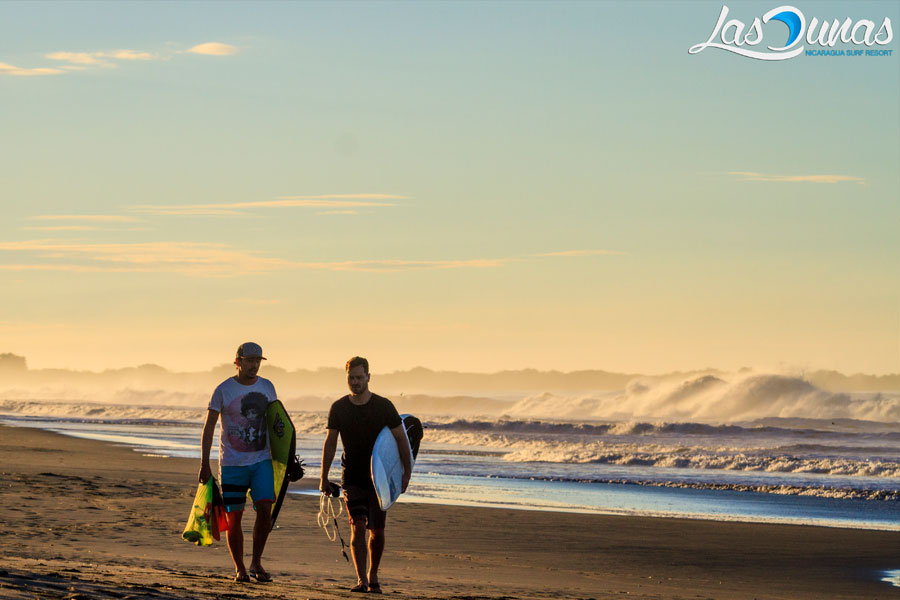 Tourist attractions:
Nicaragua has wonderful landscapes, from a Volcano where to practice Sandboarding to lakes and beaches ideal for surfing. In the center of the Southeast of the country, we find for example the Lake of Nicaragua.
8000 square kilometers of flat area, with wind from east to west all year round. An incredible place to visit and enjoy. Not to mention the famous Route of the 7 beaches, you must come!
Papagayo Wind:
The southern Pacific coasts of Nicaragua receive constant onshore winds out to sea. It remains the same during the day, offering perfect conditions for surfing.
This well-known papagayo wind is appreciated by local and foreign surfers who come to Nicaragua to experience the wonderful waves.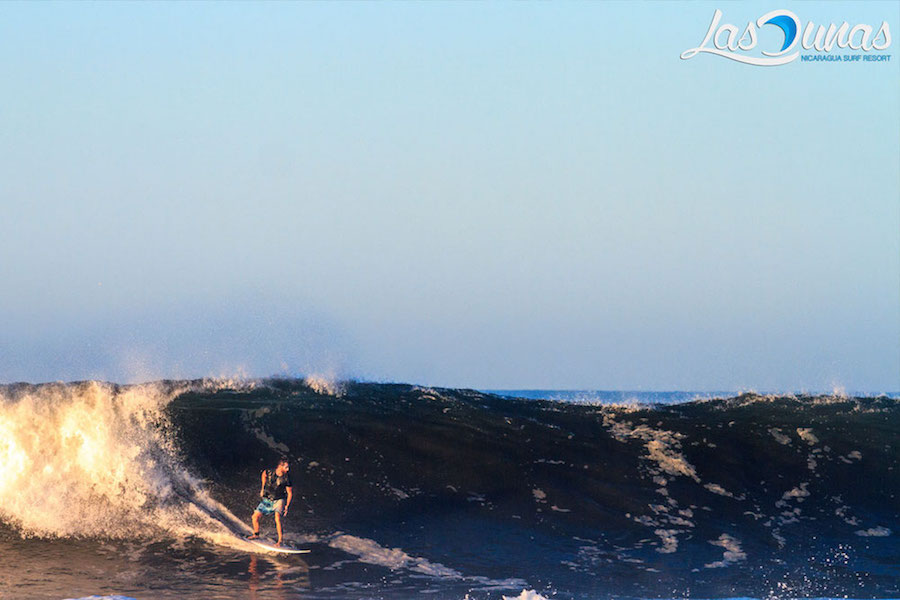 In addition, the presence of this wind interacts with the warm water of the surface, which joins the cold water of the seabed and generates nutrients that enrich the algae. This increases the presence of fish, such as Marlin and Sailfish.
Beaches in Nicaragua
The country has several special beaches for surfing, ranging from the beaches of Tola and San Juan del sur, to Chinandega. Beaches such as Popoyo and Aposentillo are favorite surfing destinations for locals and foreigners alike.
Marine life:
Surfing makes life in the sea, and as such allows us to interact with the life forms that inhabit it. In Nicaragua it is possible to find sea turtles, dolphins and even whales.
At the same time, many spots hidden along the coast are waiting to be surfed. These horseshoe-shaped beaches are hidden by ravines and tall trees. Making wonderful little bays.
When to surf:
If you are looking for year-round surfing, without a doubt Nicaragua is your choice. The best waves are during the rainy season, that is from April to November.
The INETER (Nicaraguan Institute of Territorial Studies), in its web portal offers all the information about tides, wind and other conditions that every surfer should know.
Surf Retreats:
It is possible to find multiple options. At Las Dunas Surf Resort we offer 2 options: The Surf Retreat and the Surf & Yoga Retreat. The first focused specifically on surfing, the second incorporates the benefits of yoga as a perfect complement.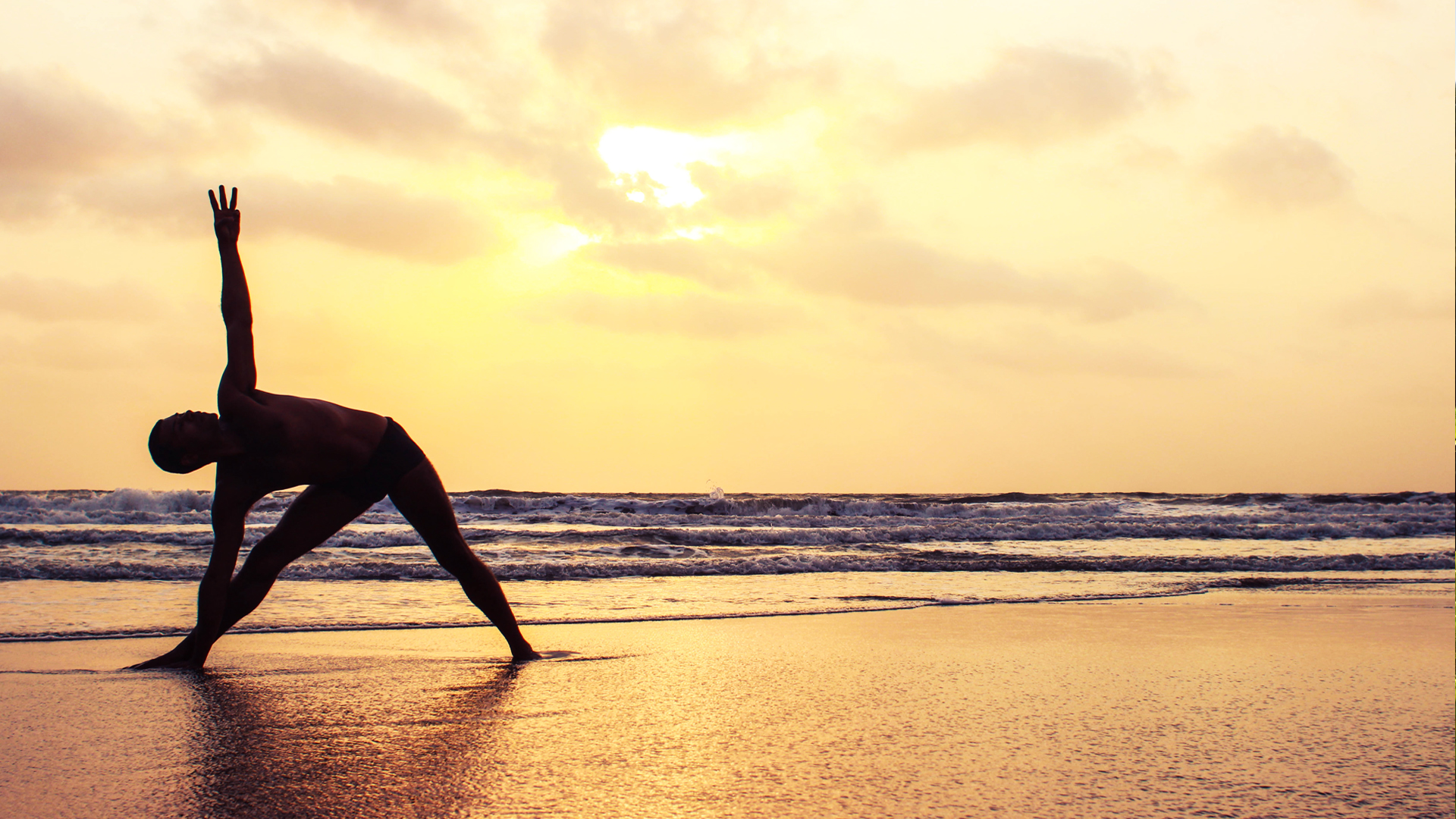 In our facilities surrounded by nature, yoga sessions are held, which seek to relax and reconnect the mind and body. Complement the surfing skills and aptitudes.
Delicious food:
A mixture of traditions, flavors and prevalence of organic products make up the food proposal that you can enjoy in our facilities. We seek to guarantee a healthy stay and all our dishes reflect the perfect balance.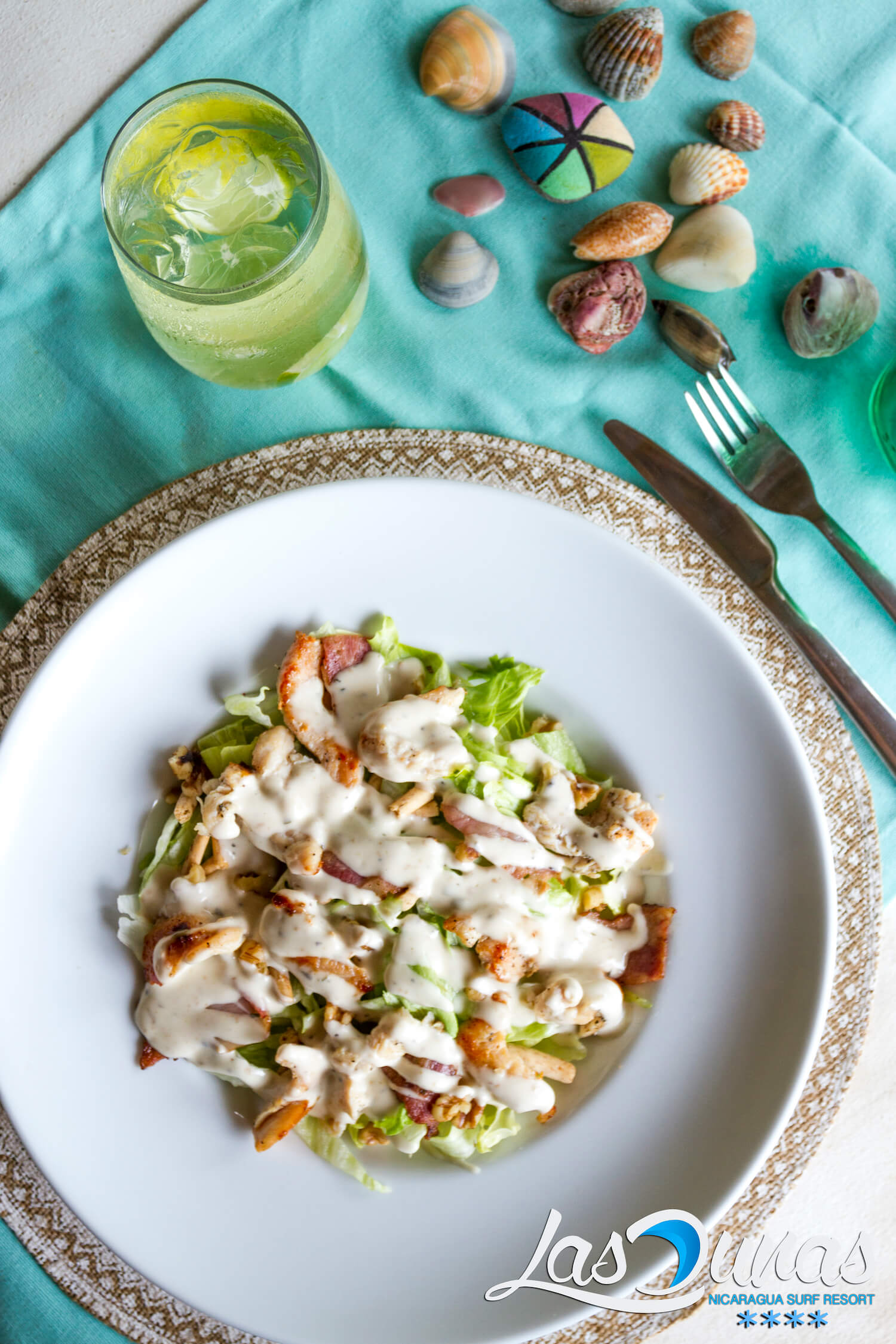 We invite you to come to Nicaragua and meet us, we are waiting for you at the beautiful beach of Aposentillo! Come surf in Nicaragua with Las Dunas Surf Resort.