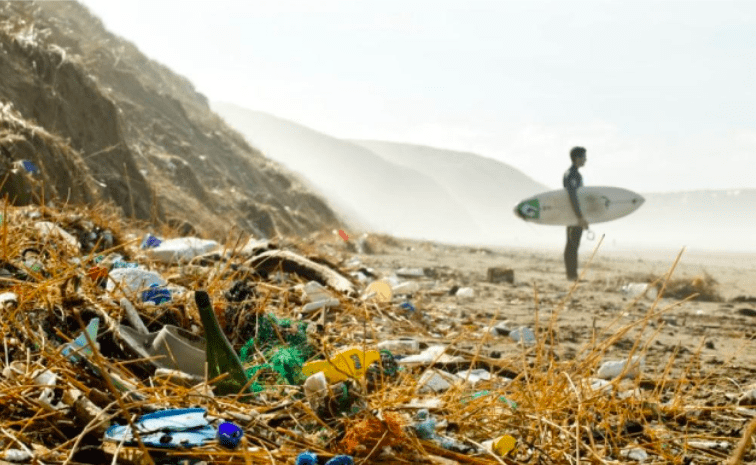 Surfing and the environment go hand in hand, in this post we will share some aspects that you should know to make your surf much more ecological.
An important aspect for us in Las Dunas Surf Resort Surfcamps, is the teaching of the importance of the environment for our sport.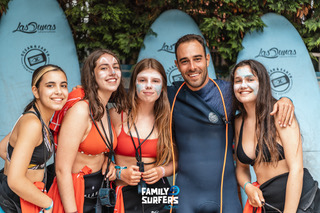 The surfer community is very sensitive when it comes to caring for nature, especially the marine environment, since it practically lives in it. Respecting the beaches is one of the pillars of the surfer philosophy.
Surfing and the environment: How to be a greener surfer.
It is important to develop habits and practices that are in line with our sport, so we share some aspects that you should take in count:
1. Neoprene: Our second skin
Around 250 tons of neoprene are manufactured per year, this fabric contains PVC, one of the most polluting plastics. Reason why several brands with eco-friendly proposals have been born.
From using a fabric based on recycled plastic to made with hemp fiber. It is important that you opt for products that are ecological.
2. Greener surfboards: ECO Surfboards
Around 400,000 surfboards are manufactured per year around the world, where the use of synthetic resins and toxic foams for their production prevails.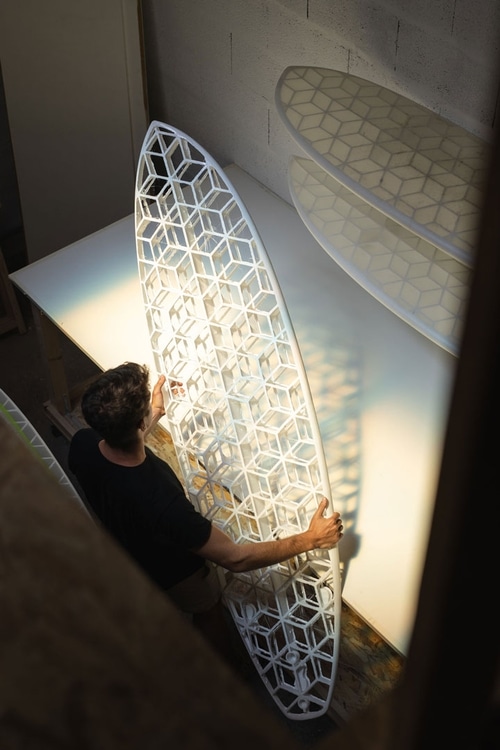 In return, 3D printed boards, recycled fiber boards and even bamboo wood have come onto the market. With the same quality and durability as one of the polyester or epoxy boards.
3. Paraffin: Everyday Wax
6 million wax sticks are used on average annually. The wax we use on surfboards in many cases contains oils that pollute the water.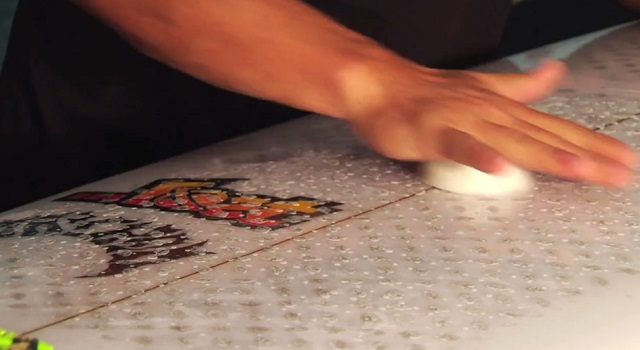 However, there are currently various proposals that use biodegradable materials of totally natural origin, such as Wastrak, for example.
4. Sunscreen: Believe it or not
Sunscreens contain highly harmful chemicals for corals, not counting toxic components for the skin, the ideal is to opt for sunscreens that do not contain harmful chemicals and are of green origin.
5. Know the environmental reality:
We all know that pollution exists, we all know that it is increasing. But .. Do you know what you can do to help? Have you researched how to reduce your carbon footprint? Have you improved your habits?.
These 5 aspects about Surfing and the environment seek to guide you in making daily decisions that we have as surfers, from taking in count the origin of the products we use to changing our ways of consumption a bit.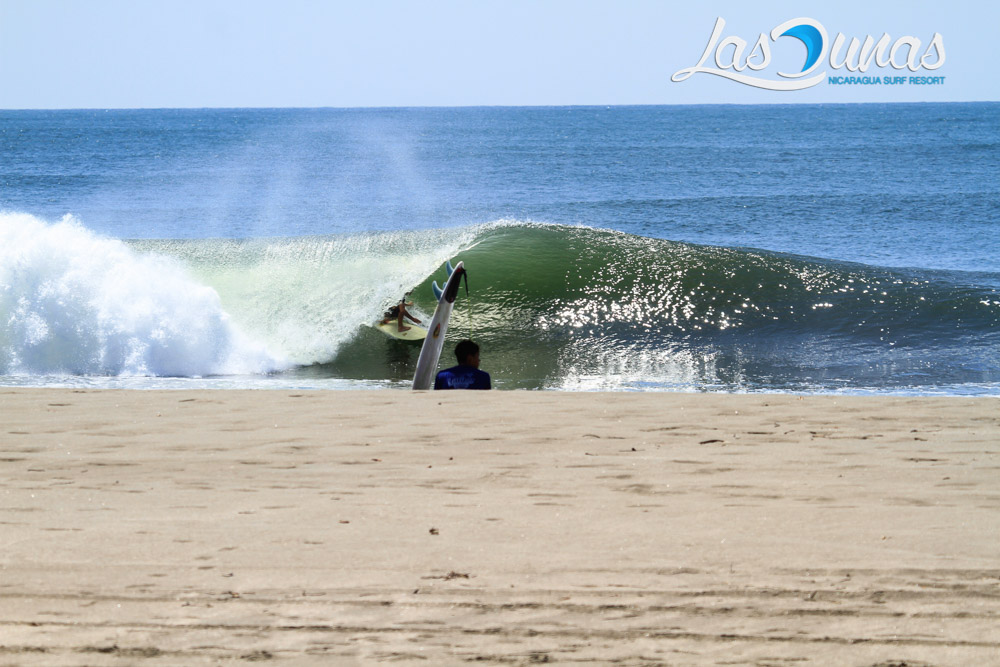 As surfers, from Las Dunas Surf Resort we promote a healthy, ecological and green lifestyle. We are part of nature and we make life in it. Therefore, we promote a natural experience that reconnects the mind, body and soul with Mother Nature.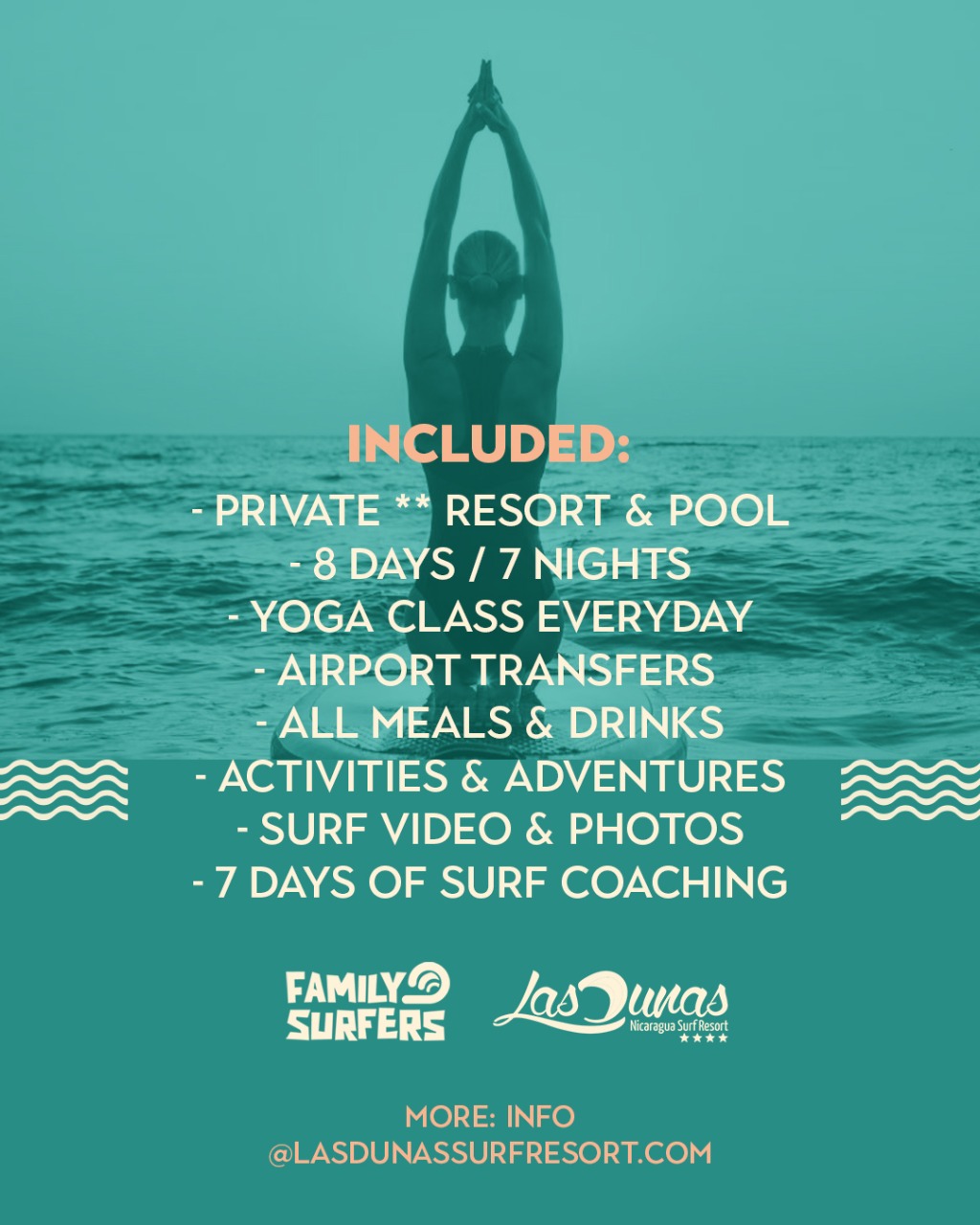 Our Surf & Yoga Retreat is the best option to understand how wonderful it is to be a surfer.
Come and live the Las Dunas experience! We are located in Aposentillo, Nicaragua. Your best surf destination in Central America.