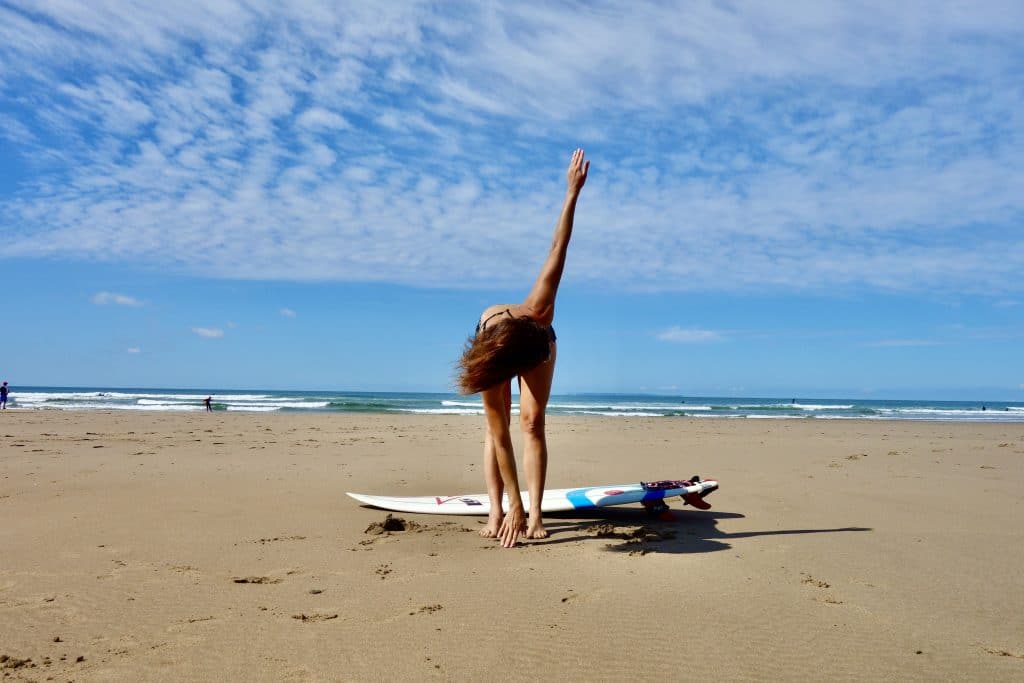 Warm up before surfing should be a mandatory practice, as it guarantees a successful surf session.
Surfing requires ideal physical conditions, since it is a demanding sport, but the reward of being able to slide on the sea is worth it.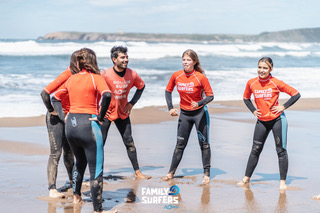 A good warm-up guarantees that the experience is the best, something that from the Surfcamp of Las Dunas Surf Resort we always make it clear, that is why we will share the best exercises to do it.
Warm up in the surf
In simple words, warming up is preparing our body to carry out physical activity without injury and in the best possible disposition.
In surfing this is important since we function in the water and it varies in temperature.
The sea is a variable ecosystem, in temperature, direction and strength of the waves, among other aspects. That is why we must condition our body to these conditions.
Warming Parts
A good warm-up can be divided into two stages or parts: The general and the specific. Here are the exercises:
General Warming:
1. Joint mobility:
These consist of performing movements and twists on both sides of the ankles, knees, hips, wrists and elbows, rotating the shoulders and stretching the neck.
2. Mobility of the Cardio-respiratory system:
Exercises that consist of light jogging or running, incorporating dynamic movements, thus increasing body temperature and blood flow.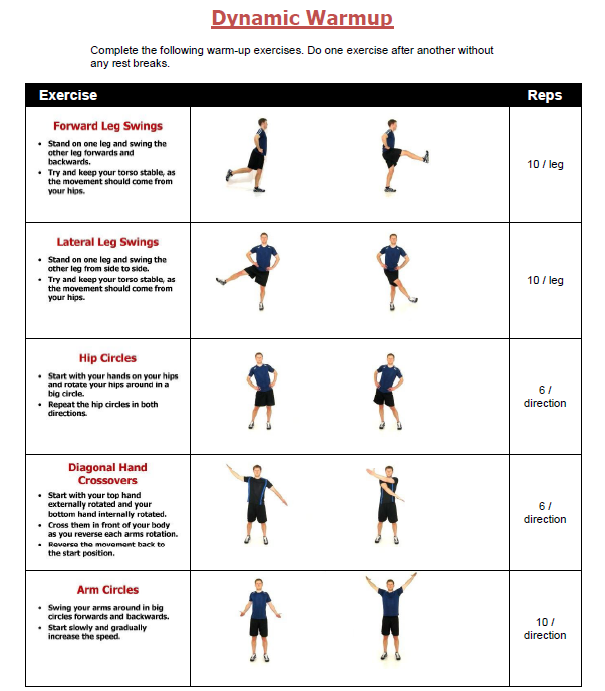 These exercises seek to irradiate the blood to all the muscles, which results in the activation of the aerobic energy system. Essential for good surfing.
Specific Heating:
1. Activation of the CNS (Central Nervous System):
Once the general warm-up is done, it is time to specify the exercises, so that the muscular and neuronal activity is mobilized.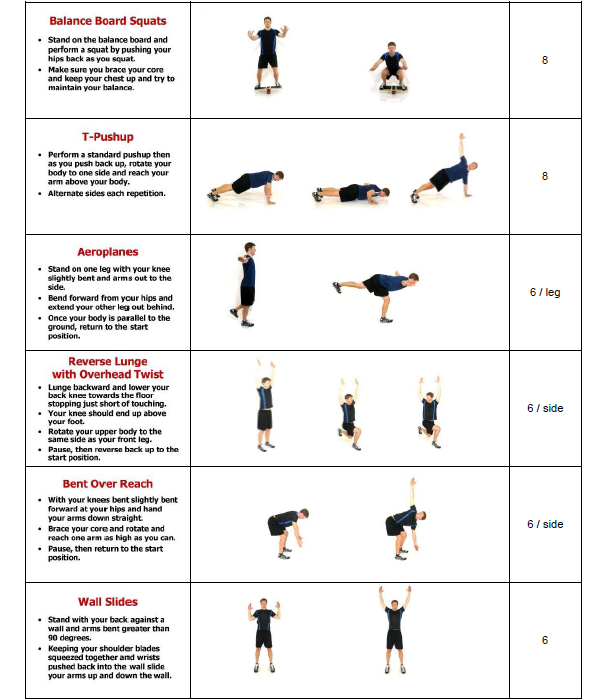 Exercises include: Push-ups, Squats and Lunges, Rope Jumps and Burpees.
2. Apneas:
The famous long and deep breaths, including retention of air in the lungs for periods of time. These exercises are important for:
First of all, they help us relax and focus. The breathing managed in Yoga helps to release tension, stress and relaxes the nervous system.
Second, when we will face very large waves, it is necessary to be previously prepared to go through long moments of lack of oxygen (due to falls and hunted, for example).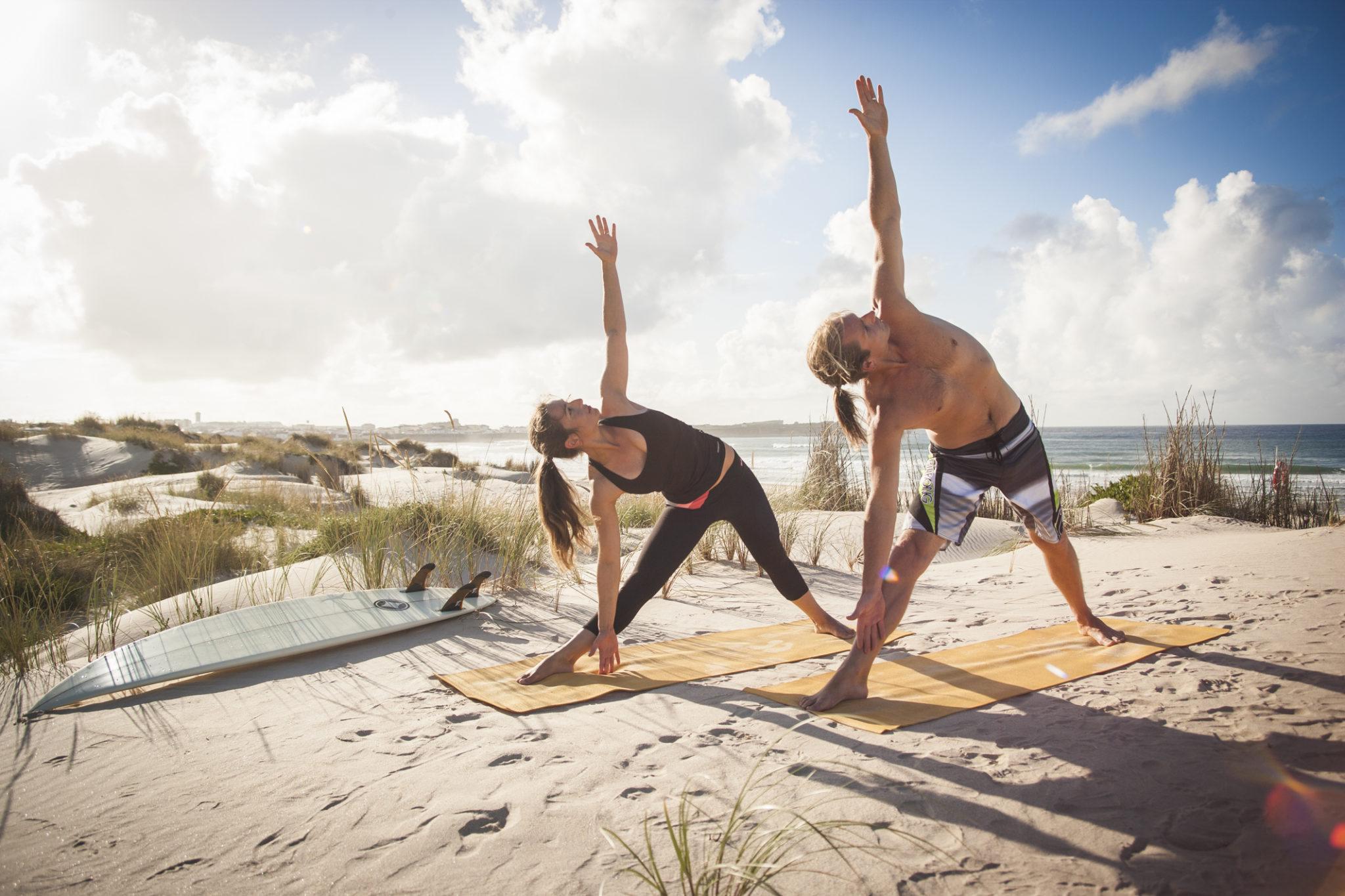 In summary, there have been 2 warm-up categories for surfing that you should take in count before your session.
Remember that surfing is fun, safe, relaxing and should not be done without prior preparation.
From Las Dunas Surf Resort we invite you to our surfcamps, where you will learn about this and much more from the hand of experts.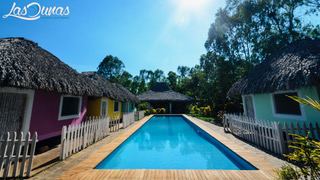 We are in Aposentillo, Nicaragua. We have beautiful facilities where you can be in contact with nature in a privileged location on the route of the 7 beaches.
Come and live the Las Dunas experience!