A surf resort in Nicaragua is always a good option to spend an incredible holiday season as the best surfing in the country.
Las Dunas Surf Resort is one of the best options when planning a surf trip in Nicaragua. This country offers an excellent climate, and several of the best surf spots in Central America.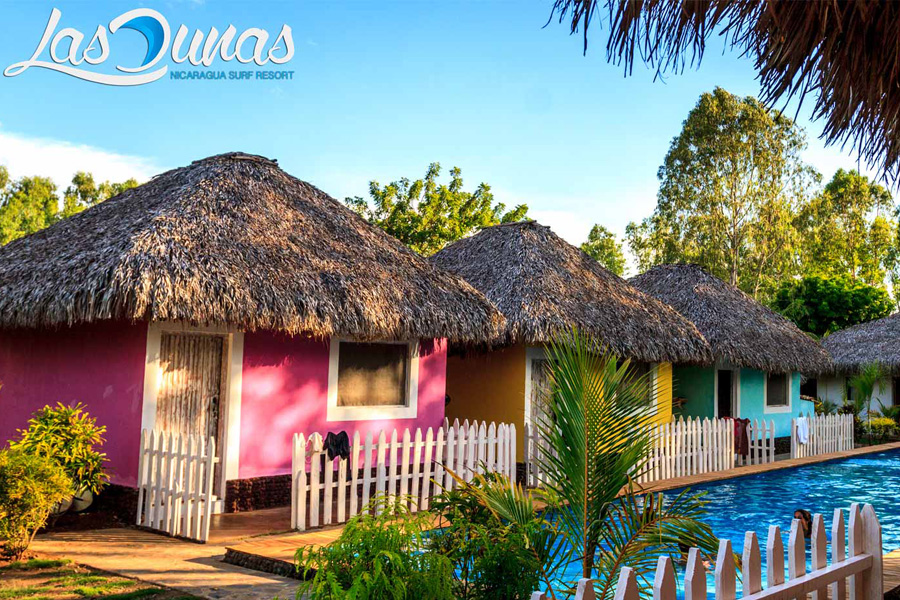 Surf Resort in Nicaragua:
Nicaragua is known as one of the best countries in Central America when it comes to surfing.
That is thanks to its privileged location that guarantees incredible waves.It also offers incredible natural landscapes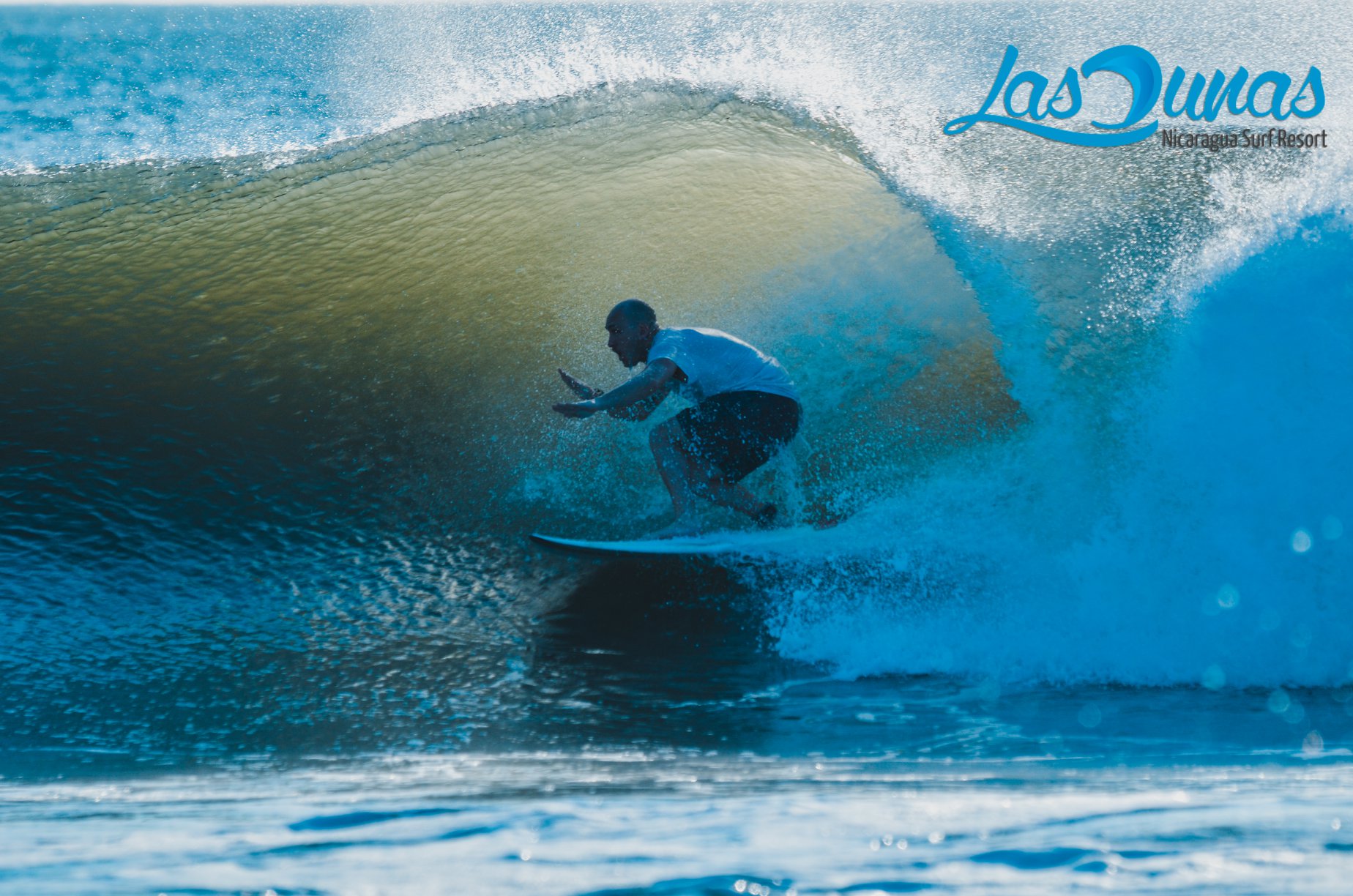 All this beauty attracts locals and tourists to know the lands of Nicaragua.
When planning a Surf Trip, we always look for the best Surf Resort that guarantees personalized attention to the surfer, complete tour packages, quality facilities and good food.
Nicaragua, Land of Surf?
For several years surf tourism has been increasing in Nicaragua.
This is thanks to the fact that the country has several international quality spots, as well as incredible waves such as El Boom, for example.
It also has a volcano where you can practice sandboarding, a type of surfing on land that has been increasing in popularity in recent years.
What can I get at a Surf Resort in Nicaragua?
At Las Dunas Surf Resort you will get top quality facilities with an incredible staff dedicated to surfing, and also to Yoga.
A perfect combination for a wonderful stay.
An expert staff that will guide you during your stay, guaranteeing maximum enjoyment of the best waves in Aposentillo. One of the best surf spots.
Surfcamp as an entertainment option:
In Las Dunas we have a wide range of surfcamps of different levels, allowing the beginner surfer to enjoy as well as an expert.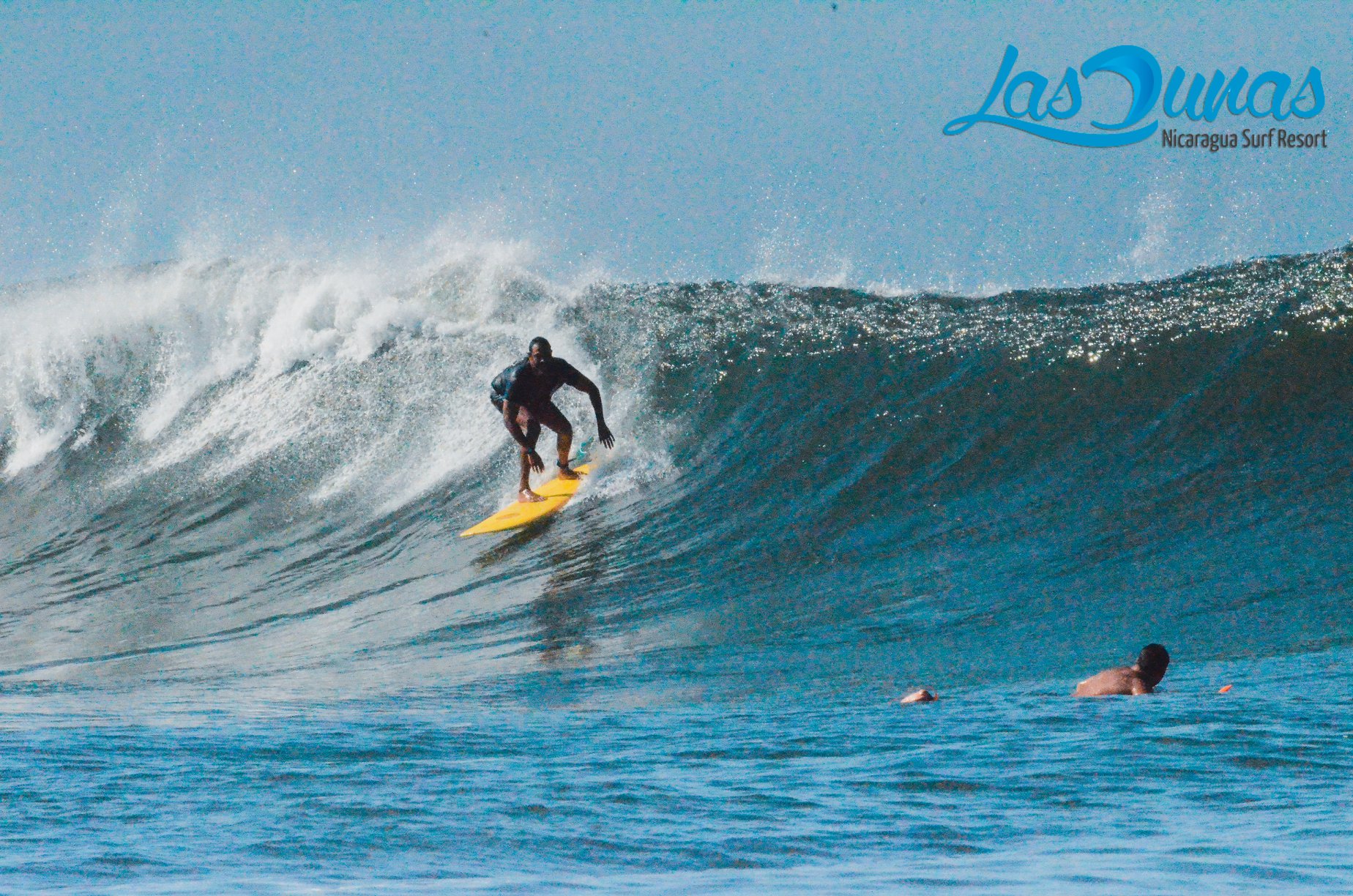 All this experience goes hand in hand with a group of specialized instructors. With more than 10 years of experience teaching and surfing.
The food, with Nicaraguan seal:
The resort has an incredible and wide gastronomic proposal. Ranging from native dishes to dishes to the taste of the guests.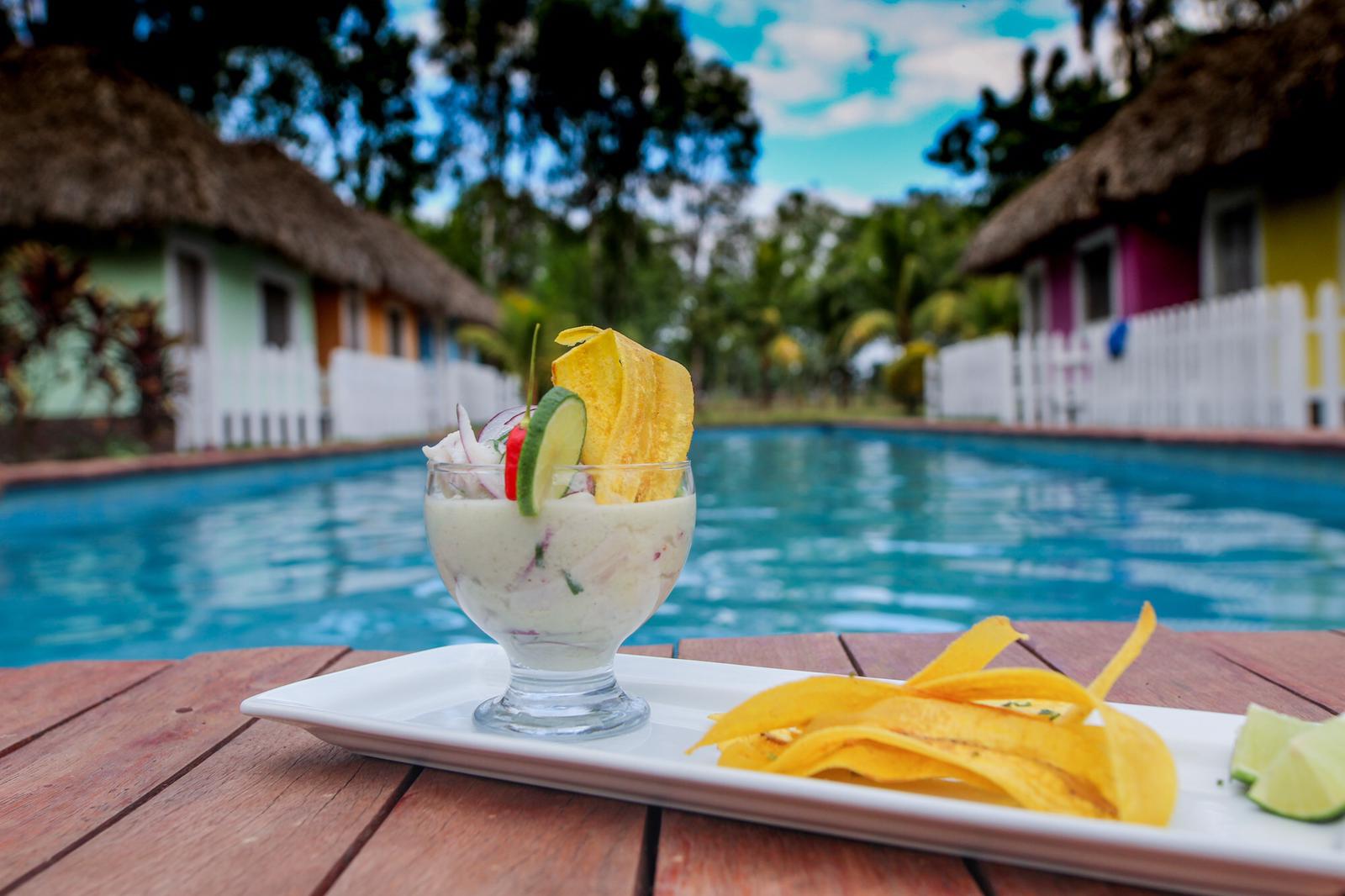 All of them elaborated with 100% Nicaraguan production, fresh and of the best quality.  Guaranteeing a balanced and nutritious diet, focused on a natural diet.
Natural beauties:
Nicaragua has an incredible amount of natural beauties that captivates locals and tourists while they get to know this beautiful Central American country.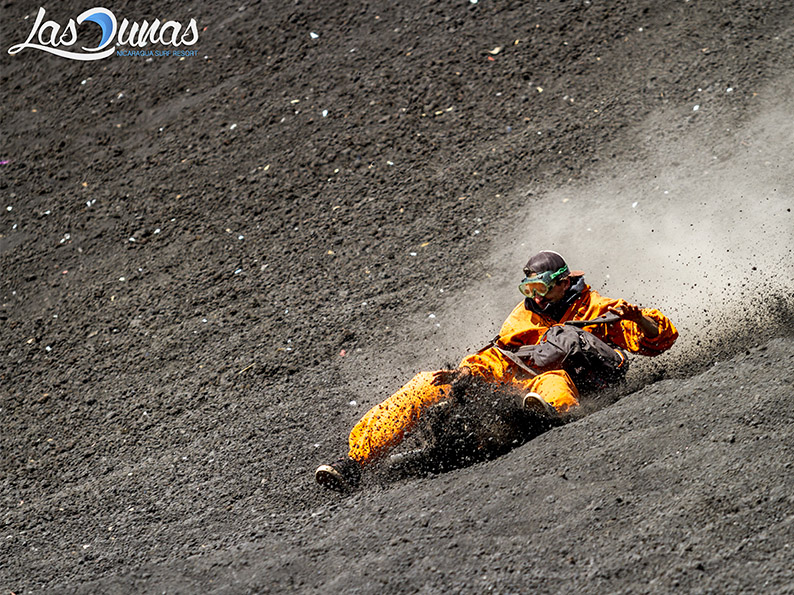 Its tropical and mild climate during most of the time. Likewise, its warm water beaches offer practically all year round good surfing.
From Las Dunas Surf Resort we decided to elaborate this publication to share with you several reasons why planning a stay in a Surf Resort in Nicaragua is always a good option no matter the time of the year.
We have beautiful facilities in the middle of an incredible tropical environment that will allow you to reconnect with your natural side.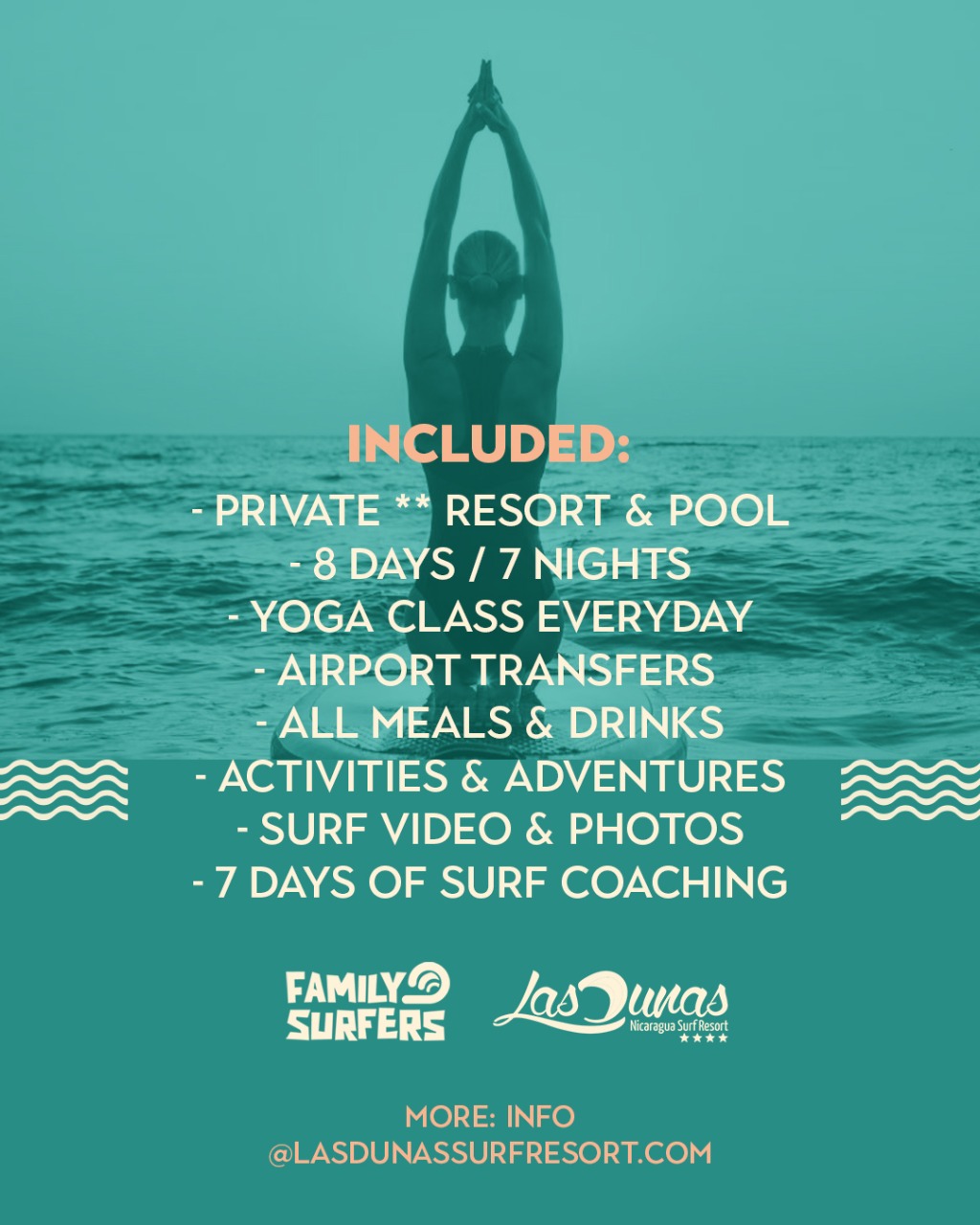 We also offer the possibility of a Surf & Yoga Retreat, combining the practice of surfing with yoga, which will allow you to fully enjoy a reunion with yourself and nature.
Come and live the Las Dunas experience!