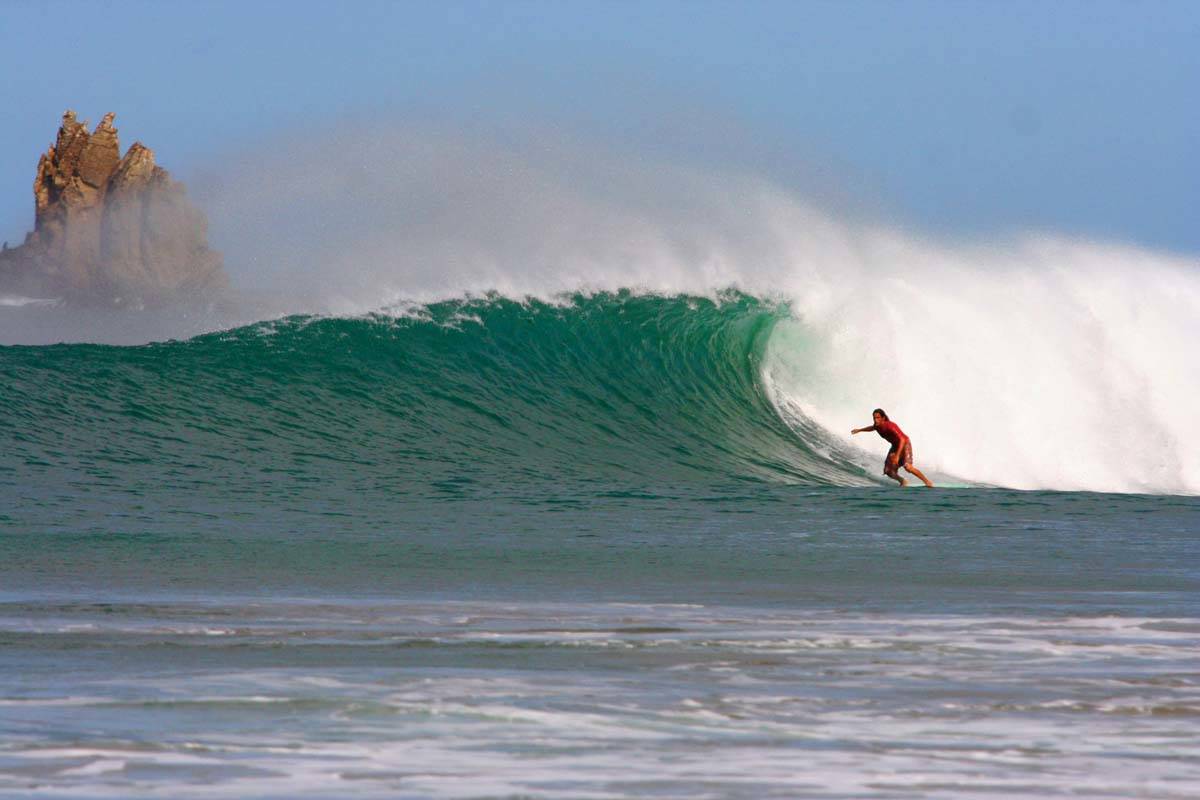 A Summer Surf Retreat in Nicaragua is the best option for vacationing this season, learn more!
From Las Dunas Surf Resort we start the summer season telling you why you should choose Nicaragua as your surf destination this season. This country is one of the ideal Central American paradises for surfers.
A Summer Surf Retreat:
Nicaragua is located in a privileged position in Central America, and this allows it to enjoy a mild climate all year round and one of the best swells in the area.
This is one of the main attractions for surfers.
The Nicaraguan coasts offer multiple beaches and surf spots ideal for all surfing levels. Not to mention, of course, a wonderful quality: low crowds.
And this is something that all surfers look for to enjoy practically solitary beaches.
Nicaragua as a tourist destination
Surf Hotels have been increasing their presence in recent years. And is that hotels and lodgings specializing in surfing have been gaining ground in tourism. They have become an important attraction in the sector.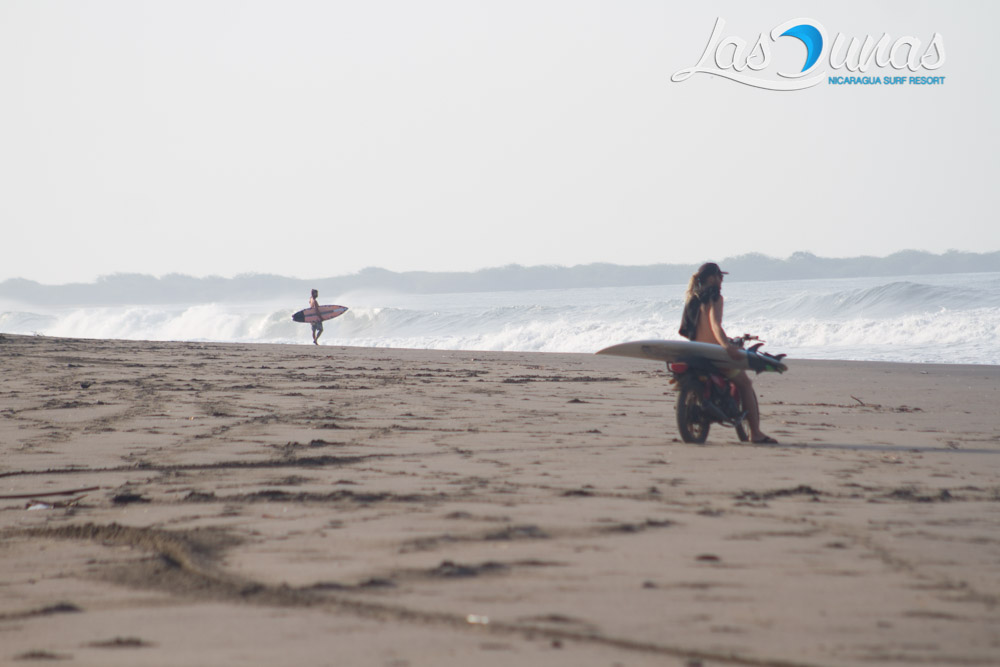 In First place, Las Dunas Surf Resort, are located in Aposentillo, right in the middle of the well-known route of the 7 beaches. One of the most important tourist areas of the country.
Second place, Our facilities, besides being comfortable, spacious and ample, offer a connection with nature that will allow you to experience a wonderful stay.
What is the difference between a normal hotel and a Surf hotel?
The main difference is that surf hotels focus their activities, attention and details towards the surfing community.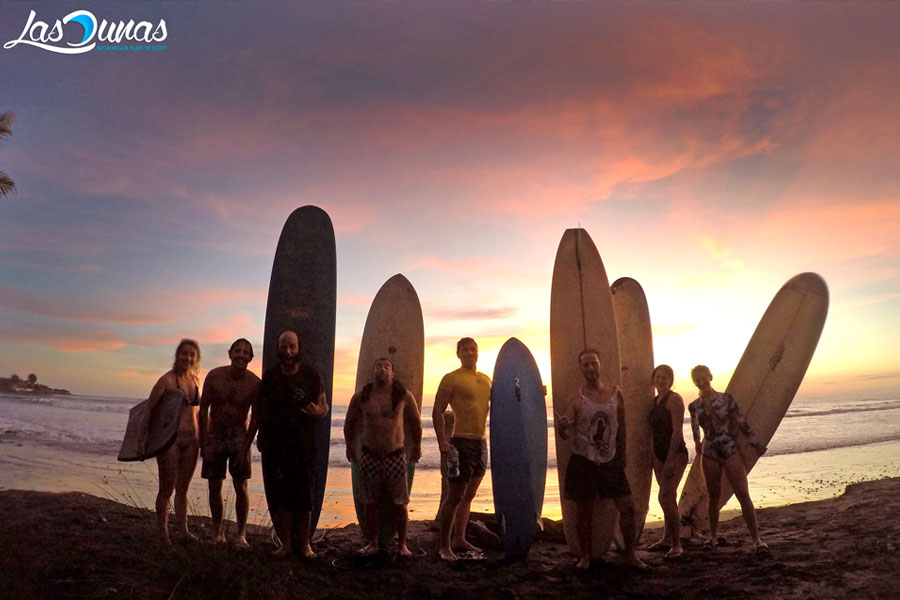 Offering plans for fun, learning and enjoying all that surfing has to offer. And most important: the classes are guided by expert staff in the field.
And having the possibility of bringing your own board or renting it, among the wide variety that is offered.
Can anyone participate in a Surf Retreat?
Yes, from children to adults, there is no age limit. Likewise, there are levels of training in which activities are developed accordingly (beginner, intermediate and expert).
The surf retreats seek to guarantee a stay that allows you to fully enjoy a first class surfing experience. And Aposentillo offers wonderful beaches with one of the best swells in the area.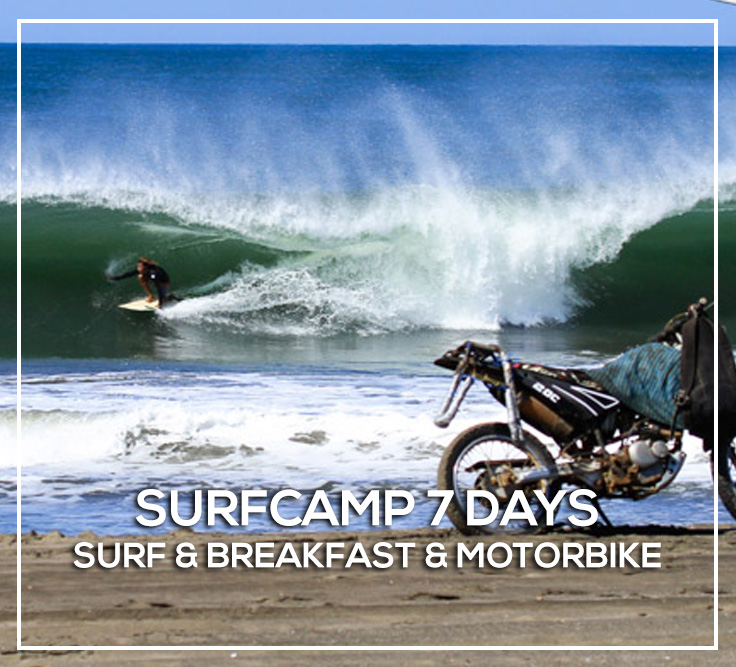 Surfing activities, yoga, hiking, motorcycle rides and even visits to volcanoes are part of the various plans of a Surf Retreat in Las Dunas.
What about gastronomy?
You will have a wide range of gastronomic options in Las Dunas. Most important: We have fresh products of excellent quality and multiple dishes where you can taste national products.
Top quality tourism:
Nicaragua offers wonderful natural goodness, jungle, beach, volcanoes, colonial areas, wonderful people, history, museums, culture and more. One of the best tourist options in Central America that you should come to know.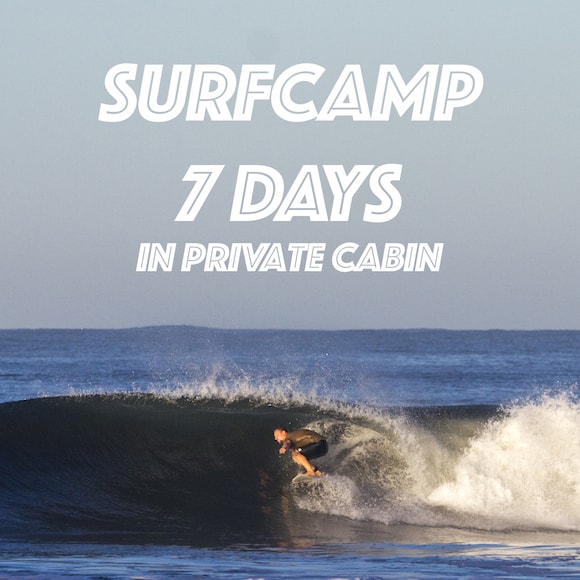 Staying at Las Dunas will guarantee you a wonderful experience, full of adventure, surfing, good food and a home-like treatment, we are waiting for you this summer at Las Dunas!