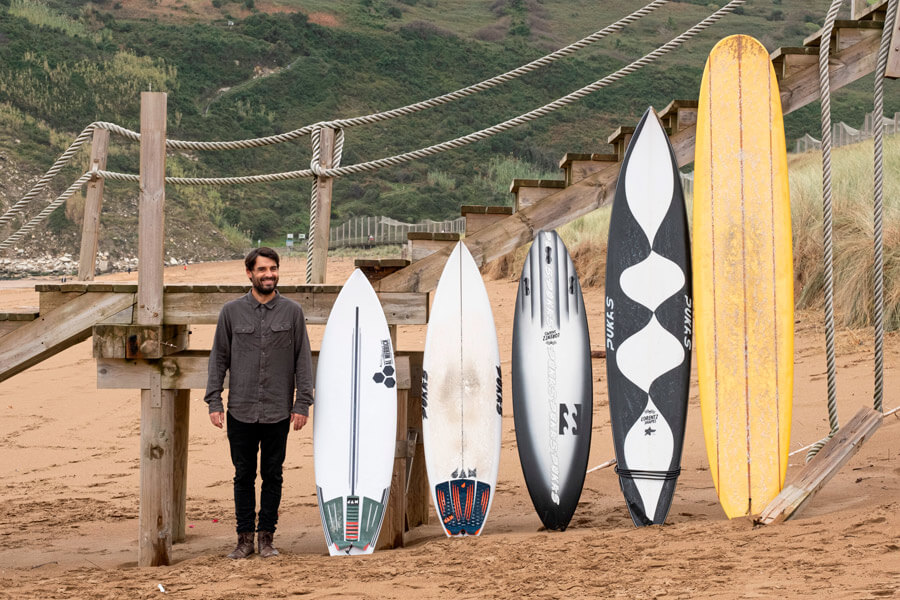 The Quiver in surfing is a fundamental aspect. Every surfer should have an extensive one and here we explain you how. Take note.
From Las Dunas Surf Resort we are sure you have heard many times about the Quiver. A common term among surfers, today we explain a little more.
Quiver in surfing:
It's very simple: The combination of boards you own. Something like an inventory with each of them and their accessories. For surfers it is essential to have several boards. And thus be able to have multiple options for different weather conditions and spots.
A varied inventory
Indeed, it is not about having the same board in different colors. It is to have several boards that guarantee variety. Whether in size, thickness, liters and so on. Not all boards are suitable for different surf or weather situations. Having the right one will make a huge difference in your surf sessions.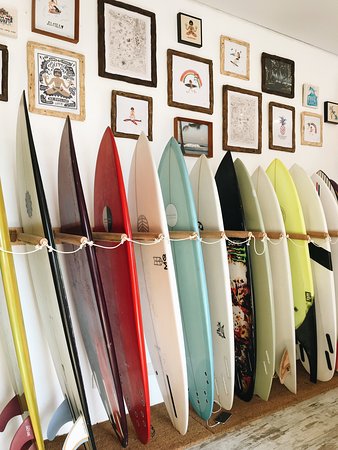 How to have the best quiver?
There is no "magic formula" that guarantees you the best quiver. The combinations are infinite, as well as the number of boards. It all depends on your personal taste, ability and surfing style.
The best advice is to have 4 types of boards as a base. This will guarantee you to be able to surf in different waves and weather conditions. Take note:
1. Shortboard:
A must-have, ideal for big and fast waves. But also for more radical maneuvers.
2. Fish type board:
It is a shortboard with more volume. This type of board is perfect for days with moderate swell and less force.
3. Malibu or Evolutive type:
It is the perfect model for beginners, as it allows you to learn and progress. It is ideal for days with small waves.
4. Longboard:
These boards are perfect for days with small waves, as they will allow you to do several great maneuvers. At the same time, they are ideal for learning the basic surfing skills.
Other necessary equipment:
The quiver is not only made up of the boards, but also the fins (if they are removable), various wetsuits (short, long), fins, leash and other accessories that in addition to facilitating the practice of surfing, guarantee us safety.
Of course, a protective case or bag for the board is a must. This avoids bumps, scratches and so on.
Many surfers have a space where they can set up their quiver. And it is an excellent project that you can do with several tutorials.
The Quiver in surfing is of utmost importance. And from Las Dunas Surf School we recommend you to have one as far as you can. Also, if you are looking to learn about this and much more about surfing, our Surf Retreats are perfect for you.
We offer you the possibility to learn and improve everything you need. And the best thing is that we have a group of expert instructors that will guide you in the best way.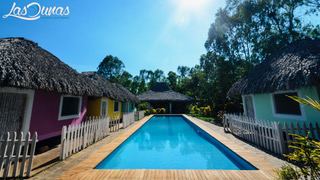 We are located in Aposentillo beach, in Nicaragua. One of the most important surf spots in the country, we are waiting for you this summer!
Come and live the Las Dunas experience!