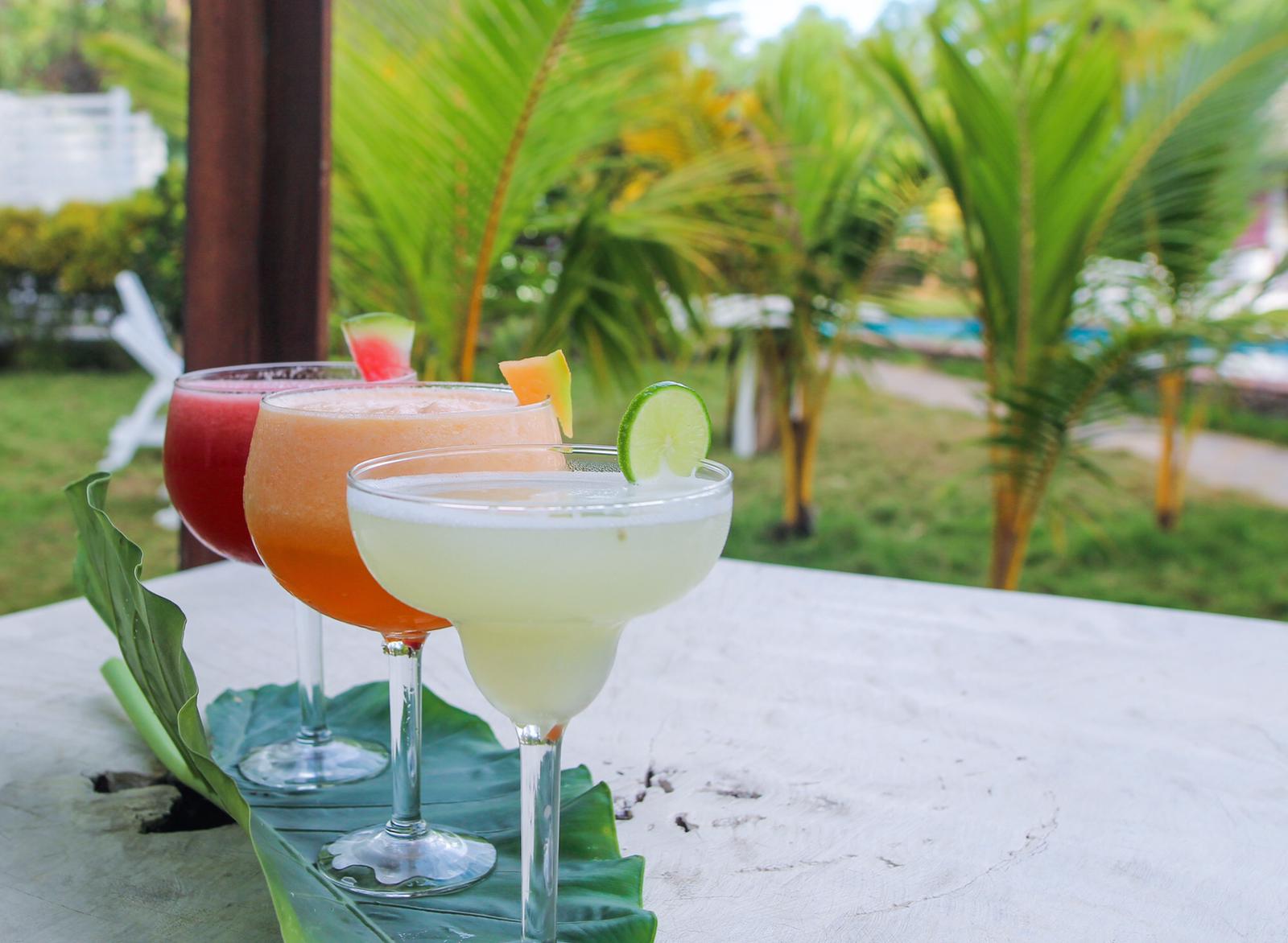 Drinks for your vacations are a must. From a Margarita to a Piña Colada, to enjoy on the beach with a good drink.
From Las Dunas Surf Resort we bring you this week a post dedicated to the perfect drinks for a day of sun and beach. Drinks that have become references for days of sea and sand. We have prepared for you 10 delicious drinks to enjoy.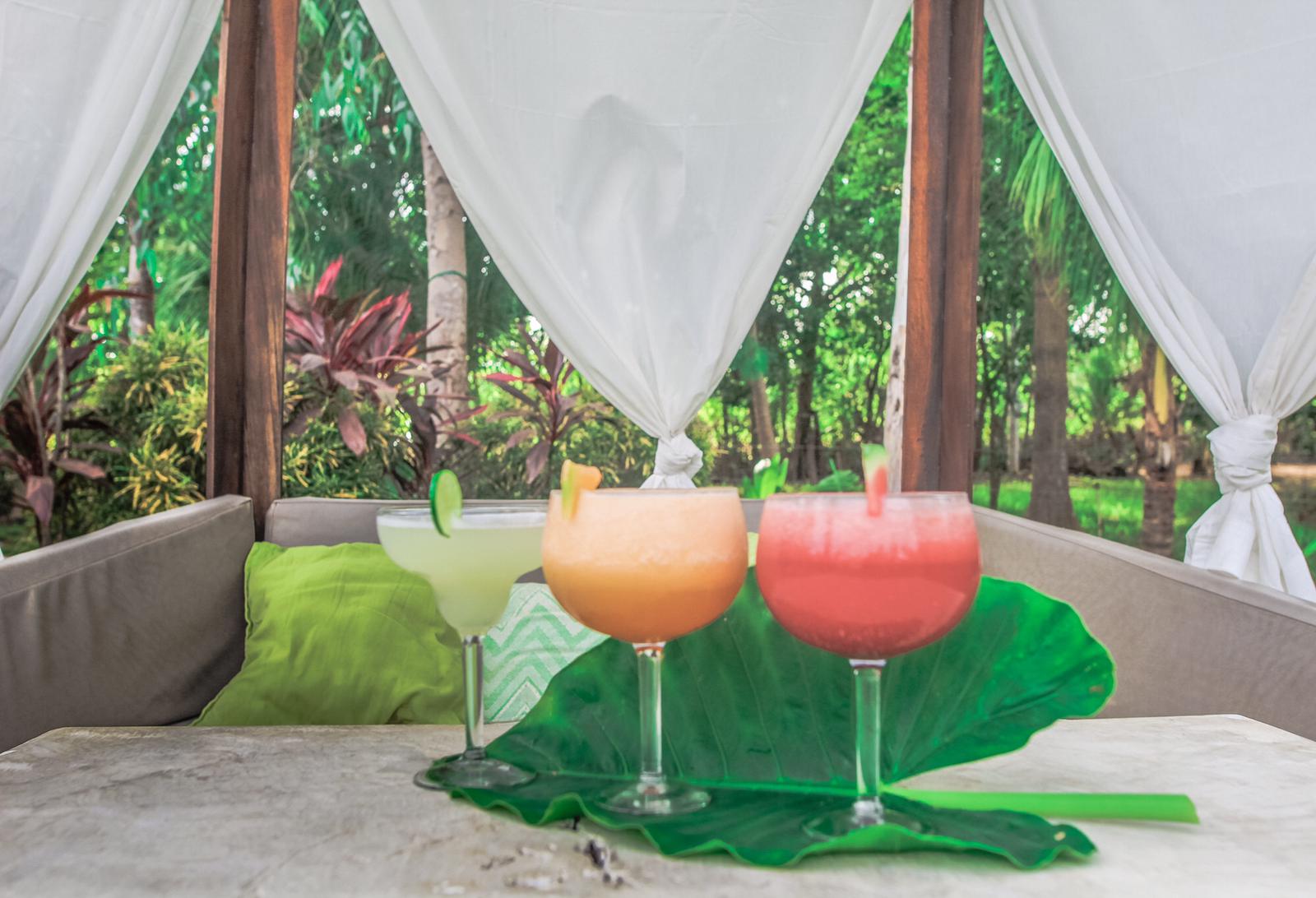 Drinks for your vacations:
1. Margarita:
Prepared with tequila, Cointreau and lime juice, it is perhaps one of the most famous cocktails worldwide. Its origin is Mexican and it has a history behind it. It is prepared in a shaker, shaking all the ingredients with crushed ice. And it is served in a chilled glass with the rims soaked in lemon and salt.
2. Piña Colada:
A drink that mixes white rum, coconut cream, pineapple juice and crushed ice. Obtaining the creamy drink that is associated to the beach, the sun and a fresh day. Its origin is attributed to the pirate Roberto Cofresí y Ramírez de Arellano.
3. Michelada:
It is a drink of Latin/American origin, in which beer is joined with lime juice, spice and salt. Its probably Mexican origin has 2 stories behind it: The first one in San Luis Potosí, others affirm that it was born from the deformation of the Spanish language. And it literally means "My frozen chela". What do you think?
4. Daiquiri:
This drink is prepared with white rum, lemon juice, sugar and crushed ice. Everything is shaken in a shaker and served. This drink was originally prepared on the beaches of Santiago de Cuba, popularized by Ernest Hemingway in his endless gatherings at the "Floridita" bar in Havana.
5. Mojito:
Another drink of Cuban origin, a drink that combines the balance between acid, sweet and aromatic ingredients: rum, mint, fresh lime, white sugar, ice and soda. Legend has it that this drink was known as "El Draque", after the English pirate Francis Drake, having its origins in the 16th century.
6. Cuba libre:
Many popular drinks have come out of Havana, another example being the famous Cuba Libre. A mixture of Rum and Coca Cola. This drink arose between 1901 and 1902 when the American forces collaborated with Cuba in the Spanish-American war.
They mixed Bacardi rum and cola in a glass of whiskey. It was named after the battle cry of the Cuban troops.
Caipirinha: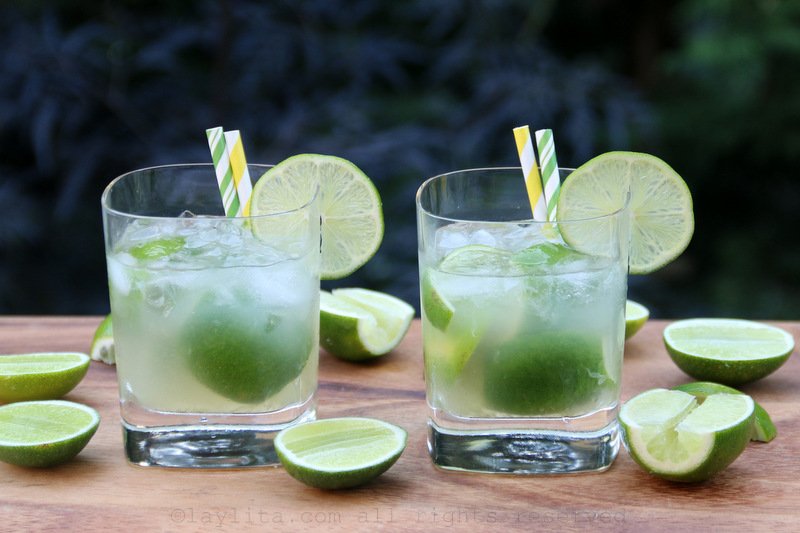 A drink that comes from Brazil, being the favorite cocktail of the Cariocas, it is also one of the most consumed drinks worldwide. It is prepared using sugar, ice, lime and Cachaca alcohol (fermented sugar cane juice).  It is usually served with mango, kiwi or cashew.
8. Mar Tai:
It was created in California in 1944, when Vic Bergeron served his drink to some friends from Tahiti. And they replied: Mar Tai (Better). Hence its name and its Polynesian inspiration, its ingredients are light and dark rum, Curaçao liqueur, lime juice and Orgeat syrup.
9. Sex on the beach:
An extremely popular cocktail, it has two versions: One based on Vodka, orange juice, peach liqueur and cranberry juice (International Bartenders Association version).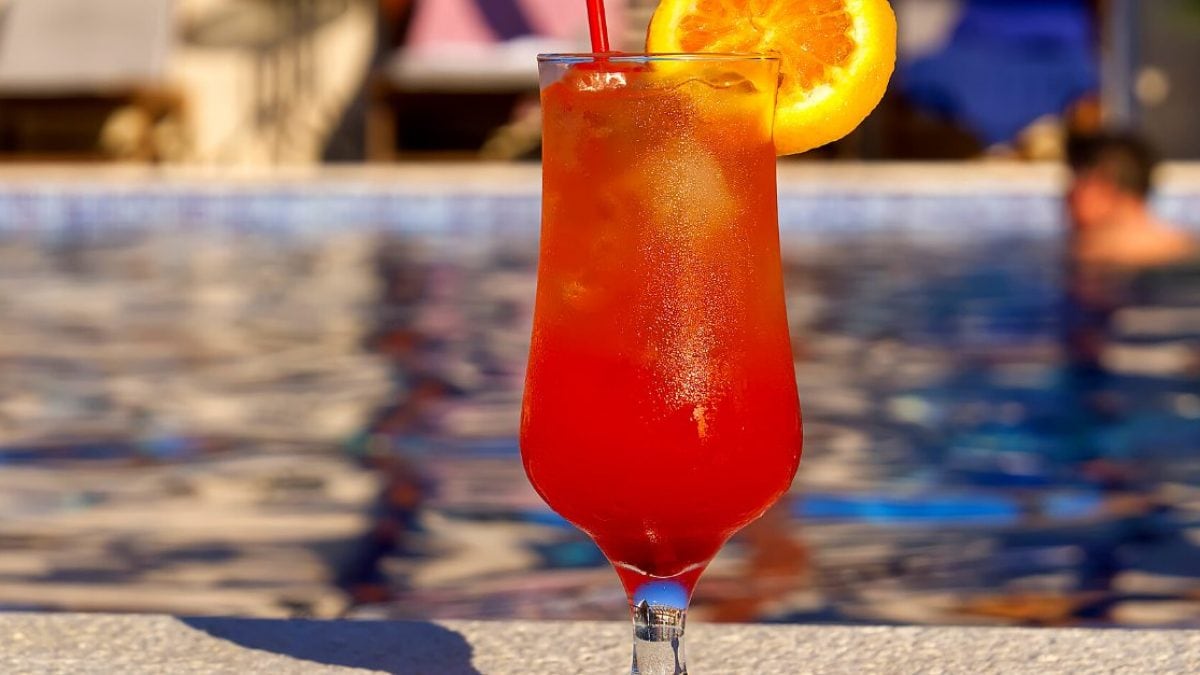 And the second option based on vodka, chambord, Midori, pineapple juice and cranberry juice (TGI FRIDAY'S restaurant version, included in Mr. Boston's official bartender's guide).
10. Coco Loco:
The quintessential typical vacation image, a drink served in a fresh coconut, a little of the pulp scooped out, three measures of vodka, tequila and white rum are added. It is joined by lime juice and coconut cream.
This brief selection of 10 drinks for your vacations has been elaborated thinking of the festive and particular flavor that is enjoyed on the beaches. Each drink has its own particular touch that makes it perfect for a sunny day on the beach and sand.
From Las Dunas Surf Resort we invite you to our Surf Retreats, where in addition to enjoying a wonderful stay, you can live the surf to the fullest, incredible adventures, exquisite food and the best experience of Nicaragua.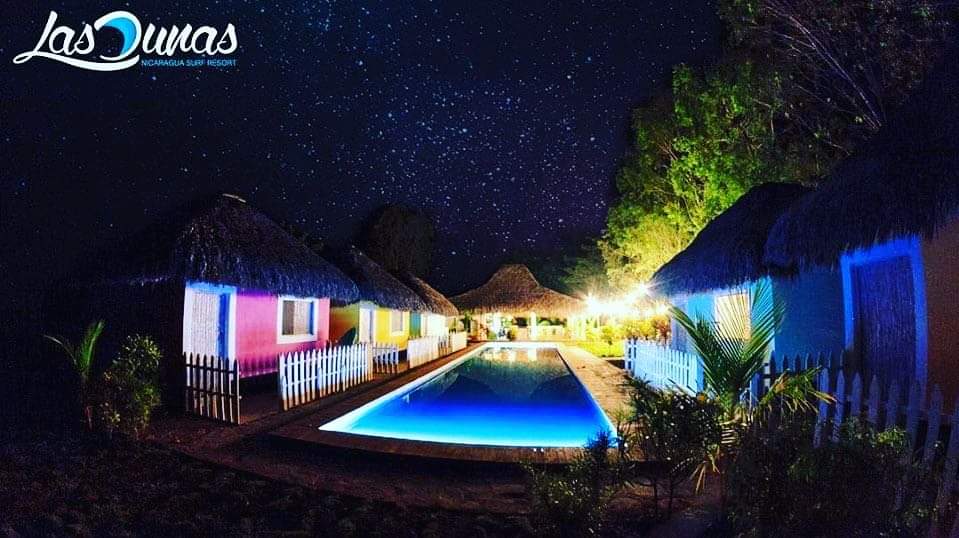 We are located on the beach of Aposentillo, in the middle of the route of the 7 beaches. A very important tourist spot in the country.
See you this summer at Las Dunas!