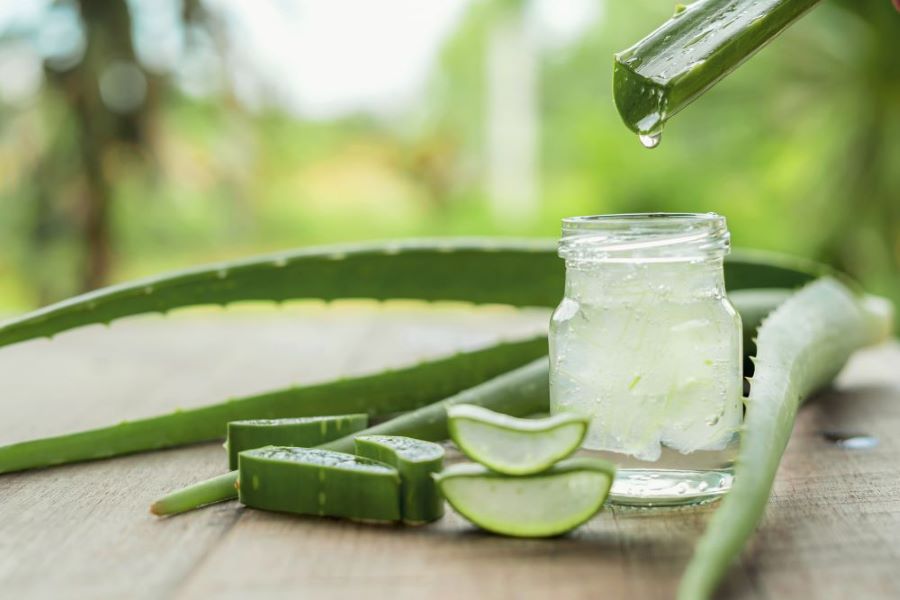 Aloe Vera and surfing are a rather strange combination. However, this medicinal plant is an ally for surfers, did you know that.
This week from Las Dunas Surf Resort we bring you a post dedicated to Aloe Vera. A plant with incredible properties that is ideal for surfers. So to take note of it.
Aloe Vera and surfing:
Being a surfer involves being a long time exposed to the sun, sea water and wind. Factors that involve redness, chafing and burns. Also, the marine fauna will always be present and jellyfish or insects can sting us. These factors combined with the physical demands of surfing make Aloe Vera a natural option to help us.
How so?
This plant contains a high amount of vitamins, necessary for the proper functioning of the body: Vitamins A, C, E, B1, B2, B3, B6, B12 and folic acid. It is also rich in minerals such as zinc, calcium, selenium, chromium, copper, iron and magnesium.
Its consumption in beverages is a nutritional plus that your body will thank.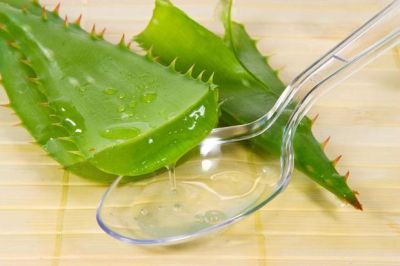 For traveling surfers:
Aloe contains adaptogens that help the body adapt to different changes linked to the issue of viruses and diseases. These adaptogens raise the body's defenses, help reduce stress symptoms and facilitate digestion.
Its digestive capacity makes it a viable option to help against constipation and the famous "traveler's diarrhea". At the same time, it contains regulating and soothing properties. In other words, it helps to maintain a good intestinal flora free of bacteria.
And is that also Aloe Vera has a property called Alkalizing, ie, helps eliminate excess acids wn food, maintaining a balance in the body.
In training:
This plant greatly benefits cardiovascular health, as it works directly on the blood, oxygenating it and helping it to better diffuse red blood cells. It also has properties that help lower cholesterol and blood pressure, improving circulatory problems.
After the surfing session:
It is an indispensable ally in the cosmetic industry, it has properties that help heal wounds, relieve pain, reduce irritations and abrasions, serves to treat burns and even psoriasis.
Its topical application can be with a direct preparation of aloe vera crystal and water (in small quantities) or with organically processed products. This will allow a quick relief to these discomforts.
Aloe Vera Smoothie:
If you want to enjoy its benefits in the body you can consume soft capsules of Aloe Vera or prepare delicious smoothies with it. Today we bring you an idea that you can try: strawberry, orange and aloe smoothie.
In half a glass of water, mix three strawberries, the juice of one orange and pieces of aloe vera. Blend until smooth and serve. It is ideal to start your mornings, you can add other fruits, seeds, honey, etc.
Did you know these properties of Aloe Vera?, for surfers is a very important plant. Not only in the cosmetic field but also for the health of the organism.
From Las Dunas Surf Resort we are waiting for you in our Surf Retreats, where you will live a wonderful experience of surfing, adventures and learning.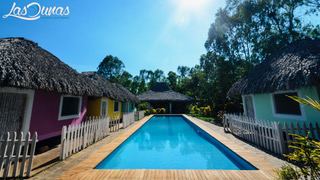 We are located in the famous beach of Aposentillo, Nicaragua. And we have wonderful facilities, an incredible atmosphere and the best surfing in the area.
We are waiting for you at Las Dunas!