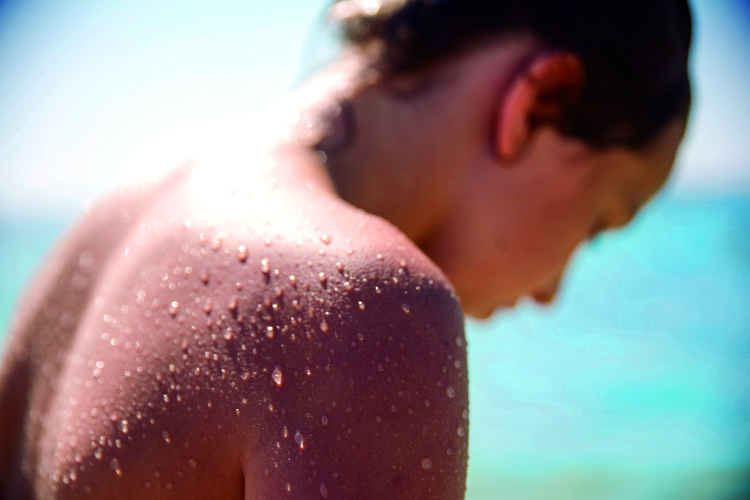 Caring for surfer skin this summer is very easy if you follow our tips, so take note of them, so you can surf without worrying!
From Las Dunas surf Resort we have prepared for you a guide for skin care. For surfers it is essential to protect the skin from excessive sun exposure. So take note of these tips.
Caring for surfer skin:
In summer the skin needs extra protection. And this will prevent damage from prolonged exposure to UVA rays. Likewise, we must protect the skin from saltpetre from the sea or chlorine from the pool.
As surfers we spend much of our time in the sun. Whether surfing or waiting for the perfect wave. It is therefore essential to have a skin care routine that allows us to keep our skin healthy.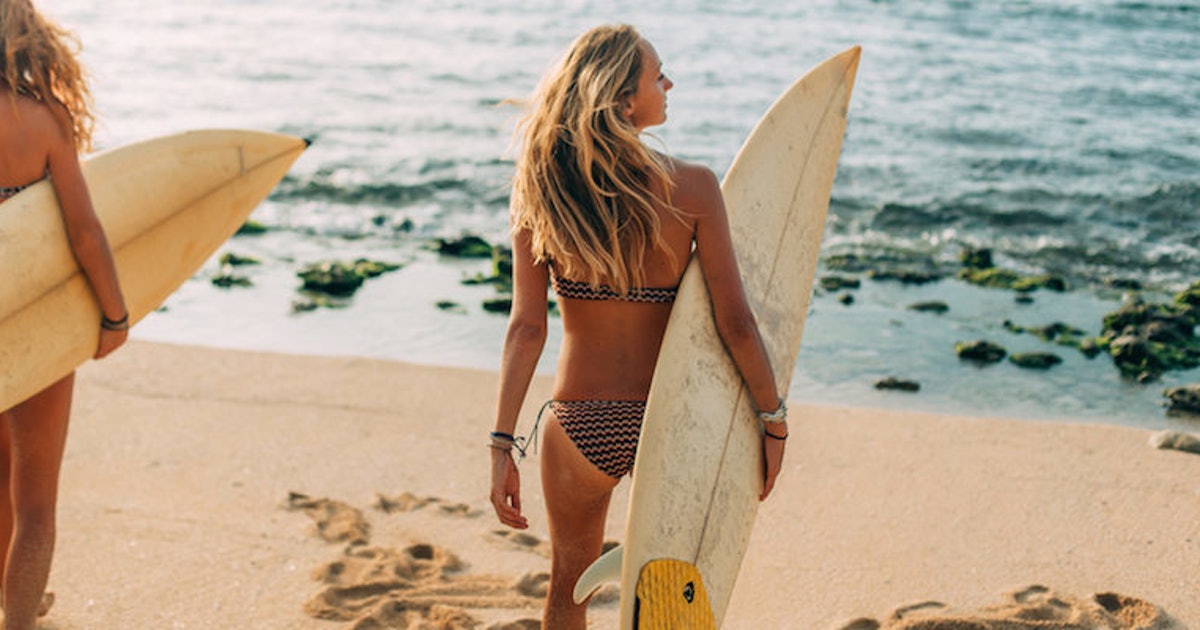 Skin care tips:
The skin that can be most damaged is the facial skin. But we should not neglect the other areas of the body. The appearance of sun spots is more frequent in the facial dermis.
Likewise, dryness, sunstroke, peeling and other symptoms are part of the damage that the dermis can suffer. However, by following these tips you will be able to avoid it:
1. Deep skin cleansing:
This consists of an exfoliation and facial cleansing that will allow: Firstly, a more homogeneous tan. Secondly, a smoother texture and free of impurities. And thirdly, dead skin and impurities are eliminated.
2. Moisturizing:
Heat and Dehydration affect the skin. And this can be seen in its appearance: It becomes dry and dull. But this can be avoided: Improving daily hydration.
Ideally, when you wake up and before going to bed: cleanse and apply a moisturizing mask. This will keep the skin young and smooth.
3. Indispensable sun protection: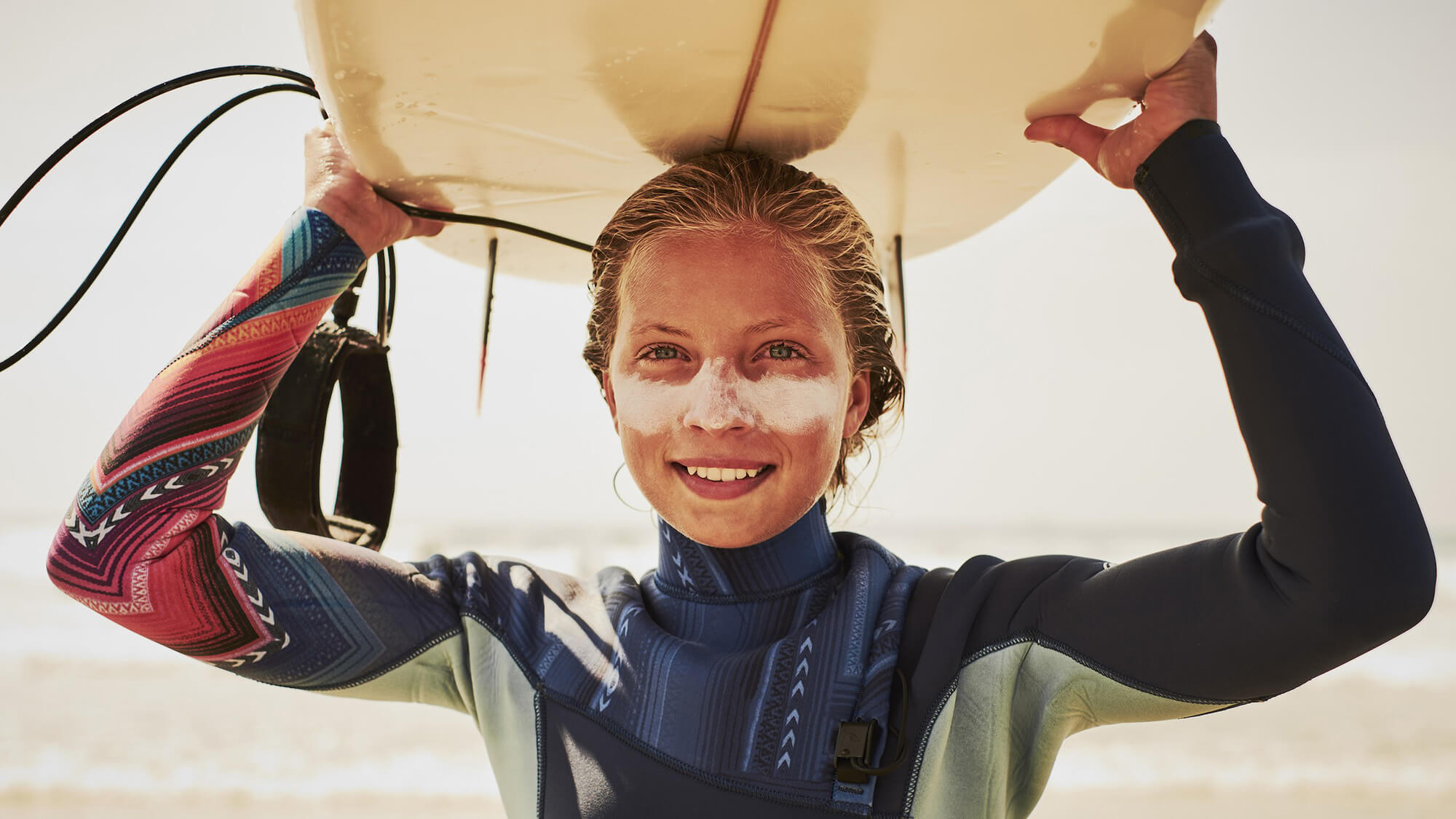 And of course, sunscreen or sunblock is a must. A minimum of 30 is recommended, since less than that the protection will be minimal. If you go to the water, touch up whenever necessary, even on cloudy days!
4. Sun schedule:
Surf sessions usually start very early. And so avoid the "burning sun", which goes from 12hrs to 16hrs. It is in this time frame that the incidence of sunlight is the highest.
5. Progressive sunbathing:
Ideally, the first day at the beach should not be 10 hours, for example. This is because the ideal is progressive exposure to the sun. This ensures that the skin gets used to the sun's rays and "resists" in a certain way.
6. Wetsuits:
Many surf without them, and for others it is indispensable. However, the ideal is to use the neoprene corresponding to the weather conditions. This way, you protect yourself from the sun and water temperatures.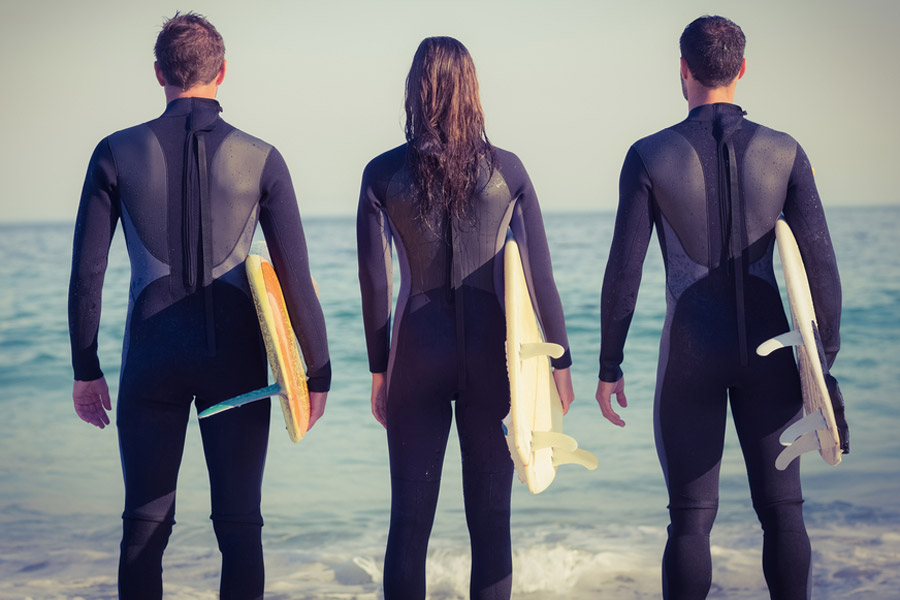 7. Good nutrition and water intake:
A well-fed and hydrated body is more resistant to sun exposure and heat. Surfing is a demanding sport, and it is necessary not only the intake of quality food but also the consumption of water or adequate fluids.
These are some basic tips to take care of surfing skin this summer. It is worth mentioning the importance of using quality sunscreen and not to expose yourself for too long.
From Las Dunas Surf Resort we invite you to be part of our Surf Retreats. A wonderful experience of surf and adventure. We have a group of expert instructors who are ready to teach you the best surfing in Aposentillo.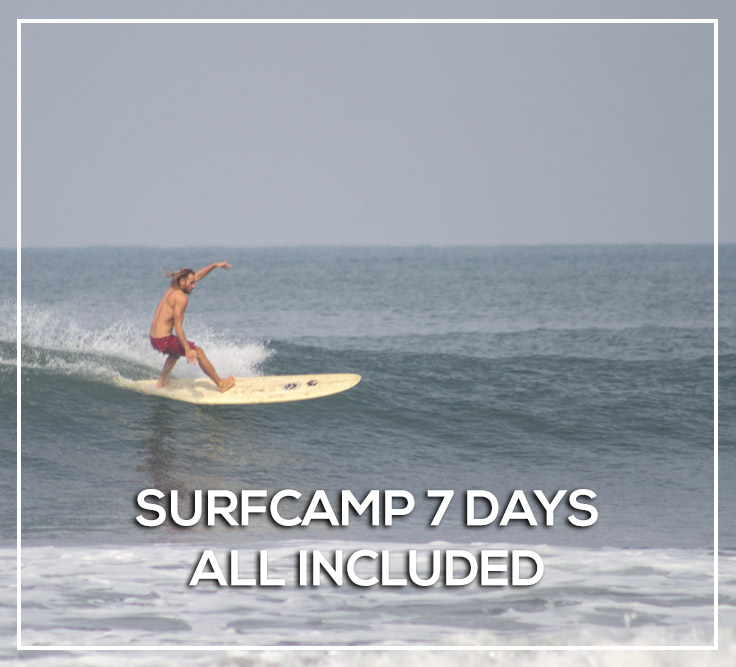 We are located on the beach of Aposentillo. With top quality facilities, family spaces, all the comforts and fun.
We are waiting for you this summer at Las Dunas!