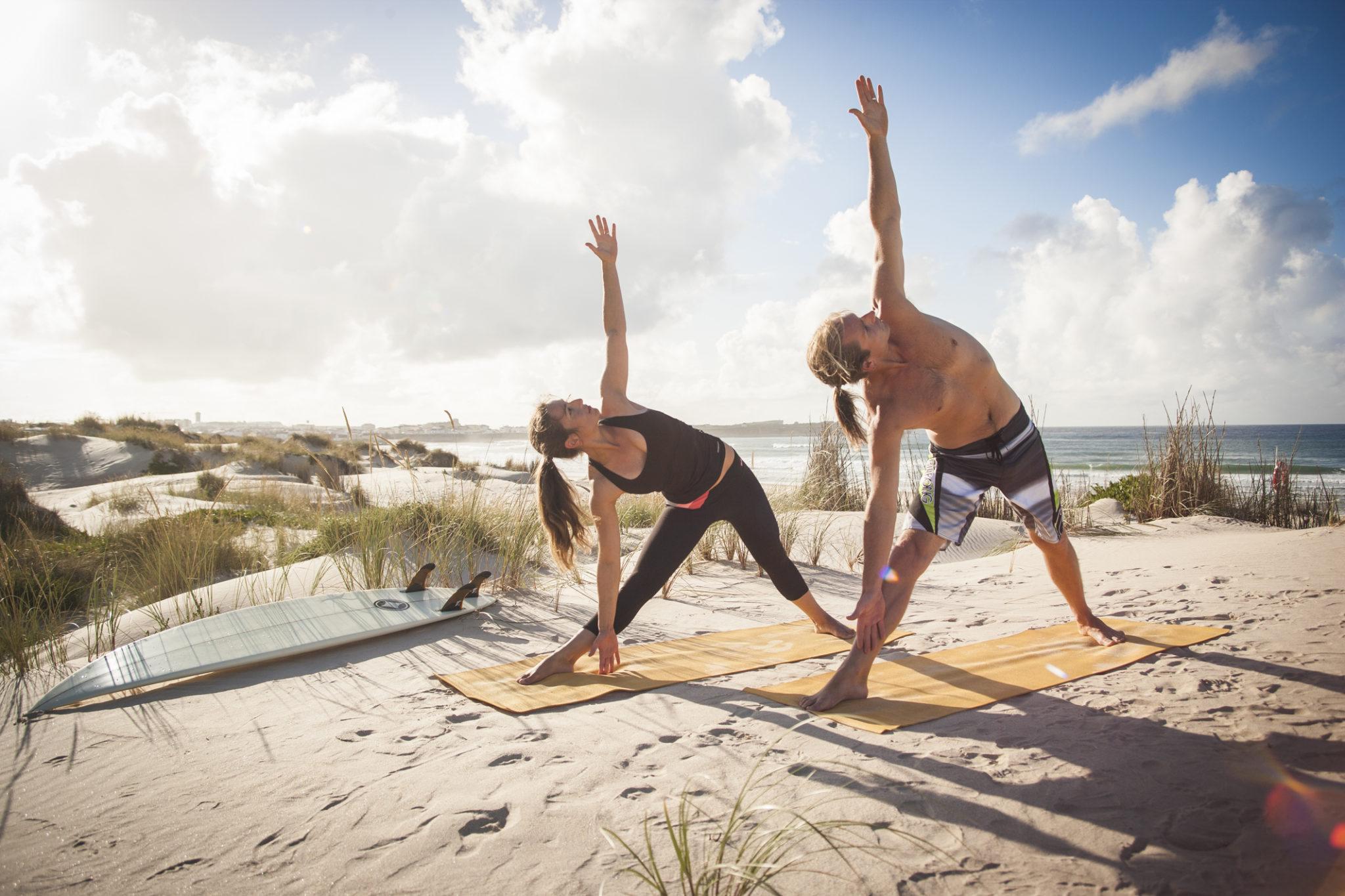 Benefits of Yoga Retreat that you should know if you are thinking of planning one.
A yoga retreat is one of the practices that is gaining many followers today, who are looking for peace and disconnection for a time from the busy times. At Las Dunas Surf Resort we offer incredible Surf & Yoga Retreats that you should definitely come and experience.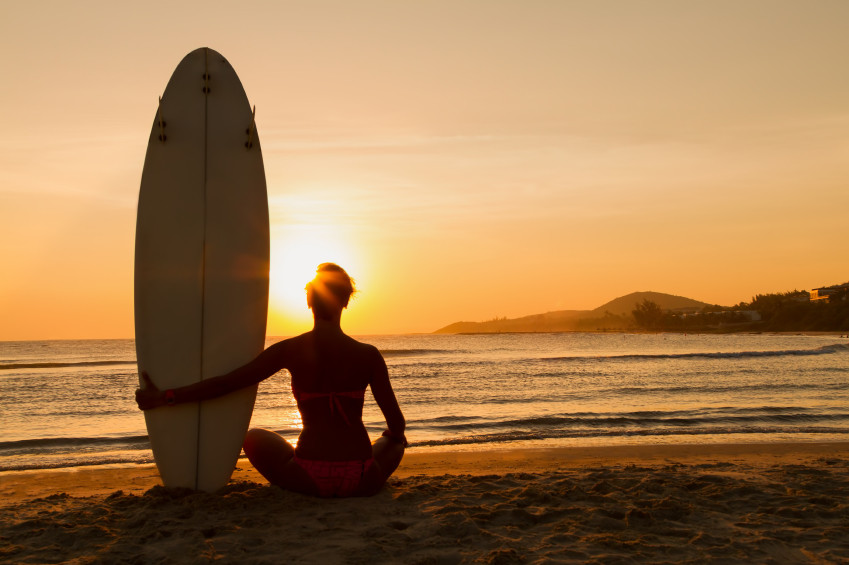 While you make your decision, we share with you 6 wonderful benefits that a yoga retreat offers (And more if you join it with Surfing). Do not miss them!.
Benefits of Yoga Retreat
1. Escape the routine:
There is nothing wrong with a daily routine, but getting stuck in it can be frustrating. Have you ever felt aimlessly doing the same things over and over again? You must take a break. A yoga retreat offers that, take you out of that circle and immerse yourself in a few days that are exclusive to rediscover yourself again. Align mind-body and soul again.
2. A rise of good vibes:
Life in the city is full of environmental pollution, noise, excessive daily activities and stress. Contact in nature offered by a Yoga Retreat is the perfect opportunity to cleanse the energies of your body, that called Prana. Our facilities have an ideal beach and jungle environment for this.
3. Rest: Physical, mental and emotional
Rest is more than sleep, it implies a break from the hectic world, from daily worries and simply living a few days free of pressure, yoga stimulates concentration, breathing and relaxation. What acts in the brain as a stimulant to relax tensions.
4. Yoga and healthier eating: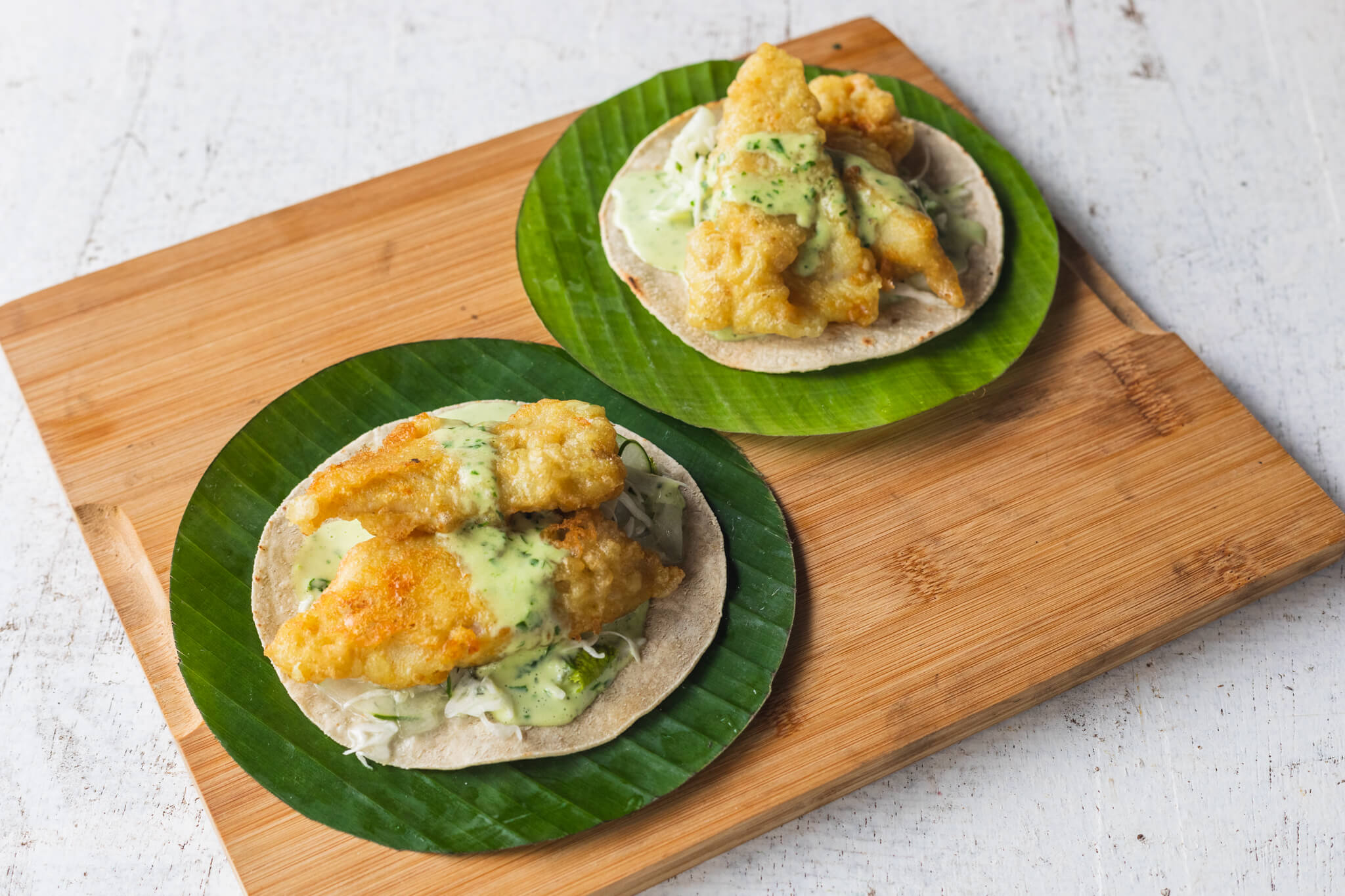 The surf culture is ecological and together with yoga they will make positive changes not only in the physical health of your body, through physical activities and also through food, because it bases its diet on more organic, healthy products and thus improve the lifestyle.
5. Breathing:
The greatest source of Prana is pure air, yoga retreats offer you a natural environment free of pollution. In turn, by improving our breathing, we improve our ability to cope with situations of anxiety or stress.
6. Meditation:
Everyday Practice Continuing on the list of the benefits of Yoga Retreat, the practice of meditation stands out, which helps to work and improve confidence, self-esteem, intuition and the management of emotion
These 6 aspects are important to consider if you want to plan a Yoga Retreat, which is why Las Dunas Surf Resort offers you the possibility to come to the beautiful Aposentillo beach in Nicaragua and live a week of surf and yoga that will change your life.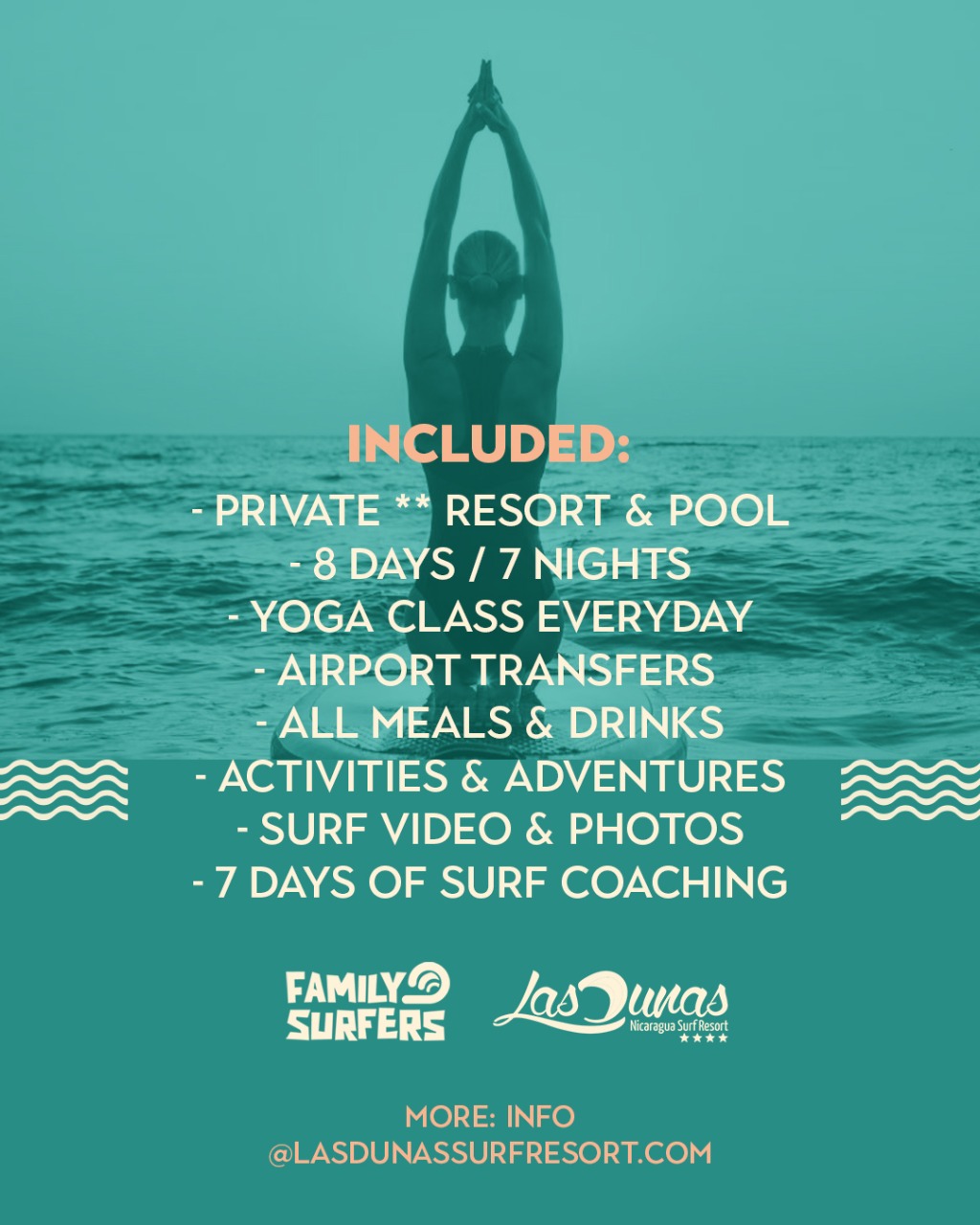 Come and live the Las Dunas experience!