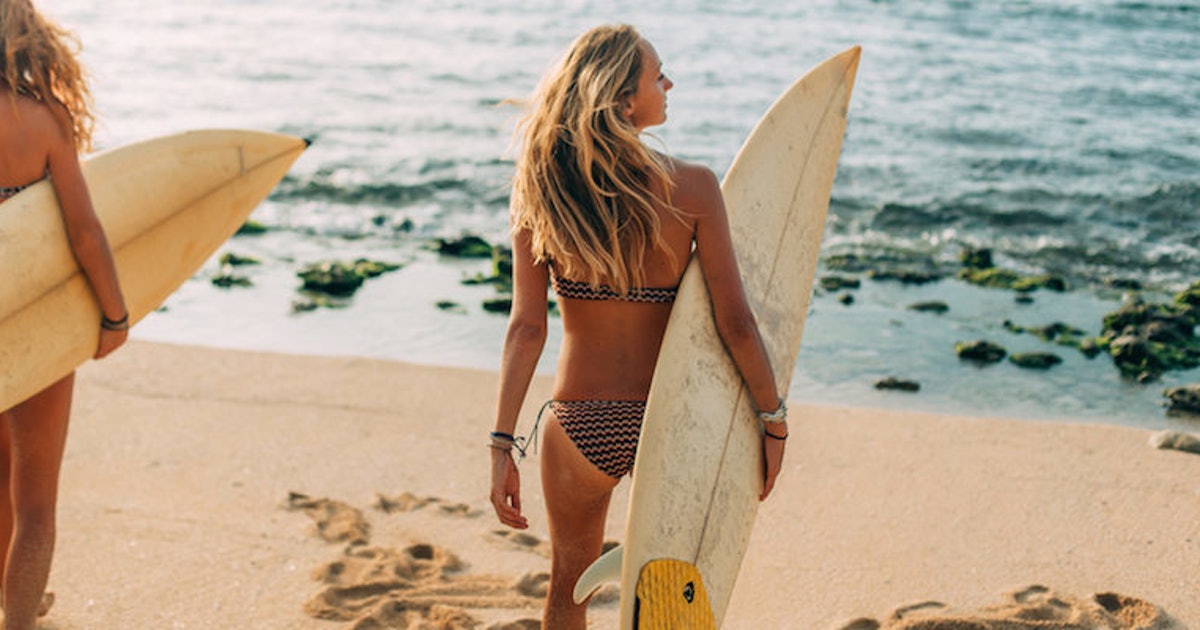 The Surfer's Hair is a hallmark of cultural identity, we aesthetically associate long, wavy, slightly blonde hair, a natural look that has created a culture.
However, not everything is so perfect, being exposed to the sun and salt water for so long, both the skin and the hair suffer damage, which can be avoided and treated by following some tips.
In the Surfcamp, it is usual that they ask with some shame or shyness: Is that surfer look natural or do you do it yourself? It is not a silly question, surf culture has too many aesthetic points that captivate and attract attention.
In this post we are going to share with you 4 important tips when it comes to treating and caring for the surfer's hair.
Surfer's skin care is another important post that you should visit.
The Surfer's Hair: Care Tips
1. Practice some physical activity: Release Endorphins.
The first advice is to practice some sport or frequent physical activity, since this generates in the body the production of endorphins and neurotransmitters.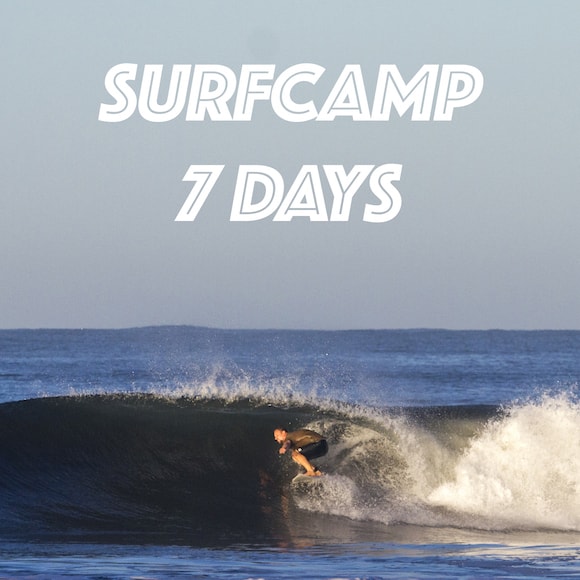 Serotonin, dopamine and adrenaline are some of them. All influence both the mood and organic health.
When surfing, for example, you experience a feeling of euphoria and well-being. Mood is reflected in facial and hair health.
The positive energy, mind-body-soul balance that surfing provides will positively influence the health and condition of your entire body and mind.
2. Good nutrition: complete nutrition
As obvious as it may seem, and is always recommended, food makes a difference in all types of sports or health.
A rich and balanced diet that includes linoleic acids is essential. This essential fatty acid is found in omega 6.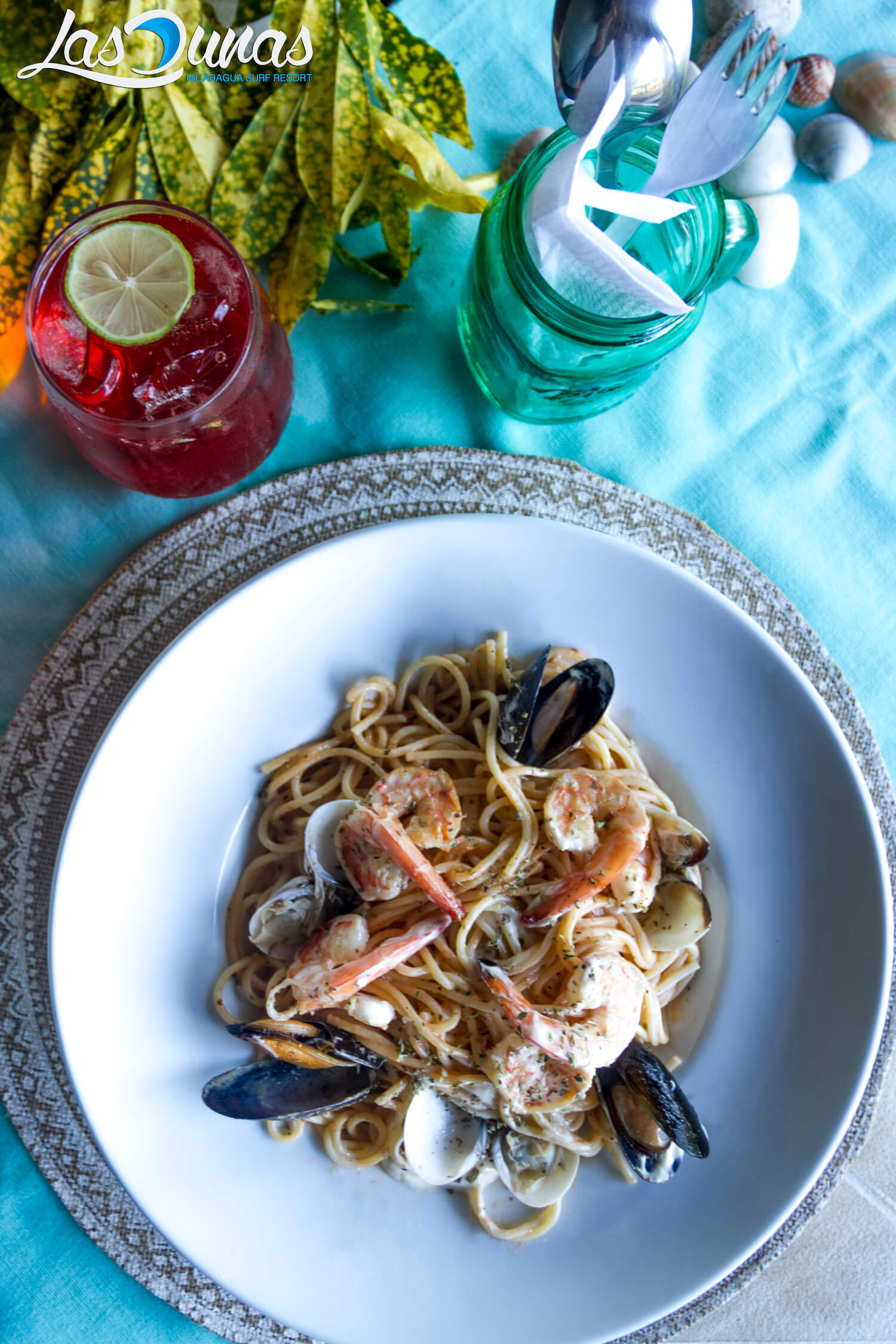 As it is not synthesized by the body, we must provide them with meals.
Omega 6 is known for its importance when it comes to hair care, we can find it in: sesame and sunflower oil, flaxseed, wheat germ, herring, borage, mackerel, salmon, pumpkin, nuts and avocado.
3. Hygiene: Basic care when leaving the sea.
The 3rd tip of the surfer's hair care consists of post-surf session hygiene. Sea water provides iodine and vitamins for hair.
However, permanent exposure of hair to the sea causes excessive drying and brittleness.
What can we do? Rinsing with fresh water after leaving the sea, this helps to remove the remains of salt, both from the skin and from the hair.
A mega tip: Using plant-based shampoo makes a difference in hair care and protection.
Likewise, at home you can apply natural hair masks for hair regeneration and restructuring.
These products allow to remove the layers of dead cells that accumulate on the scalp, dry sweat and dirt. Avoiding problems such as dandruff or flaking.
4. Hair nutrition with organic products.
The last tip on our list is to apply it at home without sun exposure, the use of moisturizing natural oils, such as Argan oil, almonds or avocado.
These natural products help to recover hair damaged by the sun and salt water. Improving from within the hair.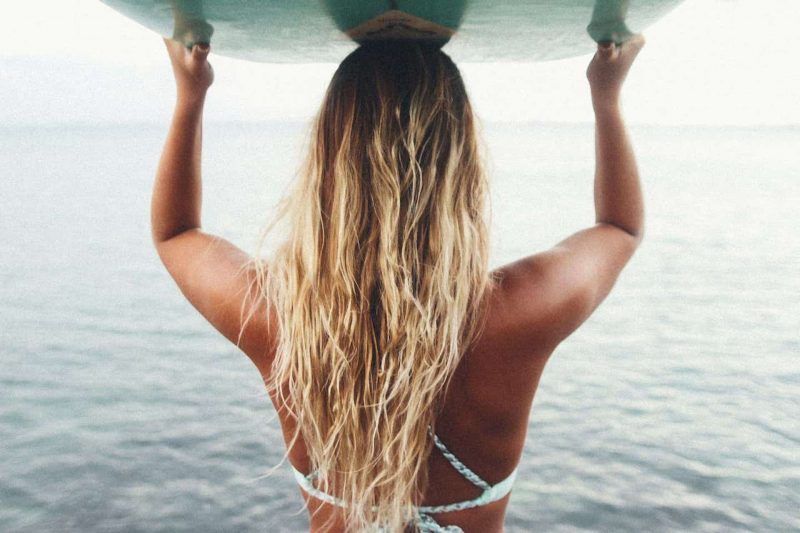 Once a week, it is enough to give that extra help to our hair, all this will offer to revitalize its structure, texture and appearance.
Now that you know these 4 tips for the surfer's hair care, we hope you put them into practice so that you can look healthy, natural and stylish.
An extra: The blonde or bleached tone is thanks to the frequent exposure of the hair to the sun and salt water, a combination that "burns" the melanin in the hair and lightens it.
If you are looking to learn more about surfing while taking a vacation, we invite you to come to the Hotel Las Dunas Surf Resort on the beautiful beach of Aposentillo, in Nicaragua.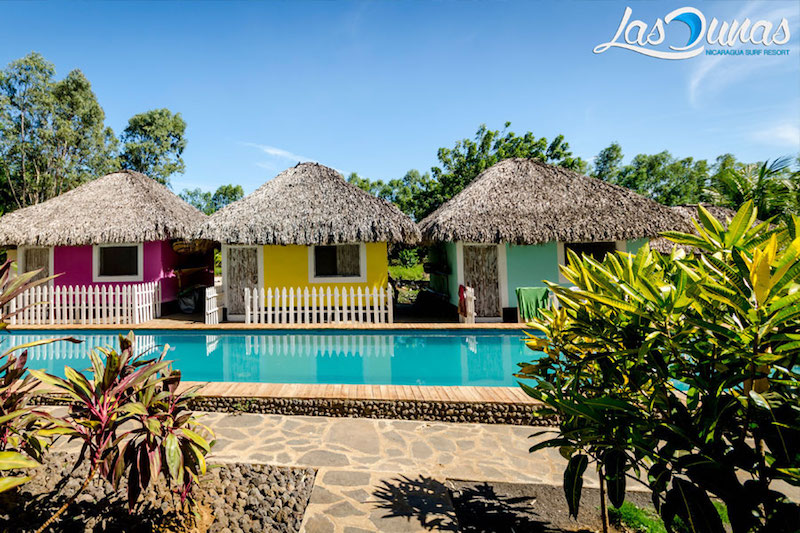 Comfortable facilities, first class services and attention, unsurpassed surfing experience, motorcycle rides and even a volcano! We have it for you in Las Dunas.