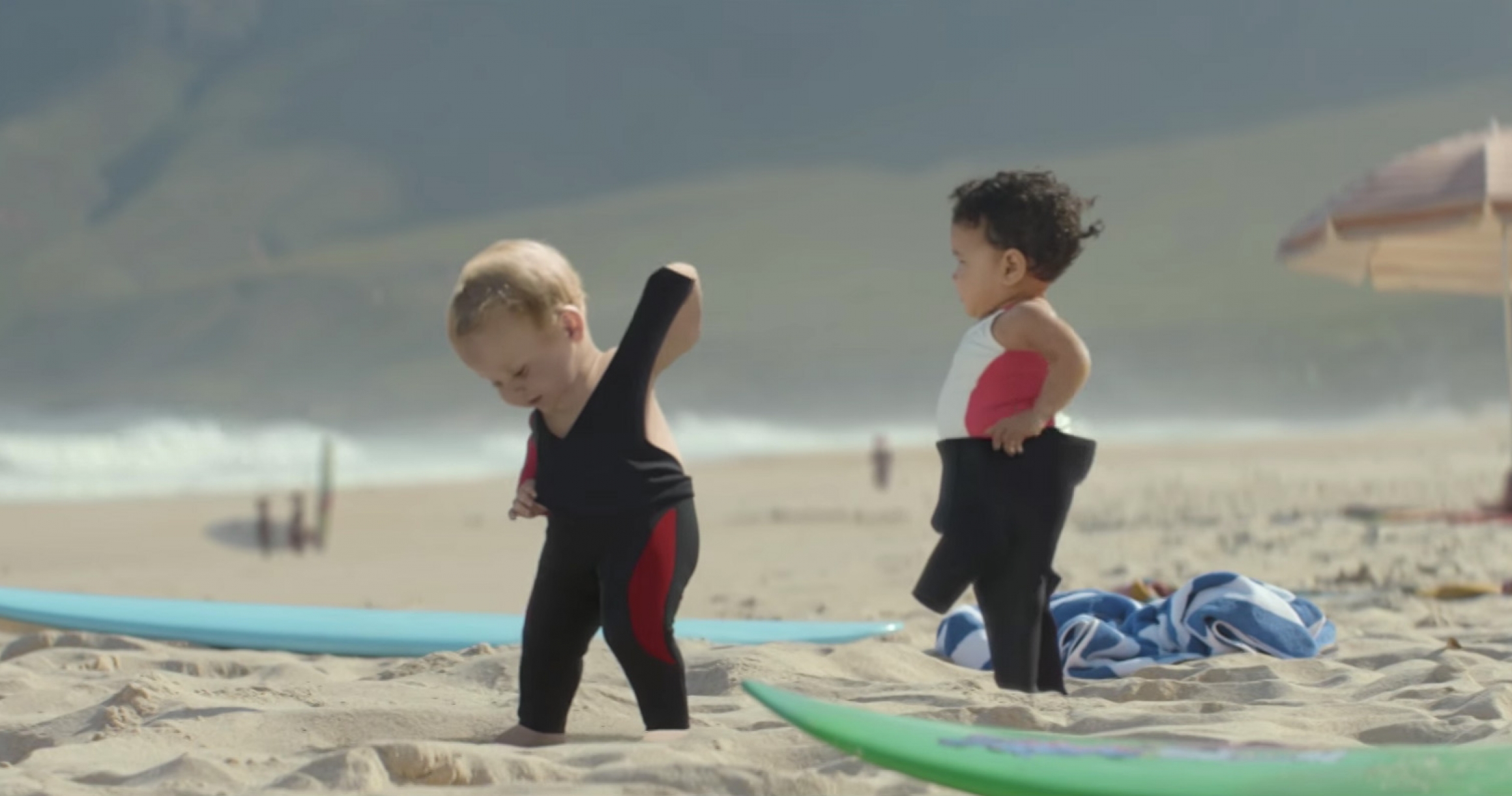 Surfing for children is a reality. Surfers or those who have children regularly want them to immerse themselves in that world. A sport that contemplates exercising mind and body.
If you are looking to initiate your boys in the practice of surfing, or they have already asked you, this post is perfect for you. Here we will share several important tips for your children to join this practice safely and effectively.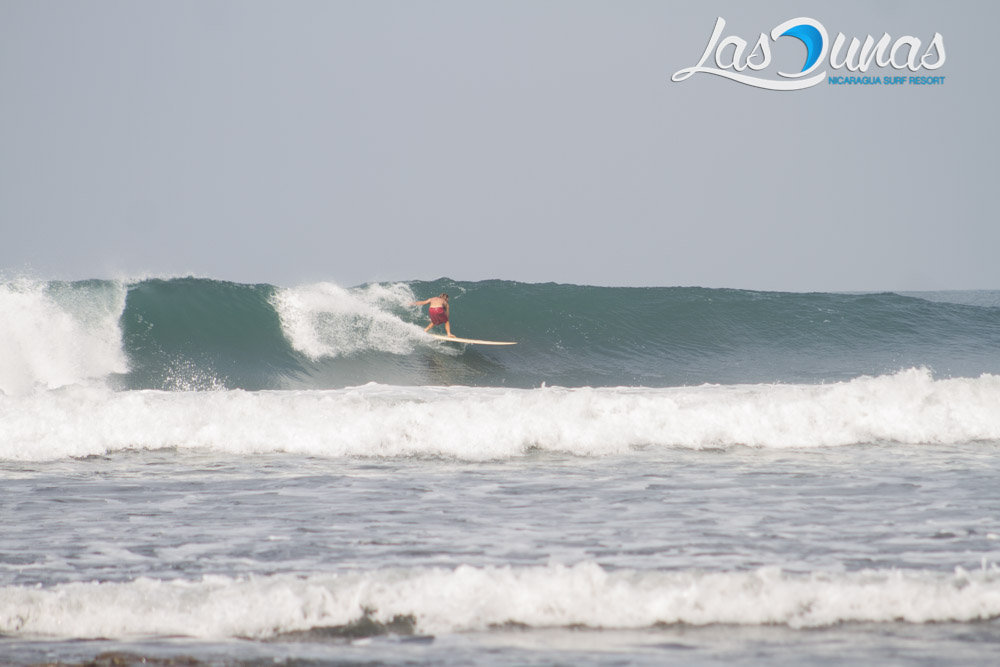 Before, it is important to mention that the time and effort to learn surfing depends on the age of your child. Each range has its own difficulties, so different strategies and techniques are required for learning to be profitable to the maximum.
From Las Dunas Surf Resort, with our trajectory we want to provide you with this guide of tips and teaching strategies for children, we have the best experience thanks to our Surfcamps and we have a group of professionals who will put your children to surf.
How is surfing taught to children?
Well, as with other sports disciplines or cultural areas, children are able to quickly develop their skills. In our case, surfing, it is possible that from children, they get used to coping in the water and acquire greater capacities and abilities.
How should the first contact of the child and the sea be?
There are 2 recommendations that are very important, since we want that first moment to be an experience where the kid feels safe, confident and generates a positive vision of surfing.
1. You should never force your children to go into the water:
Either because they feel afraid or because you consider that the lesson is still very complex. Ideally, your little one feels confident and without fear.
2. A correct surfboard makes a difference:
There are many tips for choosing a board for the first time, but for children the main thing to look for are those that help them maintain balance. Bodyboarding, for example, is perfect to start with.
Since this modality only implies movement through the water. When performed lying on the table, it is shorter and wider, therefore, easier to handle. Learning methods for children Surfing requires various strategies so that they can develop easily and comfortably.
They vary depending on age, but also on the teaching method applied. Here are some important data based on age groups:
Children between 2 and 3 years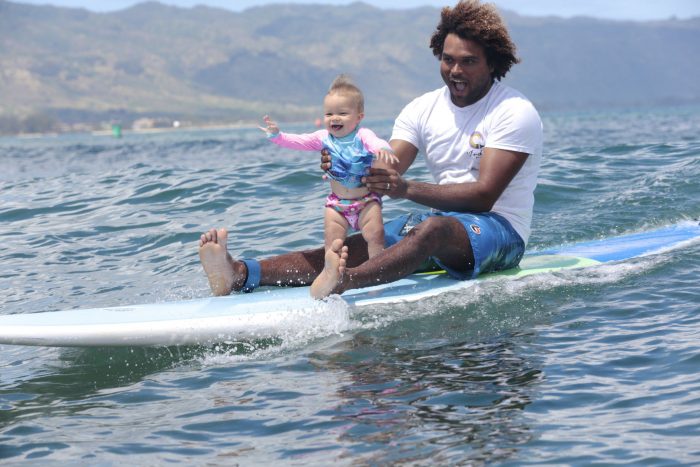 Initiation, is the way to introduce children to surfing. This technique seeks that the boys become familiar with the water, that they lose their fear and that they feel calm in it.
What does it consist of? In promoting free movement through games and activities that develop the interest of involvement in the child.
Children between 4 and 7 years old: Motor skills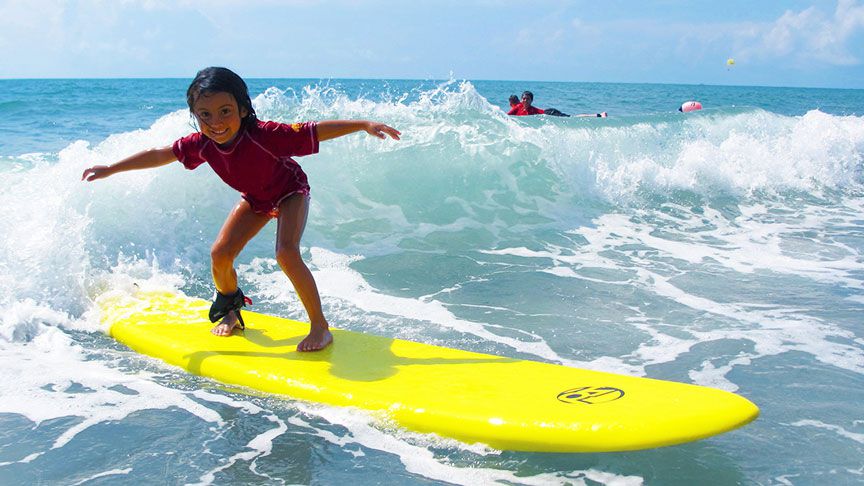 Is the main purpose to develop in this age group, through games that include races and jumps. Confidence in the water in this age range is higher than the previous one, therefore the initiation techniques are not applied in depth (unless the boy requires them).
Children between 8 to 10 years: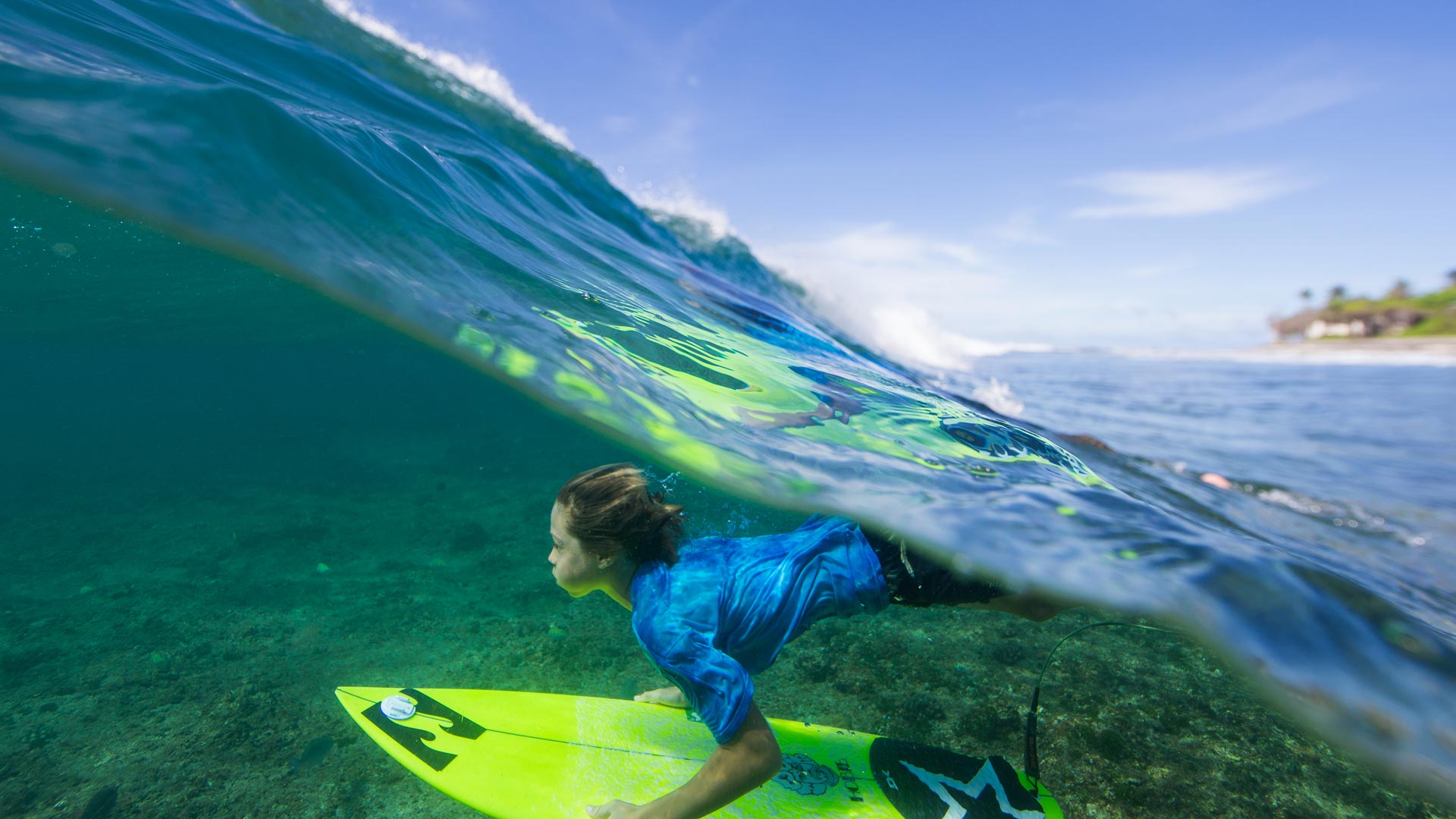 This is the best age range to start children in surfing, it is the right stage for them to have a formal introduction to the sport. From knowing the boards and wetsuit, to riding his first waves.
Benefits of surfing for children: Neuromuscular coordination.
That is, it helps them improve their balance, coordination, motor skills and concentration. The boys begin to relate to the natural environment.
If kids have problems such as anxiety, stress or confidence problems, surfing is a perfect complementary therapy. It helps them to socialize, they learn to work in a team and acquire responsibilities.
Surf Experts: The Big Difference
The recommendation par excellence on which we will emphasize, is that if you want your boy to start effectively in this great sport, it is that you always go to a surf school.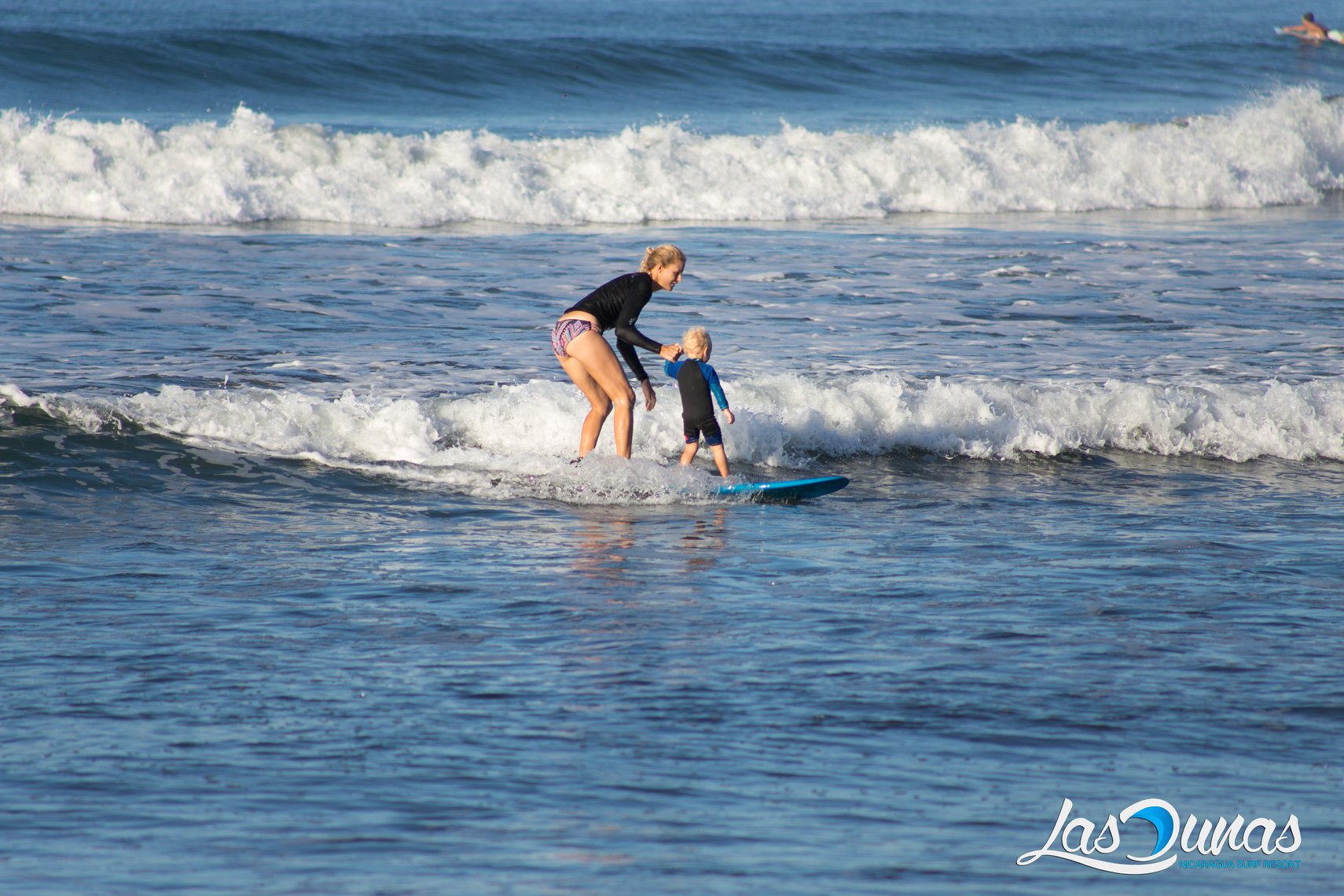 It is very important that the way in which children start surfing is appropriate for each age in order to achieve the maximum benefits for them. A good surf school will allow children to learn properly and in a group, which will serve as support and motivation.
Making the whole experience entertaining in a competitive gaming environment. These are some important tips when wanting to start children in surfing.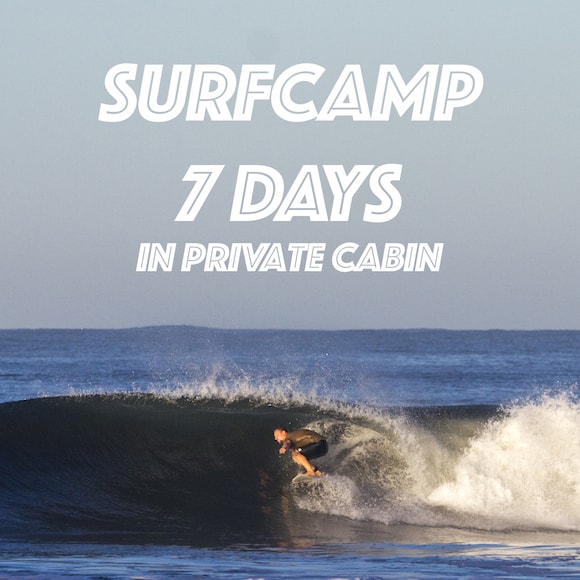 Remember that our Surf Hotel has great surfcamps throughout the year as well as the best team of professionals to instruct your children in this beautiful sport. We are located on the beautiful beach of Aposentillo, in Nicaragua.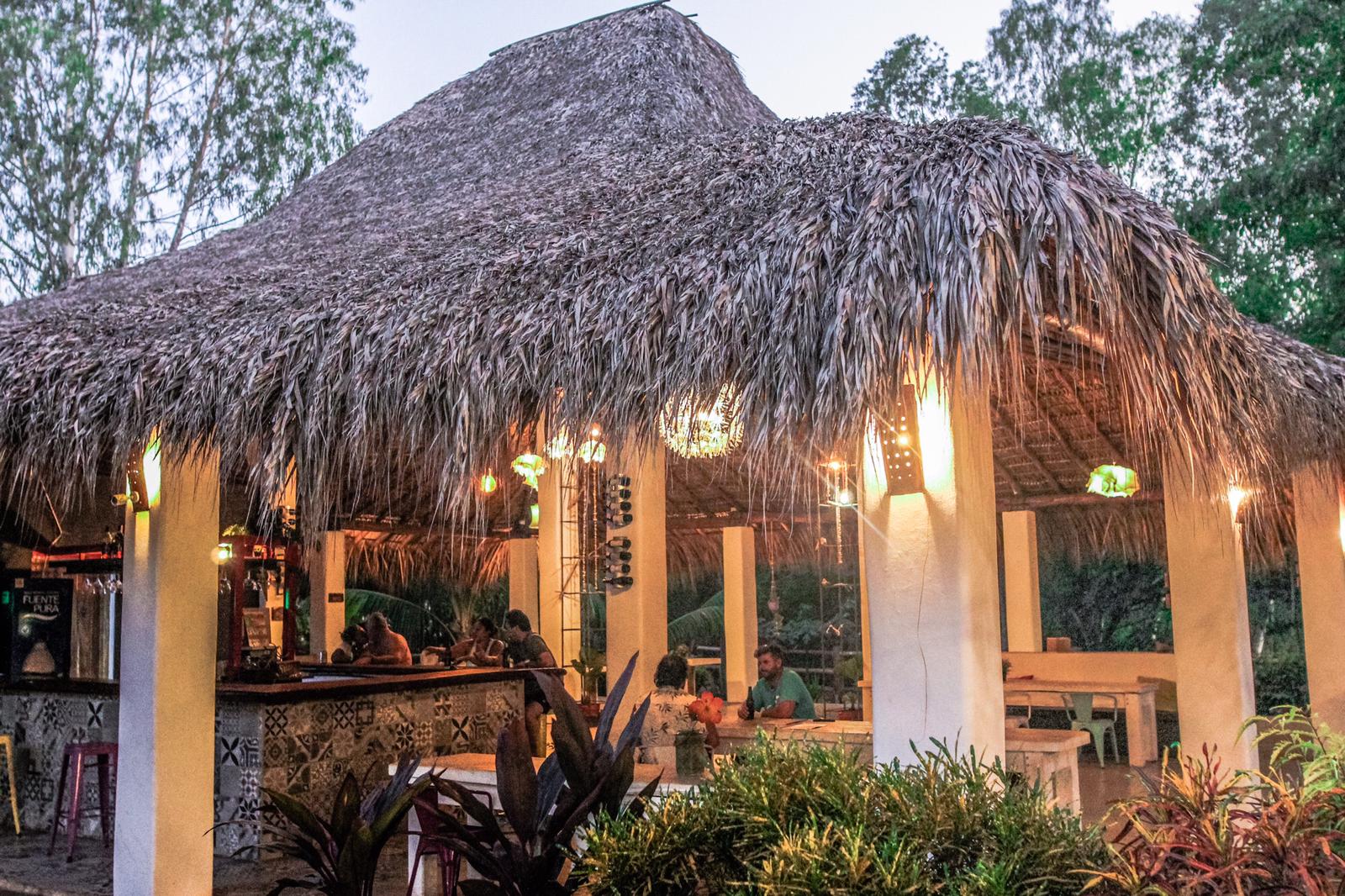 One of the best surfing destinations in Central America. We are waiting for you at Las Dunas Surf Resort!