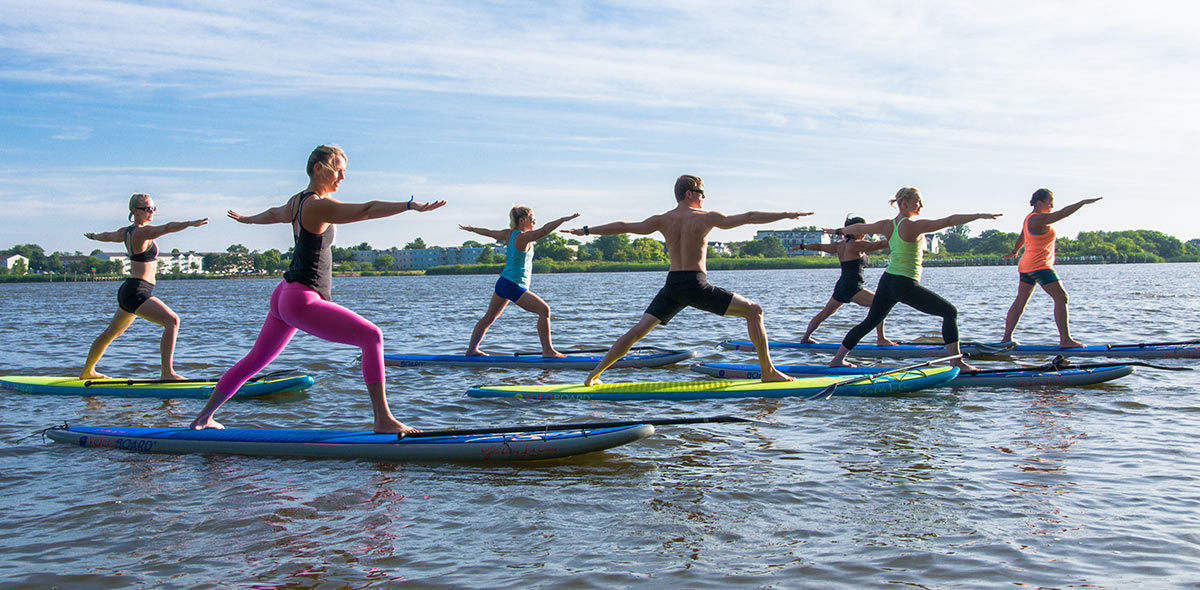 Stand Up Yoga is a practice that combines both surfing and yoga, incorporating the benefits of both and guaranteeing an incredible moment of relaxation.
In this post you will learn a little more about SUP or Stand Up Paddle, a unique opportunity to combine yoga and surfing directly on the water, learn more about it!
Stand Up Yoga:
This practice emerged in Florida, USA. Being suitable for all levels of surfing, having an incredible development in recent years. Nature is the environment where it is practiced, which offers a unique advantage to relax.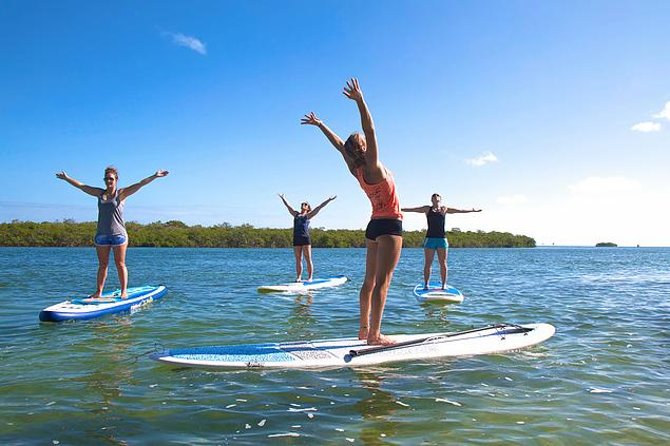 SUP is a new type of Yoga but it is not a new form of surfing, it is important to emphasize that.
SUP does not need wind or waves, it can be paddled in open sea, harbors, rivers and even practiced in swimming pools.
Water as an environment:
The ideal is to start in calm water environments, such as pools and lakes, this way you can start to get used to the instability that water offers.
SUP is very easy to learn, which makes it accessible to all types of people, being a complete physical activity, which in turn offers unique therapeutic aspects.
The water, being a moving environment offers some difficulty, so the easy postures on land will test your core strength on the board in the water. You will feel all your muscles working.
Reasons to practice SUP
1.    It is a different sporting experience: doing yoga on a surfboard helps to exercise all your muscles, endurance and flexibility, among other aspects.
2. It helps to improve the ability to concentrate: Important factor to facilitate awareness and balance, promoting relaxation.
3. You can do it as a family: It is a great practice to develop family unity, a moment of enjoyment together.
4. Improves physical capacity: It requires a certain physical capacity to be performed.
Which will make your whole body work towards improving breathing and physical capacity.
Tips before starting Stand Up Yoga:
1. The ideal is to start in calm waters, with the help of good experts.
2. If this is your first encounter with a board, practice on land to familiarize yourself with it.
3. Start with simple postures, since it is preferable to start with the basics and safe, than to take the risk of doing something more complex without previous experience.
4. Go at your own pace, the postures should be done slowly and controlled, without rushing. If you fix your gaze on one point, you will have more balance.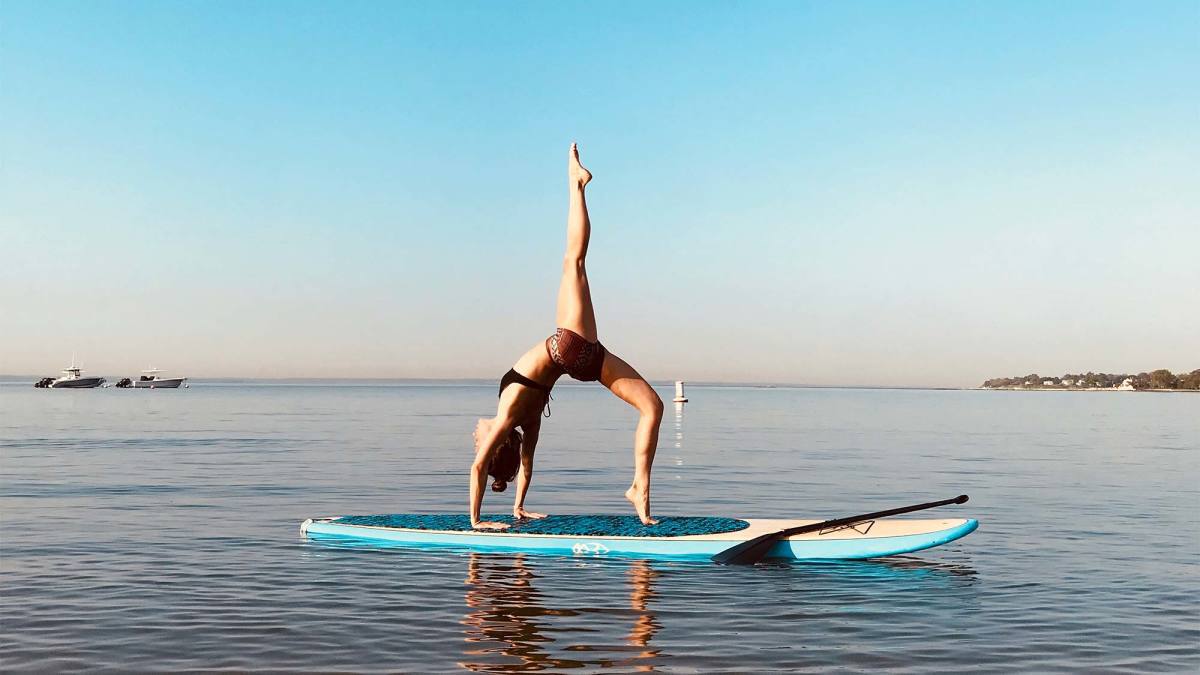 What do you need to practice SUP?
1. Boards or Paddle Surf boards: Preferably suitable for Yoga, wide and flat hull. This guarantees greater stability. Smooth texture, to avoid discomfort.
Paddle surf paddles.
3. Basic safety equipment.
What is the best time to practice SUP?
There are 2 times of the day that are incredibly perfect: In the early hours of the day or just before sunset. Since there will be no high incidence of sun, no high tide, the weather will be mild and relaxing.
The best time of the year is definitely summer, because of the warmth of the waters, however, you can do it all year round.
In conclusion…
SUP is a practice that seeks not only to improve our physical condition, but emotional and mental, by combining the relaxing postures of yoga and the sport of surfing.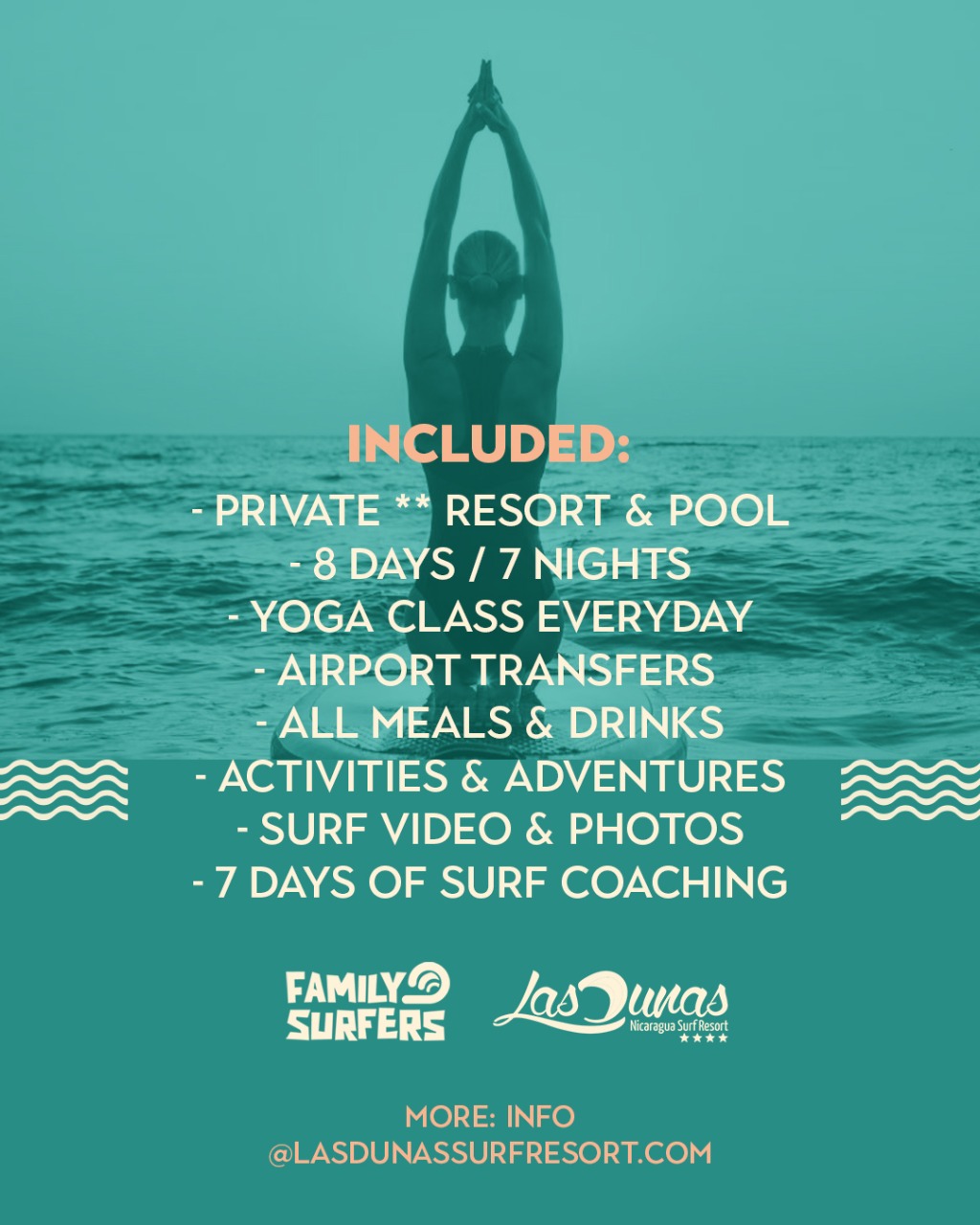 From Las Dunas Surf Resort we offer incredible surf and yoga Retreats where you can learn everything you need about this¡.
From beginner to advanced levels, we are located in Aposentillo Beach, Nicaragua.
Live the Las Dunas experience.