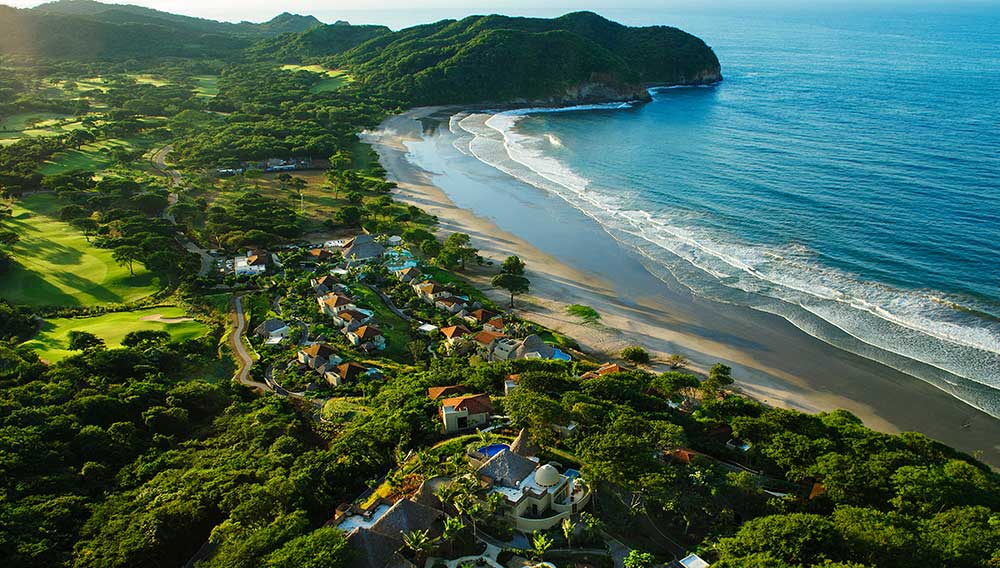 5 Tourist Places in Nicaragua that you should know on your next trip. Come and discover this Central American paradise!, as well as doing the best surfing.
From Las Dunas Surf Resort we invite you to visit us in Nicaragua. A Central American country full of natural beauty and a culture rich in history and colors.
In this post, we will show you 5 beautiful places you should know when you come on vacation. Not to mention that Nicaragua is one of the booming surf destinations on the continent.
Tourist places in Nicaragua:
1. Granada: The great Sultana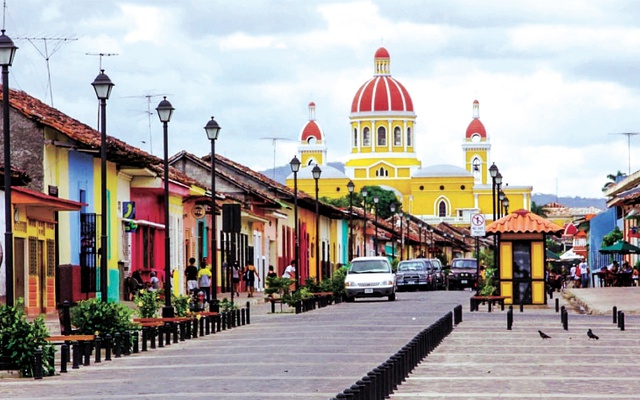 It is one of the places that combines picturesque streets, colonial cathedrals, a warm atmosphere, delicious food and more. It has more than 365 islets to visit, knowing its fauna and vegetation.
There are some wonderful cathedrals such as Granada and La Merced. Both buildings full of art, historical value and are an attraction that you should not miss.
Another place of interest in Granada is the Mombacho volcano. This is a nature reserve and offers wonderful views.
2. Lion: Pleasant beaches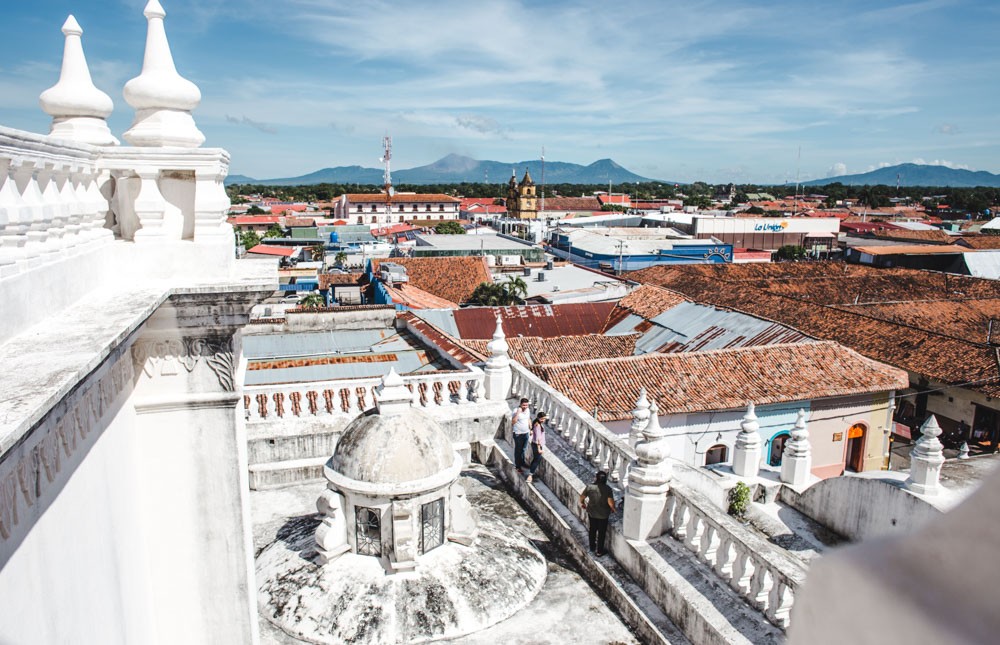 This site is known for its beaches Poneloya and Las Peñitas. With perfect weather, it is a good choice to spend the summer. Here is also the first cathedral in all of Central America: León Cathedral. From which in its domes you can enjoy an incredible view of the city and the volcanoes.
In turn, it is the city of the great poet Rubén Darío. With historical sites that you should visit without hesitation, such as his childhood home or the house where he died.
León has one of the main attractions of the country, in terms of Sandboarding: the Cerro Negro volcano.
3. San Juan del Sur: Surfing everywhere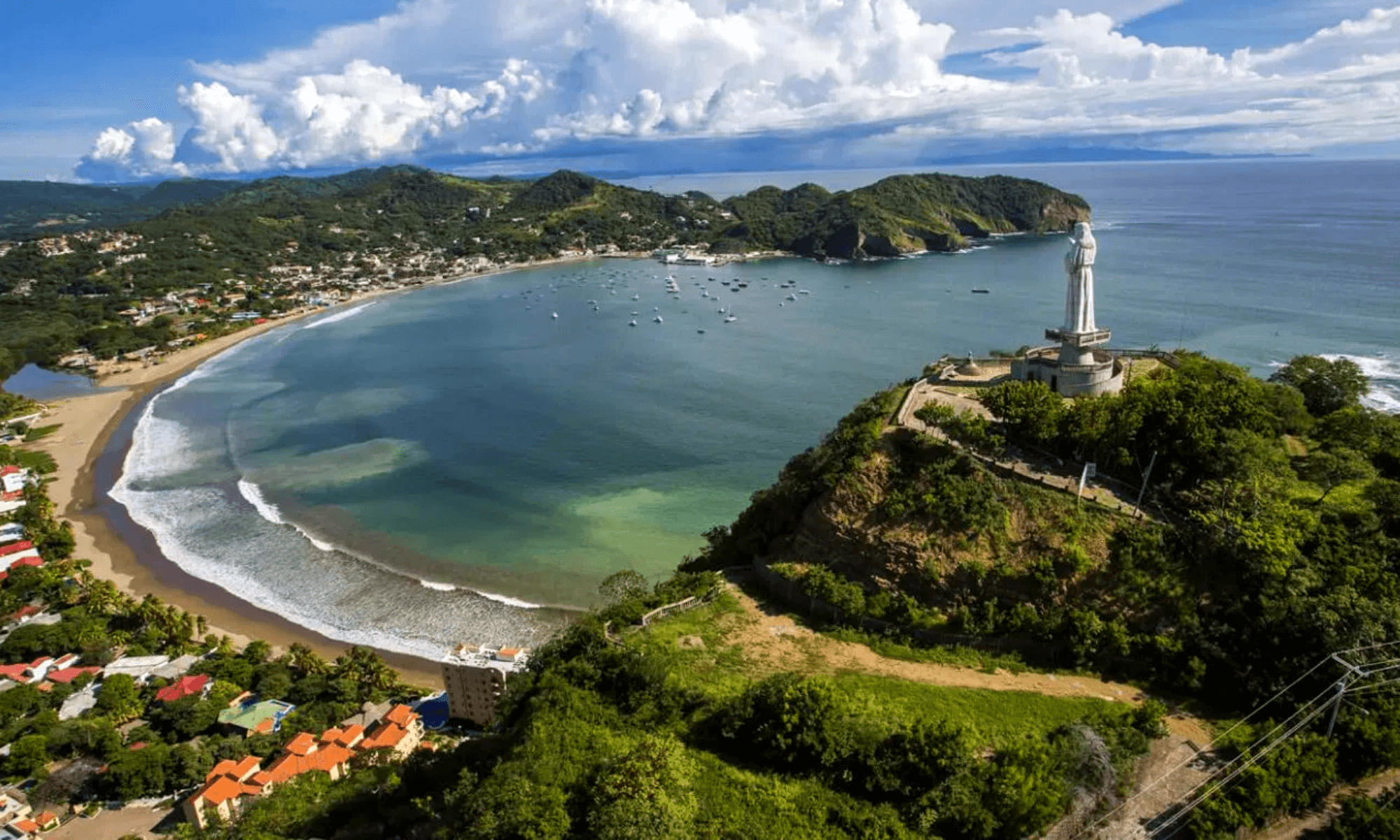 The #1 place par excellence for surfing. It is located 141km from the capital of Nicaragua. It is easily accessible and has a lively village, full of bars, beaches and good surfing.
Its different surf spots guarantee you good waves, however, being a busy area there will be many tourists. Compared to more remote areas like Aposentillo, for example. Today it is one of the most sought-after spots exclusively by surfers.
4. Ometepe: Paradise Island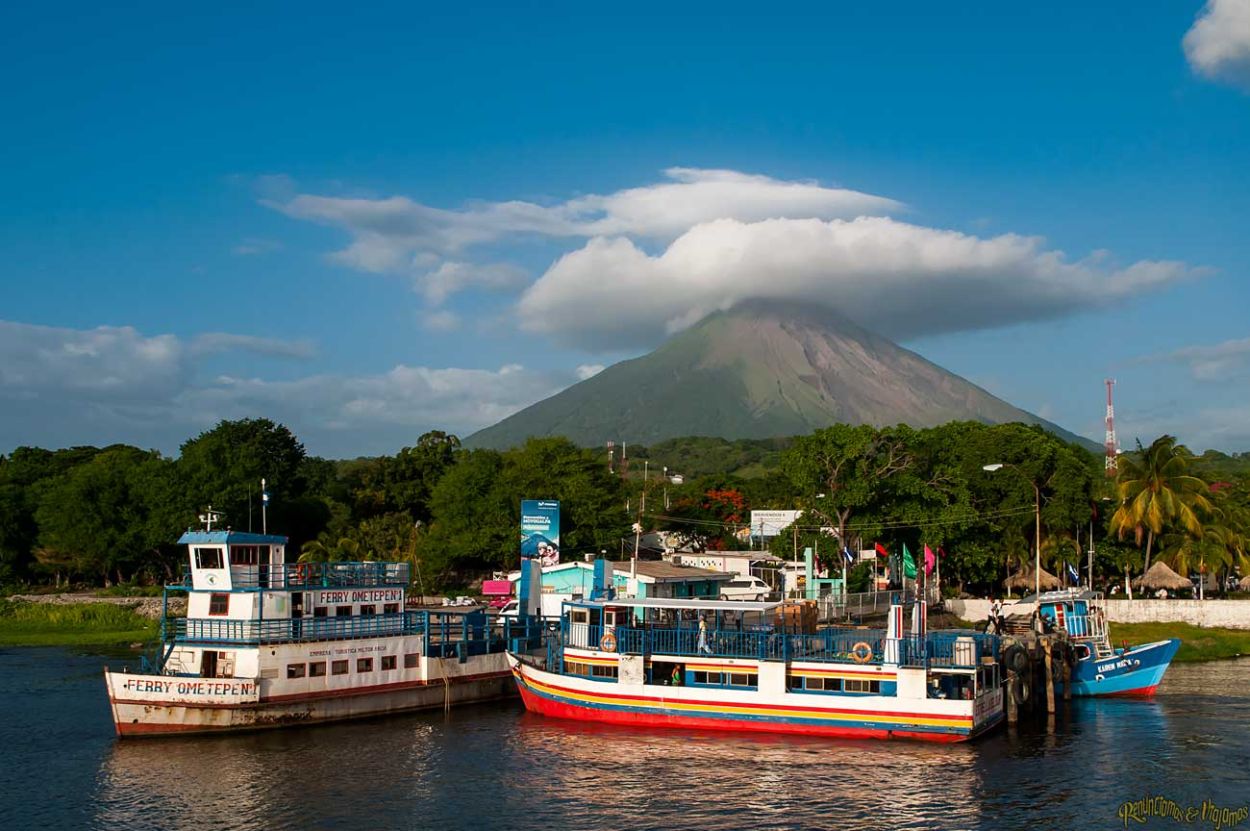 Its landscape of exuberant beauty, volcanoes united by an isthmus and a peaceful atmosphere. Simply fascinating. This is the largest freshwater island in the world. Did you know?
Interestingly, it is located in a lake. Lake Cocibolca has an extension of 276km. In it there are 2 wonderful volcanoes. Here you can make excursions, visit the main cities, Altagracia and Moyogalpa. Get to know the crops and petroglyphs of the area and more.
5. Cerro Negro Volcano: Sandboarding to the max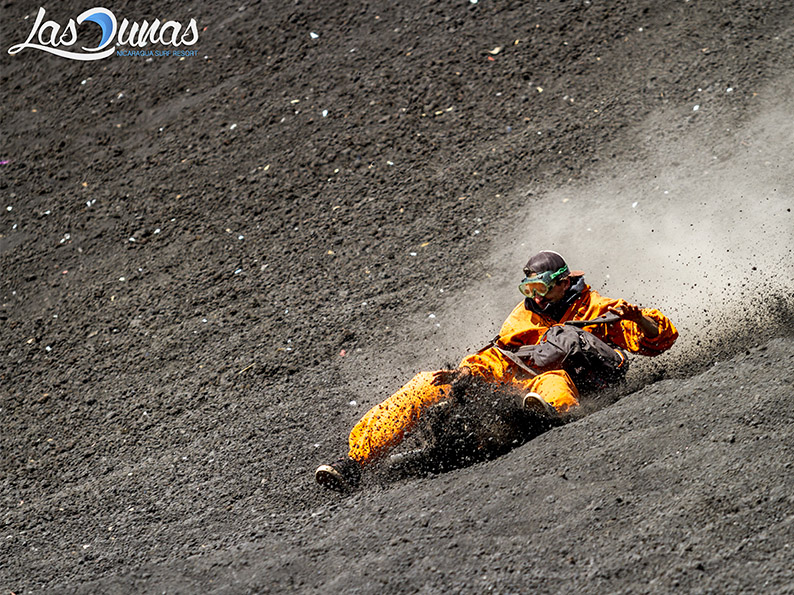 Many surfers visit this volcano to practice Sandboarding, a very popular extreme surfing mode. It is located in León and has a height of 728 mts. But, upload it roma about an hour and a half. The view from the top is breathtaking.
The descent can be walking or sliding on the board. Both, exciting. It's a pretty crowded place.
Here ends the list of 5 tourist spots in Nicaragua. The country is full of wonderful places, friendly and warm people, amazing gastronomy and plenty of surfing opportunities.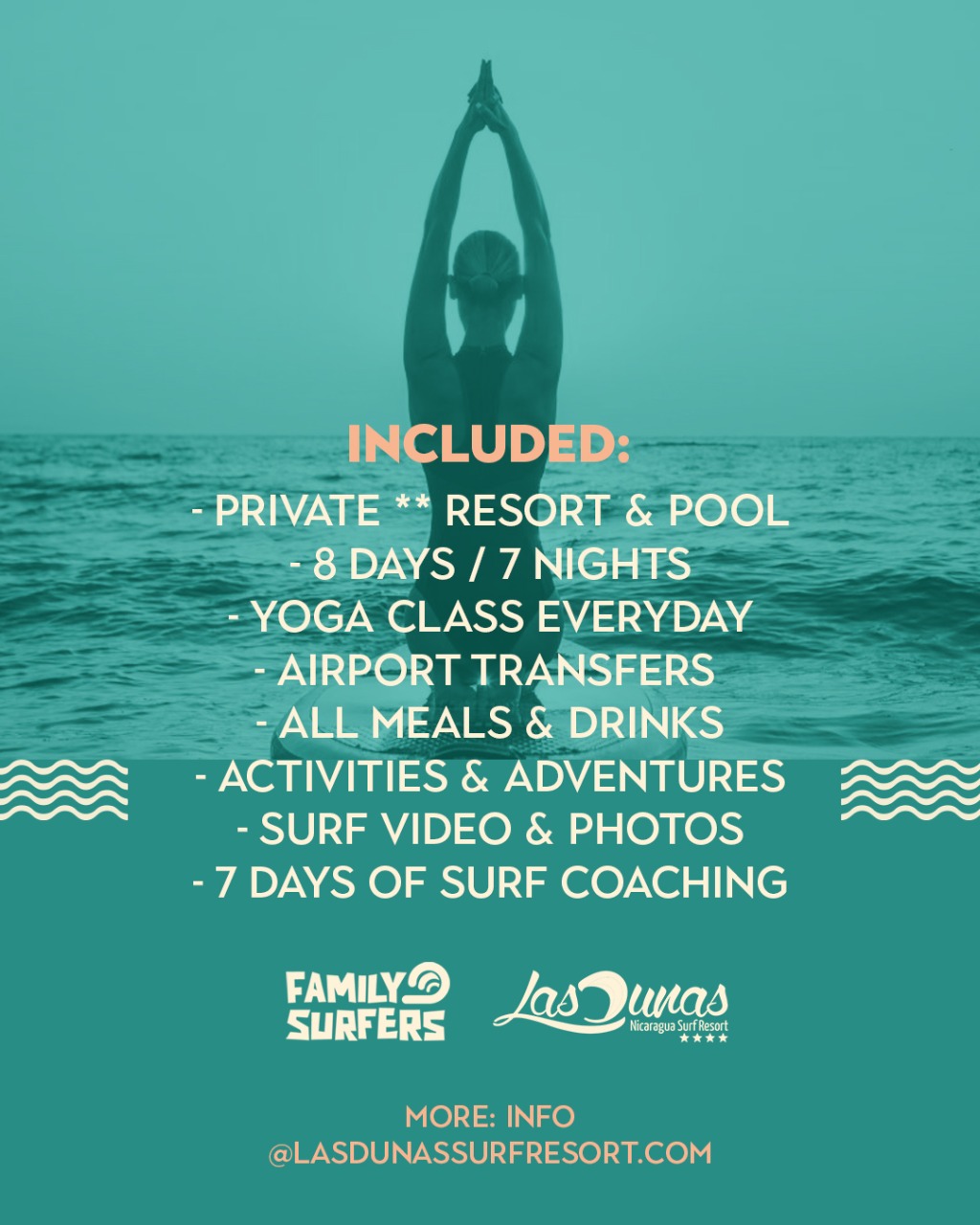 We, Las Dunas Surf Resort, invite you to visit us and enjoy our Retreats. We have 2 options: Surf and a combination of Yoga and Surf. All in wonderful facilities, surrounded by healing nature and the beach of Aposentillo just for you.
Come and experience the Dunes!